About this event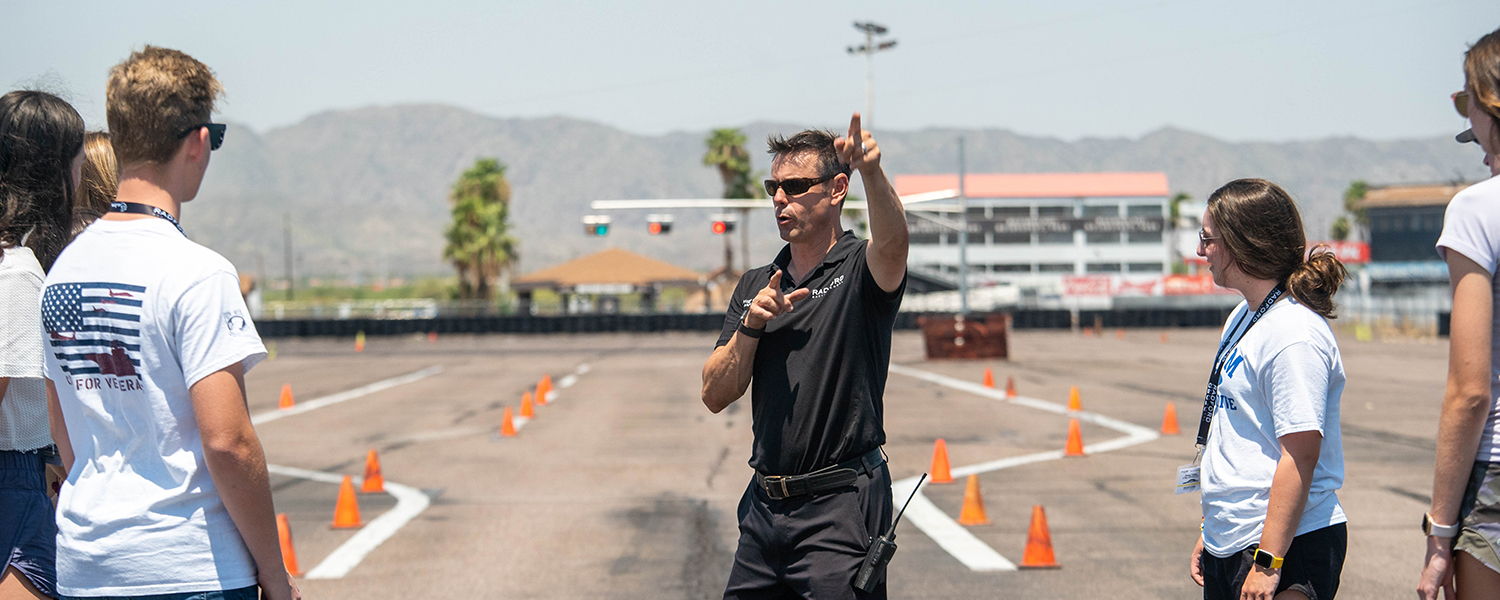 For teens, getting their license is a milestone. For parents, it's an opportunity. Radford Racing School's Advanced Teen Driving course instills the fundamental habits of safe, controlled driving that new drivers can build on for years to come.
Our Advanced Teen Driving course builds skill and confidence within your new driver, with an understanding of car control, active driving, and awareness. With safety in mind, this course includes our Accident-Avoidance exercise, Skid Control, ABS Braking exercises, and many more activities to help teens understand the concept of car control. This isn't just a great experience for your teen – it's the gift of peace of mind.
Students must be under 18 years old and are required to have a valid driver's license and a minimum of six months driving experience to participate in our Advanced Teen Driving course. Parents must accompany minors upon check-in.
Event requirements
Students in the Advanced Teen Driving course must have a valid drivers license
Must be 18 or under years of age.
Closed-toe shoes are REQUIRED – Driving or lightweight shoes are recommended.
Helmets are NOT provided.

Students may bring their own full-face helmets that are HANS compatible and rated SA2015 or higher.
Students may purchase a full-face helmet on site for $189.99.

Clothing that is flexible, moisture wicking, and otherwise intended for a day of activity are the most appropriate.
Shorts and t-shirts are acceptable.
Boxed lunches are provided for students daily.
Insurance Policy
A standard $8,000 deductible is included in the cost of the course
Students are more than welcomed to purchase additional 3rd party insurance
Radford Racing School
Chandler, AZ
Radford Racing School - Advanced Teen Driving
More events from this organizer