Pacific Coast Road Racing Championships
Continue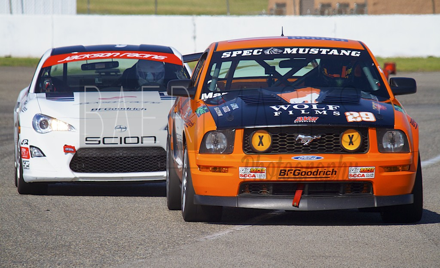 Registration closed October 26, 2016 2:00 PM on October 26, 2016 2:00 PM PDT Registration ends October 26, 2016 2:00 PM on October 26, 2016 2:00 PM PDT Registration opens August 15, 2016 12:00 AM on August 15, 2016 12:00 AM PDT Registration runs from August 15, 2016 12:00 AM to October 26, 2016 2:00 PM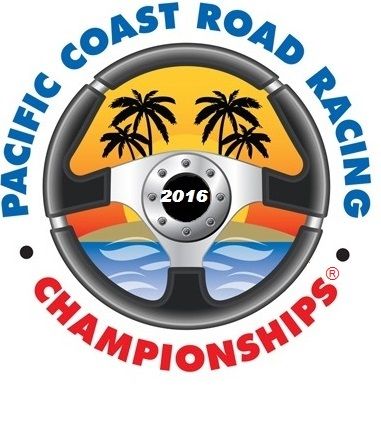 Who is the fastest in the west!  Who will be  the Pacific Coast Road Racing Champion
            An event for ALL SCCA classes including all regional classes as well as Runoffs eligible. Nasa, Vara, SVRA, POA competition licenses accepted.
  A classic from the past reborn!  Come to Auto Club Speedway on October 29 and 30, 2016 for 2 days of hard core racing with the best of the best.  Plenty of paddock space, with hookups for RV's (free of charge) lot's of garages to rent for a minimal fee of $200 for the weekend, close to major Southern CA attractions, shopping malls and great restaurants  major airport and lot's of hotels near by!  Something for everyone.  Let's crown a champion for every class. 
Trophies will be given to First through Third in every class.  
Saturday evening social and Costume Party.   
For you Mazda guys Mazda is paying contingency money!  So don't miss out!!!   Practice, Qualifying and a Qualifying Race on Saturday, Warm Up and Championship races on Sunday $440 for a two day entry, and $660 for two days, 2 classes
Please note that there is a Qualifying session and a Qualifying race on Saturday best time of those two combined will set the grid for Sunday's race
RUN GROUPS: 
Group 1:          SRF, SRF3, CF, SF, F500, FV, FST
Group 2:          B-Spec, ITA, ITB, ITC, ITS, ITR, FP, HP, GTL,  NL, SPEC 944, PRO7, RS, SPEC 7, STL, STU, T3, T4, Spec Mustang, SSM, SMT
Group FCC:    Formula Car Challenge
Group 3:          Pacific F2000, F1600, FF
Group 4:          SM
Group 5:          FA, FB, FC, FE, FM, FS, ASR, P1, P2, S2000, CS2000
Group 6:          AS, ASC, GT1, GT2, GT3, SP, EP, ITE, T1, T2
For the Cal Club drivers this is the FIRST POINTS RACE FOR 2017 please take note and let others know!!!!
Track is rented the week before us so load in will be on Friday October 28, 2016 after 3:00 PM.  If you arrive to the track earlier than 3:00 PM you will be placed in a holding parking lot.  All RV spaces are on a first come basis, PLENTY of spots so no worries about not getting one.  Garages maybe be reserved through the Cal Club office or on your entry form. 
Also please note that the Light the Night Walk will be happening around the track on Saturday night after our races!  It is to benefit the  Leukemia and Lymphoma Society.  We have set up a Cal Club Team for anyone interested in joining the walk or donating to a great cause.  More Info here: http://www.lightthenight.org/signin
We look forward to seeing you all at Auto Club Speedway