VMSC Team Enduro
Continue
Registration closed August 20, 2016 5:00 PM on August 20, 2016 5:00 PM PDT Registration ends August 20, 2016 5:00 PM on August 20, 2016 5:00 PM PDT Registration opens August 8, 2016 12:00 AM on August 8, 2016 12:00 AM PDT Registration runs from August 8, 2016 12:00 AM to August 20, 2016 5:00 PM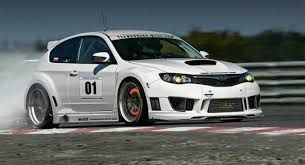 The VMSC Team Enduro is a non-points event with its attention turned a bit more towards fun and entertainment rather than outright competition.

Please note this event will be limited to 10 teams of 3 or 4 upon review of event organizer day of event. Teams will be created by pulling the names of all registered drivers out of a hat to compete in this event. 

BBQ tickets will be for sale at registration for $5, in the checkout screen you can also buy your BBQ here. Please ensure any guest tickets are bought no later than registration as this is how we are determining how much yummy BBQ food to buy. BBQ will be held at Western Speedway immediately following the event. Prizes will also be given out at this time.

Entry Fee for Members: $40 (your BBQ ticket is included)
Entry Fee for Non-Members: $50 (your BBQ ticket is included)

Details:
Rather than individuals completing 8 timed runs to beat the clock, competitors will be placed by random draw into teams of 3 or 4 (see rules below). Each competitor will get 2 practice runs before they complete their enduro run. What is an enduro run? You do 3 continuous laps of the entire course. Your team's enduro lap times are then combined and scored to leave one team on top with some bragging rights.

Each team gets one 'passenger token' that will let them place a passenger from their team into another teams car. No driver can turn down a passenger with a passenger token, no exceptions! 

There will be prizes for:
Fastest Team Enduro Time PAX/RAW
FTD Single Practice PAX/RAW
FTD Single Enduro PAX/RAW
Best Team Name
and more..
This event is at Western Speedway, 2207 Millstream Road, Victoria BC.


SCHEDULE 
13:00 - 14:00 Registration and Technical Inspection
14:00 - 14:20 Novice Drivers Meeting - Mandatory for Novices
14:00 - 14:20 Course open for walking
14:20 - 14:30 Driver's Meeting & Team Drawings 
14:30 - 15:00 Team Meetings (you must choose a team name) and Strategize for your win 
15:00 First car on track.
18:30 Last run group on track. Actual time may vary.                                                                                                                                                                                                                                   
19:30 Track clean up and move to BBQ site for food and prizes