Potomac PorscheFest Drive & Dine
Continue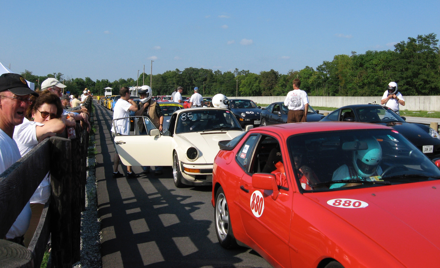 Registration closed August 4, 2016 8:59 PM on August 4, 2016 8:59 PM EDT Registration ends August 4, 2016 8:59 PM on August 4, 2016 8:59 PM EDT Registration opens July 6, 2016 12:00 AM on July 6, 2016 12:00 AM EDT Registration runs from July 6, 2016 12:00 AM to August 4, 2016 8:59 PM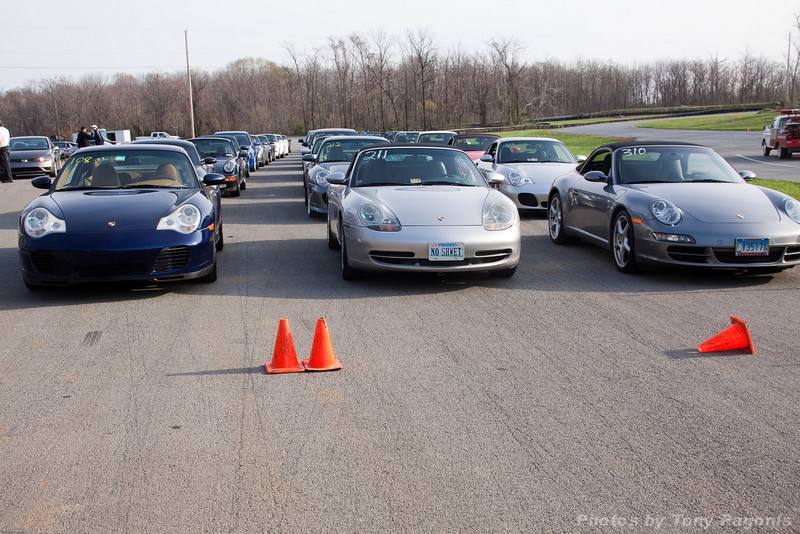 Where to: Summit Point Motorsports Park, West Virginia
Date: Saturday August 6, 1 PM - ??
Costs: $25 per adult and $10 for children 5-13, under 5 is free.
Deadline: Deadline to register is Monday August 1.
Let's go to Porschefest! Drive & Dine is returning to Summit Point for Porschefest 2016 to enjoy BBQ and beers with our fellow DE & Autocrossers! No helmet required but keep your car in top shape for the drive! Glenn Havinoviski will lead us out to Summit Point via the most fun route he can find thru some of the prettiest back roads in far Northern Virginia. We will stop somewhere for ice cream too.  UPDATE:  After the last DE session, around 6 PM there will be a "Charity Laps" event where you'll have the chance to take parade laps around the track for about 15 minutes!  (Remember we said keep the car in top shape!)  That requires a separate registration, and the amount of vehicles that can do it will be limited. You can link to that registration at  http://msreg.com/charitylaps.  
After the activity there will be a Happy Hour and then dinner featuring BBQ from the world-famous Dixie Bones is around 7 pm.  
RALLY POINT:  We will leave from the Manassas brunch (City Grille) around 1 pm
ROUTE:  Across the heart of western Loudoun and Clarke Counties into West Virginia. Ice cream somewhere around Bluemont. We should arrive at the track around 3:30ish.
ACTIVITIES at the TRACK:  Watch your favorite DE'ers and club racers, and marvel at the machines in the pits.  Around 6 pm you are invited to participate in Charity Laps, (more info at http://msreg.com/charitylaps), after which the track goes cold and Happy Hour begins, with dinner at 7.
COSTS:  The costs are $25 per adult and $10 for children 5-13, under 5 is free. This incudes food and drinks catered by Dixie Bones after the track goes cold.
OVERNIGHT:  There are no formal arrangements, but If you want to stay overnight,  there are a number of reasonable places in nearby Winchester, Charlestown, or even in Summit Point (the awesome and rustic Hillbrook Inn).  We will advise if we are able to set up a room block.
If you have any questions please e-mail driveanddine@pcapotomac.org and cc: havinoviski@gmail.com.