Midwest Track Day at Putnam Park Road Course
Continue
Registration closed October 13, 2013 11:59 PM on October 13, 2013 11:59 PM CDT Registration ends October 13, 2013 11:59 PM on October 13, 2013 11:59 PM CDT Registration opens April 16, 2013 12:00 AM on April 16, 2013 12:00 AM CDT Registration runs from April 16, 2013 12:00 AM to October 13, 2013 11:59 PM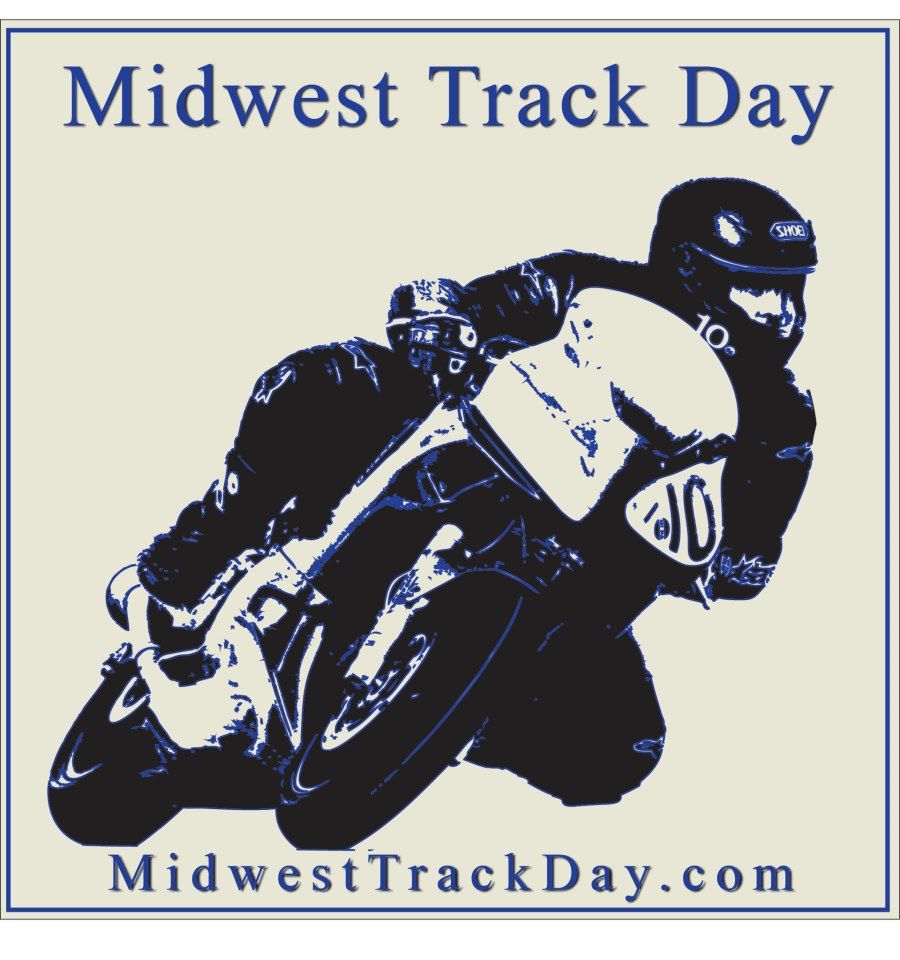 We are a Track day organization offering expert coaching.
After consulting with riders across the region, our coaches and some personal friends, we've decided to run a three group format with 20 minute sessions for our remaining 2013 events.

Red Group is for street experienced riders and, riders with some of track experience who are looking for a moderate pace. Passing limited to straights.
White Group is for track experienced riders who are familiar with the flags, pit in/out procedures and 10+ previous track days. Passing on straights and on outside in turns.
Blue Group is for track day veterans and licensed racers. The pace will be fast with passing allowed in every section of the track.
 
Gates open at 7am. If you arrive before 7, DO NOT block the gates.
Registration and Tech will open at 7:30am. We'll open as soon as we get set up. Shouldn't take us long.
Mandatory Rider meeting at 8:30am
 Blue - 9:00
 White - 9:20
 Red - 9:40
 Blue - 10:00
 White - 10:20
 Red - 10:40
 Blue - 11:00
 White - 11:20
 Red - 11:40
 Lunch - Noon
 Blue - 1:00
 White - 1:20
 Red - 1:40
 Blue - 2:00
 White - 2:20
 Red - 2:40
 Corner worker break - 3:00
 Blue - 3:15
 White - 3:30
 Red - 3:45
 Blue - 4:00
 White 4:20
 Red - 4:40
 Checker - 5:00
 
Gates will close at 6pm sharp each day. Please be packed up and out before 6pm. You are welcome to leave your bikes and gear at the track Saturday night if you are riding both days. But, there is no camping at Putnam.
Pricing:
Early Registration $165/day - $285/weekend Valid through October 1st
Standard Registrations $185/day - $335/weekend
If you have any questions about our format or track days in general, please contact us through our website, forum or Facebook page.