Midwest Track Day at Blackhawk Farms Raceway
Continue
Registration closed July 7, 2013 11:00 PM on July 7, 2013 11:00 PM CDT Registration ends July 7, 2013 11:00 PM on July 7, 2013 11:00 PM CDT Registration opens April 16, 2013 12:00 AM on April 16, 2013 12:00 AM CDT Registration runs from April 16, 2013 12:00 AM to July 7, 2013 11:00 PM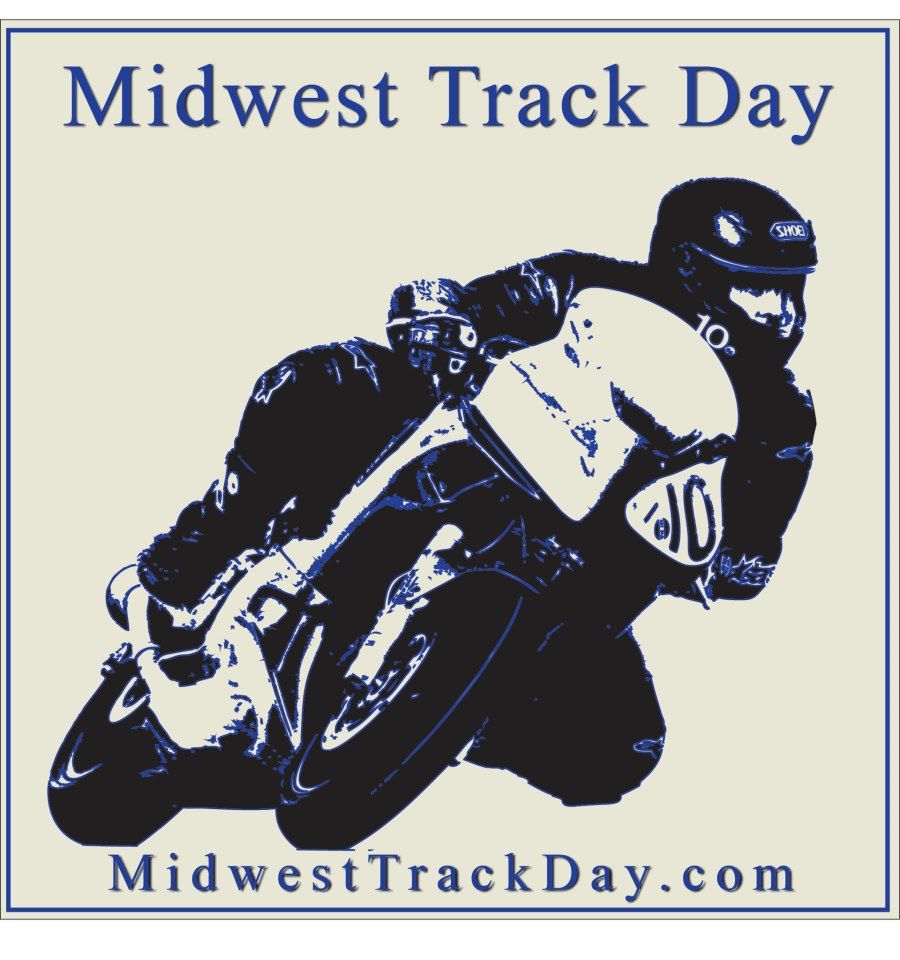 What better way to celebrate the birth of our great nation is there than riding?
We are a Track day organization offering expert coaching.
After consulting with riders across the region, our coaches and some personal friends, we've decided to run a three group format with 20 minute sessions for our remaining 2013 events.

Red Group is for street experienced riders and, riders with some of track experience who are looking for a moderate pace. Passing limited to straights.
White Group is for track experienced riders who are familiar with the flags, pit in/out procedures and 10+ previous track days. Passing on straights and on outside in turns.
Blue Group is for track day veterans and licensed racers. The pace will be fast with passing allowed in every section of the track.
 
Gates open at 5pm Friday.
Registration and Tech will open at 7:30am each day.
Mandatory Rider meeting at 8:30am
 Blue - 9:00
 White - 9:20
 Red - 9:40
 Blue - 10:00
 White - 10:20
 Red - 10:40
 Blue - 11:00
 White - 11:20
 Red - 11:40
 Lunch - Noon
 Blue - 1:00
 White - 1:20
 Red - 1:40
 Blue - 2:00
 White - 2:20
 Red - 2:40
 Corner worker break - 3:00
 Blue - 3:15
 White - 3:30
 Red - 3:45
 Blue - 4:00
 White 4:20
 Red - 4:40
 Checker - 5:00
 
Gates will open at 5pm Friday. Camping is allowed at Blackhawk. When you come in let security know if you want an electric hook up. We will be have a small fundraising party Saturday night to benefit the Roadracing World Action Fund. ToneDeft will be playing music, we will be BBQing and we have some items donated to auction off. Please let us know if you're willing to help. And, please bring a dish for the potluck!

Pricing:
Early Registration $165/day - $285/weekend valid through June 25th
Standard Registrations $185/day - $335/weekend
If you have any questions about our format or track days in general, please contact us through our website, forum or Facebook page.
www.MidwestTrackDay.com
www.facebook.com/MidwestTrackDay
www.forum.midwesttrackday.com