Indycar Worker Registration - Chicago Region
Continue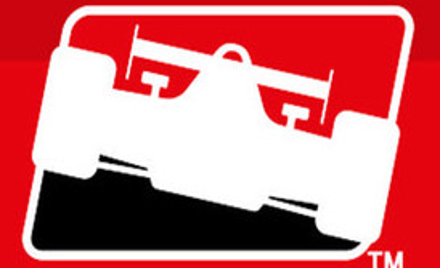 Registration closed June 26, 2016 11:59 AM on June 26, 2016 11:59 AM CDT Registration ends June 26, 2016 11:59 AM on June 26, 2016 11:59 AM CDT Registration opens May 14, 2016 11:59 PM on May 14, 2016 11:59 PM CDT Registration runs from May 14, 2016 11:59 PM to June 26, 2016 11:59 AM
Chicago Region SCCA
Volunteer Registration for the Verizon IndyCar Series Road America Grand Prix/Pirelli World Challenge
June 24-26, 2016 at Road America
(NOTE: We are only staffing Friday, June 24, through Sunday, June 26. We are not staffing Thursday.)
We invite volunteers planning to work theVerizon IndyCar Series Road America Grand Prix/Pirelli World Challenge event to pre-register here. This will allow the Region to plan staffing levels, lunch and dinner counts, and to provide the best experience for all our volunteers.
If you know of others planning to work the event, but do not typically use MotorsportReg to pre-register, PLEASE pass along the information below. Those individuals who are unable or unwilling to use MSR may contact the online registrar at ed-scca@solowerks.com to have their pre-registration entered for them.
Worker Specialties We Will Be Staffing in 2016:
F&C (Corners, Flag Chiefs, Communicator, Logger)
Paddock
Starter
Grid
Emergency Services - Gehl Ground Crew
Race Administration
SCCA Worker Registration
If you do not see your specialty here, or if your specialty is already fully staffed...
Sign up for something new and try that!
CAMPING:
Chicago Region is pleased to continue to offer free camping at the events we staff.
Chicago Region is offering free worker camping at the off track site. Due to the high demand for camping at this event, we will not be able to accomodate worker camping inside the track.
GUEST PASSES:
THERE WILL BE NO GUEST PASSES FOR THIS EVENT. No one, including track personnel, is allowed guest passes for this event.
WORKER VERIFICATION:
As part of the controls for 2016 we will again be implementing a strict oversight policy for this event. Specialty chiefs will be provided with a list of workers who checked in for their specialty, and they will be required to verify when and where they worked. Anyone who checks in as a worker and is not verified to have worked at least a full day (across the entire weekend) will be addressed. It is the worker's responsibility to check in with their specialty chief and make sure their work was validated.
SCHEDULE:
Registration will be open at:
Thursday, June 23 - Open from 4:00 p.m. to 6:30 p.m
Friday, June 24 - 6:00a.m. to 11:00 a.m. - 4:00 p.m. to 6:00 p.m.
Saturday, June 25 - 6:00 a.m. to 11:00 a.m. -4:00 p.m. to 6:00 p.m.
Sunday, June 26 - 6:00 a.m. to 10:00 a.m.
A tentative schedule of events can be found here. Note that Friday and Saturday are long days, so plan accordingly!