PCA-SDR Cayenne/Macan Off-Road Adventure Tour
Event Requirements
Registration closed September 5, 2019 11:59 PM on September 5, 2019 11:59 PM PDT Registration ends September 5, 2019 11:59 PM on September 5, 2019 11:59 PM PDT Registration opens August 1, 2019 12:00 AM on August 1, 2019 12:00 AM PDT Registration runs from August 1, 2019 12:00 AM to September 5, 2019 11:59 PM

Porsche Cayenne or Macan in good mechanical shape, and an attentive driver looking to have some fun on some beautiful back country roads! 
A full tank of gas should work for the entire day including the drive to and from home within San Diego County.  For reference, my '11 Cayenne Turbo uses a little less than half a tank of gas (about 10gal used) for the entire off-road drive, including my 1 hour drive to Ramona from my home, plus the 1 hour drive back home at the end of the event.
All-terrain tires on smaller diameter wheels are preferred for decreased puncture risks, but good condition all-season tires will be adequate.  Old tires with little to no tread depth may be at risk of a puncture, so please check your tires!!  Tire inflation at the lower "partial load" setting is recommended, as airing down to a setting lower than "partial load" should not be necessary for this event and will likely trigger recurrent TPMS warnings.  Low-profile summer street type tires and wheels 21" or larger in diameter with minimal sidewall protection will work if you are careful and don't mind the risk of getting a flat as they do have a higher risk of punctures or even wheel damage from the rocky terrain that we may encounter.  
Off-road driving experience is not necessary as we hope to aid new drivers to help manage any situations that may be uncertain.  And thanks to the Porsche off-road programming and control systems, challenging terrain can usually be passed with little effort.  Overall the trails should be handled by any version of Cayenne or Macan that is carefully driven with tires that have decent tread remaining.
The driver should have a working knowledge of the Off-road programming features specified on your Cayenne or Macan.  The owner's manual is the best place to familiarize yourself on the suspension settings, Off-road programming settings, and other features like Porsche Hill Control/Hill Descent - read up before the event, or email the event organizer and ask any questions you might have.  Since we are traveling off the road, we will want to use Off-road mode.  In a Macan, that means just pressing the off-road program button on the console and in the Cayennes, that means using the center rocker switch to activate the off-road programming.  This event's trails will require off-road mode, and this is your chance to see how well your Porsche SUV performs off-road!
A well-maintained vehicle is essential, which includes:
Tires in good condition with tire pressures set at the lower partial load setting; the full load setting will work, but will be less comfortable on the bumps and have a tendency to slide off or launch rocks and may have reduced traction compared to lower pressure setting of the partial load range.  Make sure valve stem caps are installed and if you have a full-sized spare, bring it!
Fluids at proper levels as steep grades will angle the vehicle and if fluids are low, it may cause issues or warnings at a minimum.
No coolant leaks!  Driving in warm weather at low speeds needs a healthy cooling system.  Various Cayenne models have their cooling system weaknesses, so be sure to have any cooling system issues that may affect your model, addressed.
No known suspension or chassis control faults: we will be utilizing the traction control wizardry of your Porsche so properly functioning vehicle systems are important.
Due to the bumps and ruts, remove or restrain all loose items inside and outside.
This is a special kind of PCA SDR event since the whole family can come along for the drive.  If minors will be attending the event, which they are absolutely encouraged to do, a Waiver for Minors must be signed by both parents.  If only one parent will be actually attending the event, download the waiver PDF, print it using a color printer, and have both parents sign the waiver, and bring it to be turned in at the 8:00am tour briefing at the Dunkin' Donuts parking lot.  Both parents need to sign the waiver for any minors in attendance.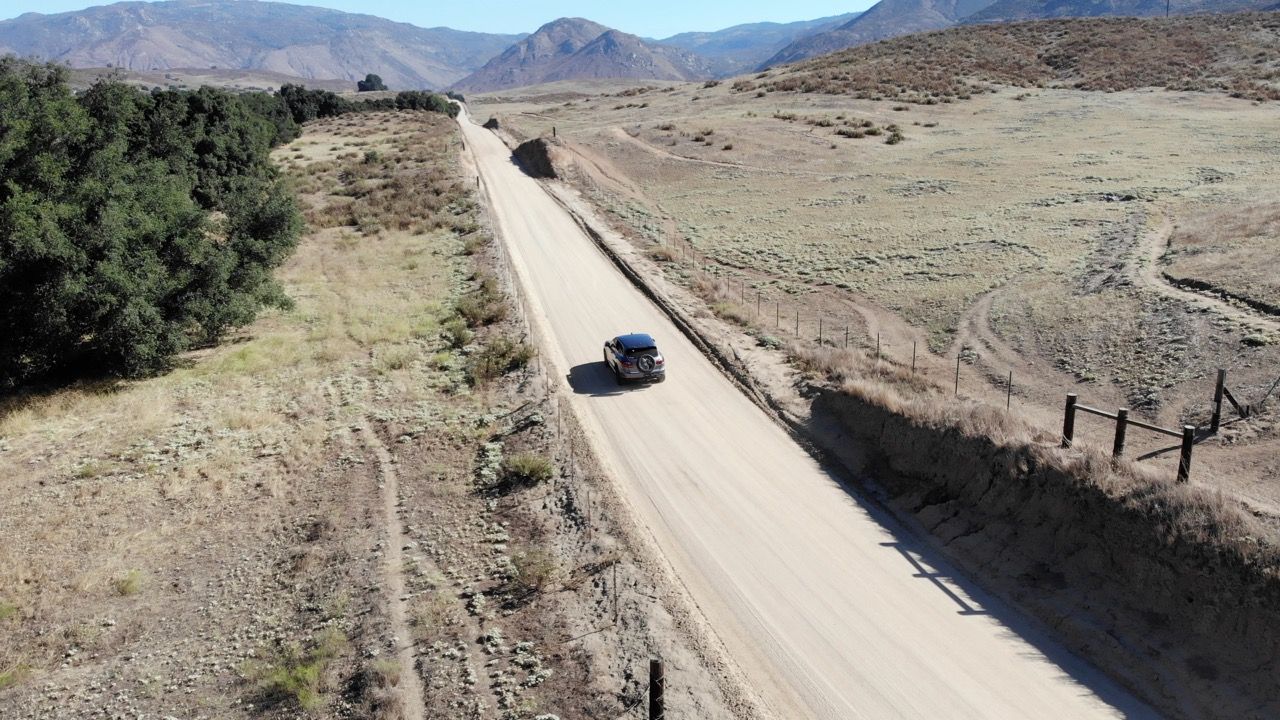 Registration closed September 5, 2019 11:59 PM at September 5, 2019 11:59 PM PDT
Registration closed
Registration opens August 1, 2019 12:00 AM at August 1, 2019 12:00 AM PDT
Registration closed