Teen Car Control Clinic - July 9
Event Requirements
Registration closed July 5, 2017 10:00 AM on July 5, 2017 10:00 AM PDT Registration ends July 5, 2017 10:00 AM on July 5, 2017 10:00 AM PDT Registration opens May 7, 2017 2:00 PM on May 7, 2017 2:00 PM PDT Registration runs from May 7, 2017 2:00 PM to July 5, 2017 10:00 AM
Because space is limited, registration must be made in advance by filling out and submitting online. Each driver must be registered separately in their own name. If you are registering your child, please be sure to register in the child's name and not your own. Registration includes lunch. Only on-line credit card payment or electronic check will be accepted. You may not register at the event. The roster will be filled on a first come, first served basis.
When you create your Motorsportreg.com account, please be sure to fill in your contact information completely in case we need to get in touch with you about your registration. Please also provide accurate emergency contact information.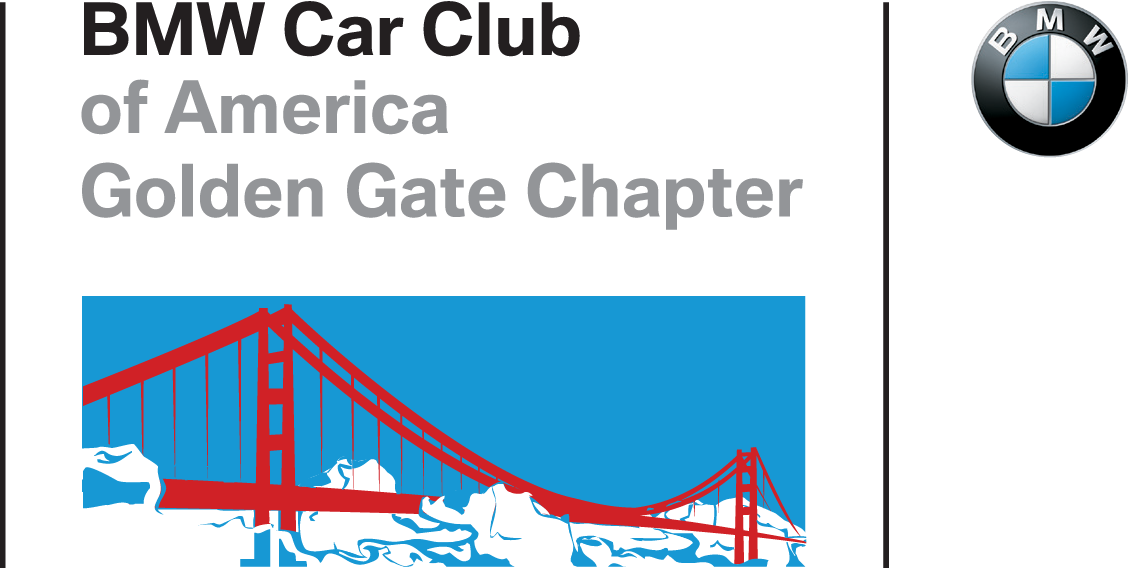 If you are a member of the BMW Car Club please remember to include your BMW CCA membership number.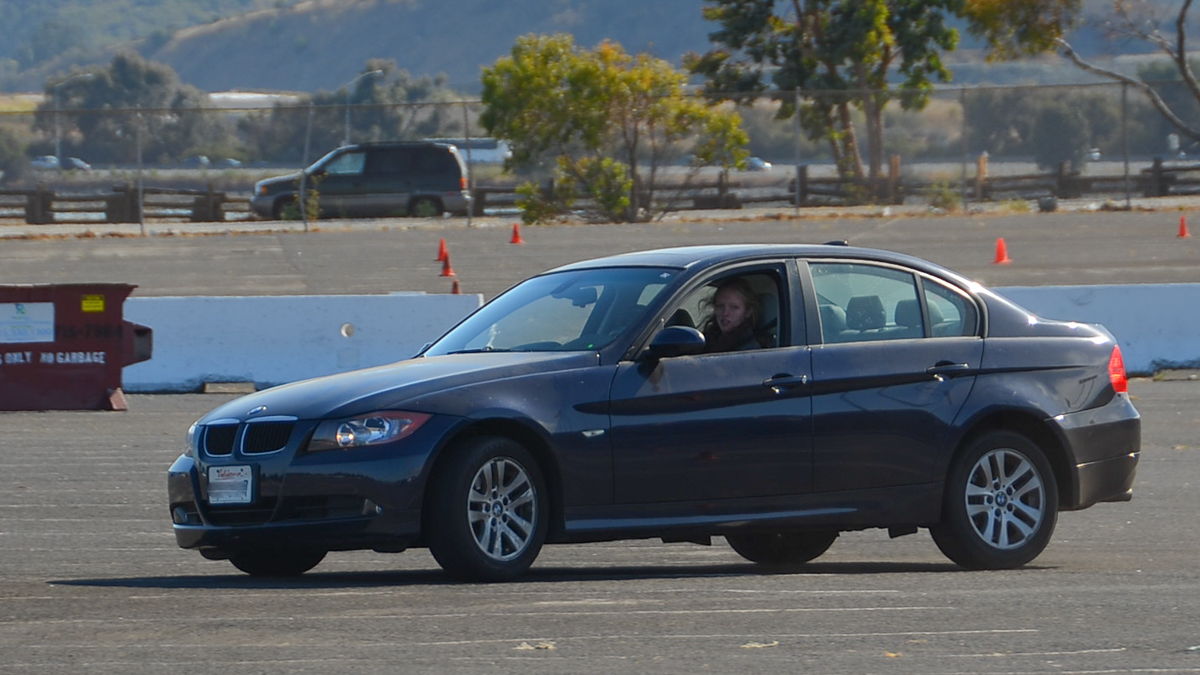 "Two-driver" cars are allowed – two individuals, registered separately, may share one car instead of each person needing to drive their own car. Both drivers of a two-driver car will still enjoy the same amount of time on the exercises as individual registrants. Each person must register separately under their own name. If registering as a two-driver car, there is a field on the registration form to list the name of the other person that the car will be shared with. This information is important so that we can make sure to assign both people to the same group.
We allow any type of car that is in good running condition at our clinics. Cars do not have to be BMWs. We do not allow minivans, trucks, SUVs, or SAVs at the clinic due to their high center of gravity. We strongly recommend against bringing certain cars (typically hybrids/EVs such as older Toyota Prius models) to the clinic because their stability control systems intervene at relatively low levels and cannot be disabled. This severely limits the learning experience. Convertibles are allowed at the clinic. We reserve the right to reject any vehicle for safety reasons. If there is a question about the appropriateness of your vehicle, please contact us at carcontrol@ggcbmwcca.org.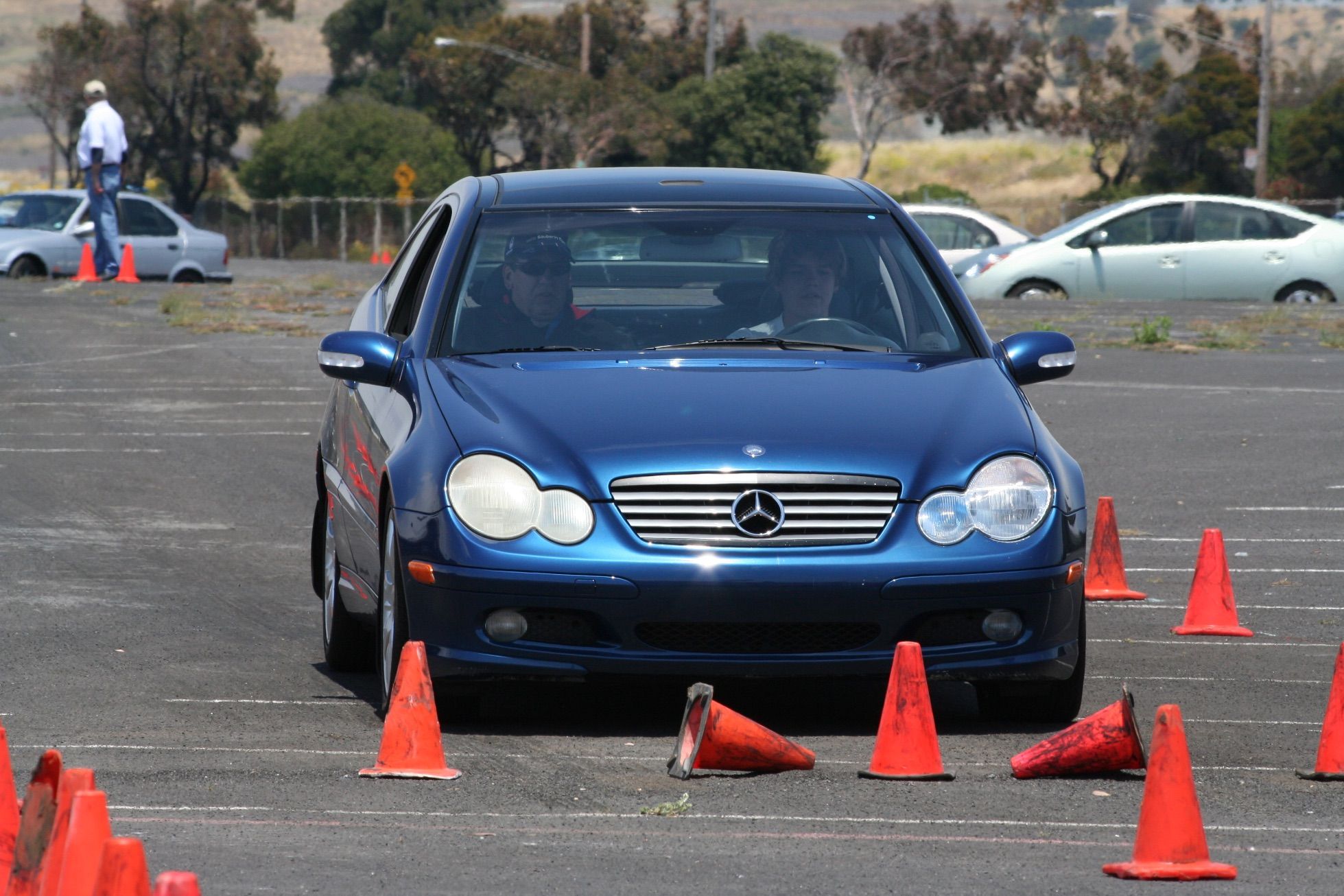 Technical inspections will be performed on all cars on the morning of the school. Please see the Tech Inspection Form in the Student Packet. These are the items we will inspect so be sure your car will pass. Common problems that can keep you from participating may include: loose batteries, loose wheel bearings, and a spongy brake pedal. If you have an older car or a car with high mileage, please check these before the clinic. Check that cold tire pressures match the manufacturer's recommendations (sticker on the door jamb of the drivers door, or owners manual). Make sure your oil level is full.
Before registering, please read the entire Student Packet for important information and the required forms for the day of the clinic. Please also see the FAQs. The Teen Car Control Clinic is similar to our regular car control clinics, but oriented specifically towards teen drivers and safety. Information about our regular car control clinics can be found at the Car Control Clinic Overview.
Each participant must register under their own name. 
Registration closed July 5, 2017 10:00 AM at July 5, 2017 10:00 AM PDT
Registration closed
Registration opens May 7, 2017 2:00 PM at May 7, 2017 2:00 PM PDT
Registration closed