Autocross Sunday #7
Event Requirements
Registration closed July 7, 2017 11:59 PM on July 7, 2017 11:59 PM PDT Registration ends July 7, 2017 11:59 PM on July 7, 2017 11:59 PM PDT Registration opens June 1, 2017 12:00 AM on June 1, 2017 12:00 AM PDT Registration runs from June 1, 2017 12:00 AM to July 7, 2017 11:59 PM
Requirements
All entrants MUST BE SCCA members. Non-members can purchase an SCCA weekend membership on this site during the checkout process or at the event for $15 BEFORE going to registration. Those purchasing a weekend membership will receive a credit of $15 toward the purchase of a yearly SCCA membership. 
NOTE:  If you have a valid SCCA membership but the system indicates it is not valid, be sure your name in this system is exactly as it is on your SCCA card.
Persons aged 12 and older are allowed as passengers. An SCCA membership is required. Passengers may get a free temporary membership at registration.
Car Numbers and Class Letters Required for Autocross Sunday Events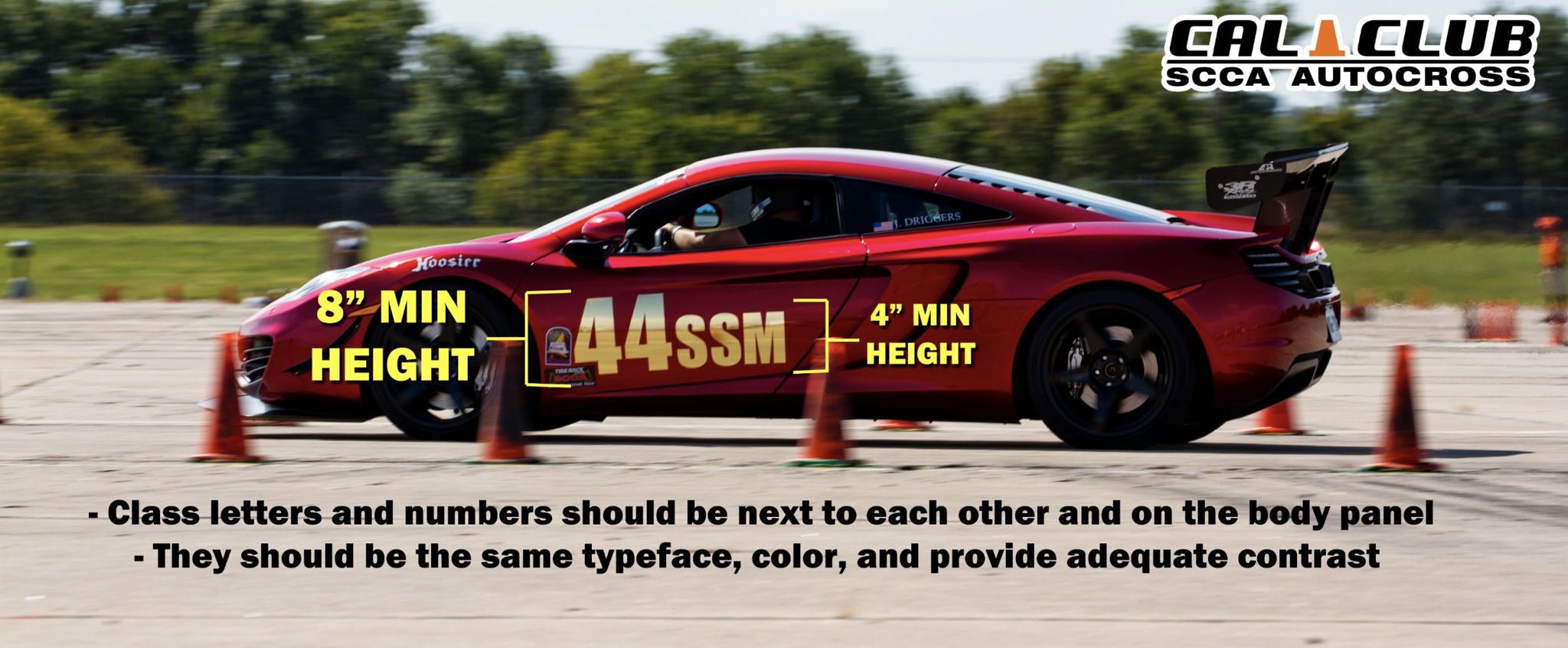 Click here for the complete SCCA National Rules >
Newcomers
Two guided course walks are offered for everyone: the first at 8:00 a.m. and the second five minutes after the start of lunch. There will be a mandatory newcomers meeting at approximately 8:30 am following the guided course walk, and again following the afternoon course walk for those competing in the afternoon.
Autocross Sunday Vehicle Number
You must have a vehicle number in order to compete on Autocross Sundays. The best way to get a number is to purchase a permanent number via a points cards. Points cards are available for purchase online here. Cost is $20 for each calendar year (cards purchased the last three months of any calendar year will also be valid the following calendar year). Please note that an Autocross Sunday points card is required to compete for year-end awards, Team Championship, and Team Challenge. 
If you're not ready to purchase a points card, a random 6xx number will be assigned to you at the registration table along with a matching paper number that can be taped to your car. If you have already have a permanent number on your vehicle, you may have the option to use a random 6xx number or convert your existing number by placing a one (1) and the appropriate number of zeros in front of your existing number to create a 1xxx number. In either case, the cost for a temporary number is $5 per event and can be paid at the registration table.
Classing your Car
As stated earlier, you can register to run Time Only or you can register in a class. Classes are based off your car and its modifications. Click here to view the SCCA rule book to determine what class your car should be in. If you don't know how to class your call, click here and create a new post on our forum thread.
Safety
Held under the SCCA Solo Rules and the Cal Club Autocross Supplemental Regulations
Helmets must conform to Snell 2005 or newer. Some loaner helmets will be available (driver's license will be held as collateral)
No alcohol or other intoxicants may be used by anyone on the event site.
Speed limits - Pits 5 MPH; Access road 25 MPH
Cars have the right of way
Special Rules
Competitors under 18 years old MUST have a waiver signed by BOTH parents; waiver forms are available online here:

SCCA Official Witness Signature Required Version (an SCCA Official can act as witness to BOTH parents signatures...can be completed with both parents present at gate)
CA Notary Required (A CA Notary's signature is required and both parents are not required to attend the event)
Note: If the minor is a spectator and not participating in the event, only 1 parent's signature is required.

Closed exhaust - 100db @ 50' noise standard
Event officials reserve the right to make changes as needed without further notice
Registration closed July 7, 2017 11:59 PM at July 7, 2017 11:59 PM PDT
Registration closed
Registration opens June 1, 2017 12:00 AM at June 1, 2017 12:00 AM PDT
Registration closed