Fri, Jul 12 - Sun, Jul 14, 2019
Worker Registration Honda Indy Toronto 2019
Exhibition Place
About this event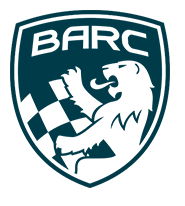 Welcome to the BARC online worker registration for the 2019 Honda Indy Toronto!
The reasons we are using online registration are;
to have all the information for all the people registering at the event accessible in one place
to have emergency contact information easily accessible and confirmed in one place
to be able to communicate information about the event to all workers via email
In order to register, you will need to create a MotorsportReg account in the CASC-OR road racing organization (or add your existing account if you have one) if you have not done so already.
Please let us know in the appropriate areas on the registration form 
if you've worked at the Indy before, and how many
if your emergency contact is at the Indy, and in which department
if you have any special dietary requirements for lunch
your desired t-shirt size
whether you need a parking pass
any special notes or comments
Then select your department and indicate which days of the event you are available to work.
A document showing the entire process of creating a new MotorsportReg account and registering for the Honda Indy can be accessed at this link. (the document is from 2018 but things should look almost the same for 2019 - if you have problems write to indy@barc-oc.com)
Event requirements
All workers participating in this event must create a MotorsportReg account if they don't have one already with a valid email address to receive event communication!
Exhibition Place
Toronto, ON
Download track map
Watch a video tour/lap
CASC Ontario Region - BARC-OC