Women Only Leavenworth Lunch and Shopping Tour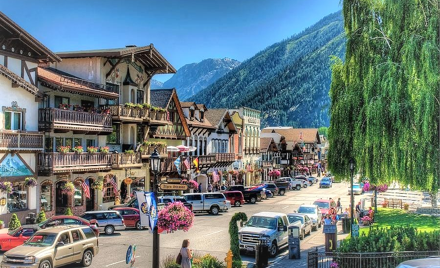 PCA - Pacific Northwest Region - Tours & Social Events
Saturday, August 25, 2018
Registration closed August 19, 2018 11:59 PM on August 19, 2018 11:59 PM PDT Registration ends August 19, 2018 11:59 PM on August 19, 2018 11:59 PM PDT Registration opens June 1, 2018 8:00 AM on June 1, 2018 8:00 AM PDT Registration runs from June 1, 2018 8:00 AM to August 19, 2018 11:59 PM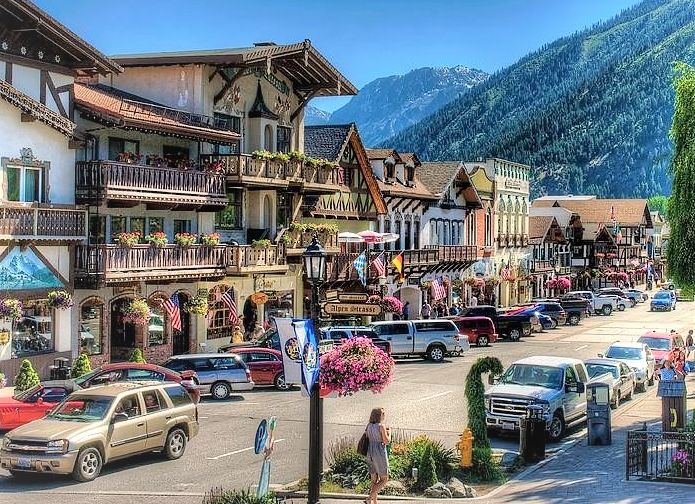 The beautiful main street and surrounding view of Leavenworth!
Time for the third annual Women's Only Tour!  From start to finish this drive belongs to the women of the PNWR, meaning no men allowed!
This year we are moving farther afield with a short jaunt through the countryside east of Everett (including the fantastic Ben Howard Road) with a break in Sultan then off on Route 2 for a scenic drive to LEAVENWORTH!  We have a great pay-as-you-go lunch off the Visconti's Italian Restaurant menu and then you've got the rest of the day to wander around Leavenworth to shop, hike, whatever.  Return is on your own or in self-organized groups at a time of your choosing reversing the route or looping down through Blewett Pass to I-90.  You might even want to stay overnight and make it a weekend in the mountains with your girlfriends!  In that case, you are on your own to make hotel arrangements.
One additional note.  Free parking in Leavenworth is hard to find and non-existent for a large group of cars in one location.  Therefore, expect that some or all cars will have to pay to park wherever they can find a spot, then head to the restaurant.  That means the groups will revert to "on your own" status about the time they hit Leavenworth.  Final details will be provided at the drivers/safety meeting before starting the tour..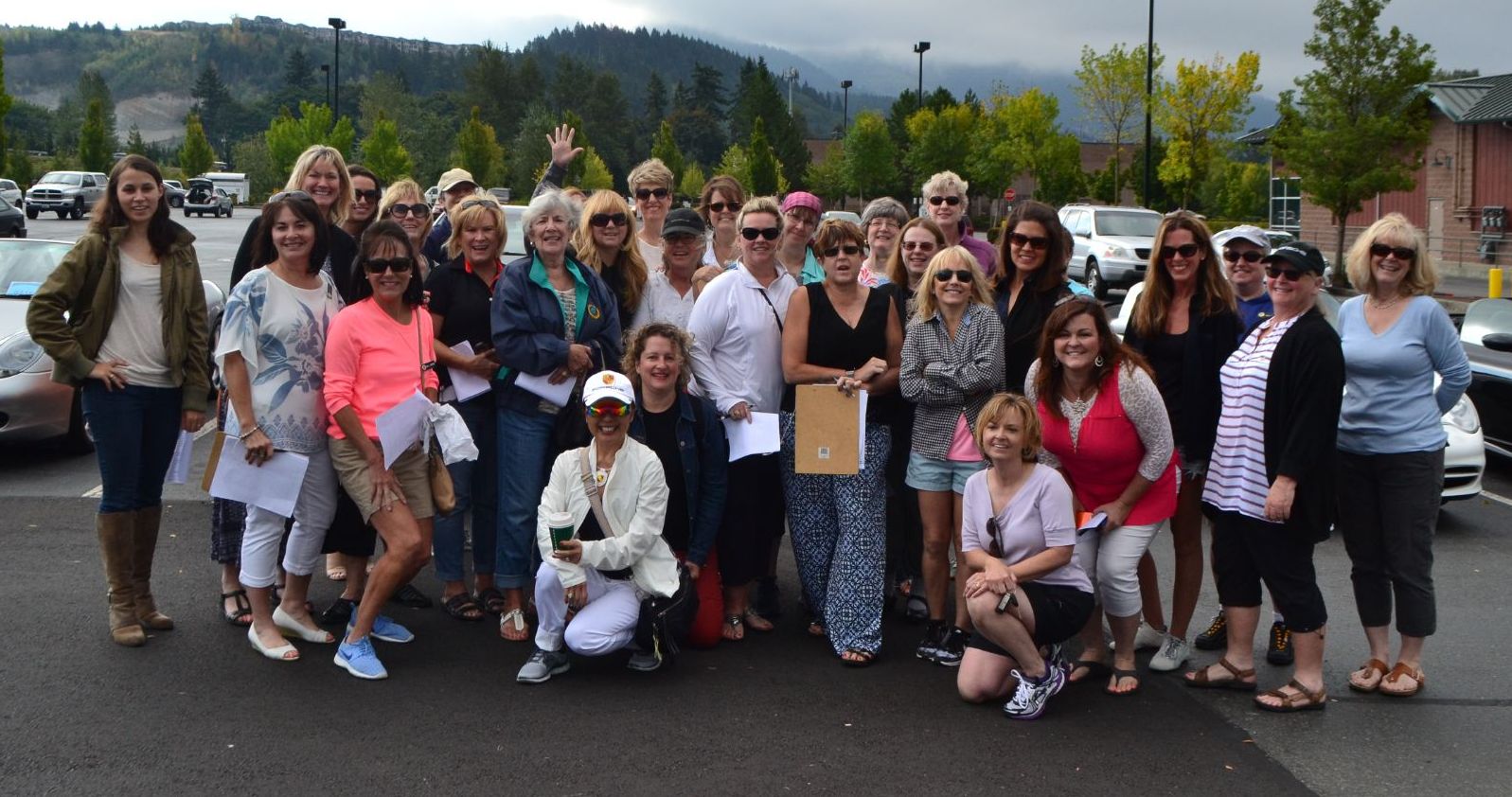 Happy Faces from the 2017 Ladies Tour