About this event
Winter Driving Clinic 2019 
Become a safer driver with Calabogie Motorsports Park.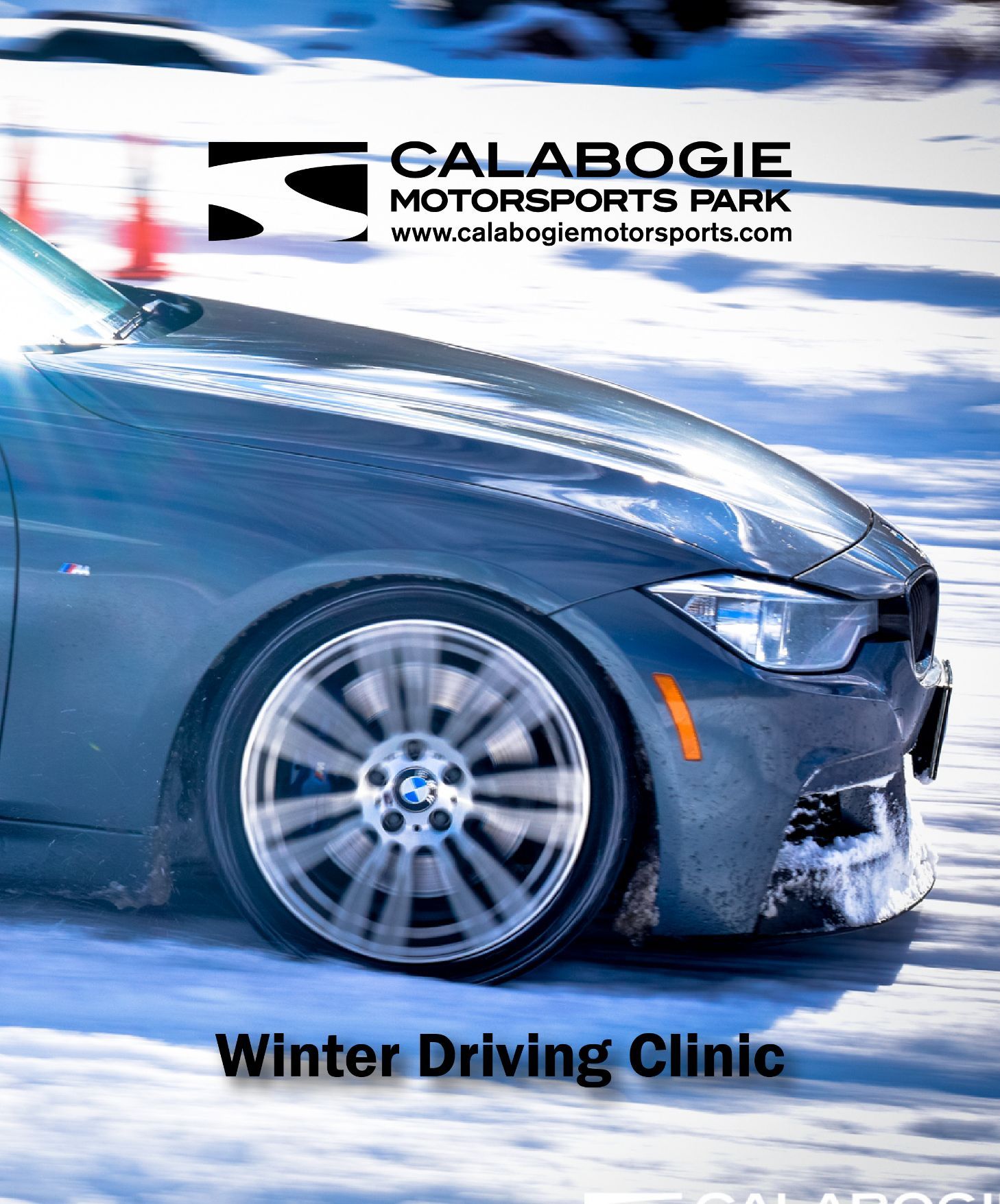 This clinic is designed for drivers in the Ottawa Gatineau area to learn the fundamentals of safe winter driving habits using their own vehicles.
This is not a performance or race event. Helmets are not required.
We have built a professional winter track in the main paddock on which you will learn proper braking techniques, how to control your vehicle in corners and how to react and avoid real world scenarios on varied levels of traction. 
Any Car or Truck is permitted. 
Regular Fee $399 + HST
Discounted price for drivers with less than 3 years of driving experience.  $299 + HST
You will take part in;
Braking exercises - understand what your vehicle can and will do on snow and ice.. 
Slalom driving to teach proper hand control, proper vision and the handling characteristics of your vehicle. 
Accident avoidance - become comfortable with emergency avoidance and control 
Skid Control - what to do and where to look when your vehicle is changing direction
The complete package with Calabogie's Professional coaches will give you the confidence to tackle Ottawa/Gatineau's ever changing road conditions. 
Event requirements
Must have a minimum G1 Drivers License. 
Must provide your own vehicle, car or truck is permitted. Please have at least 3/4 tank of fuel. 
462 Wilson Farm Road, Calabogie Ontario - West Gate Entrance 
Classroom Session begins at 9 AM 
Lunch 12 PM  
Day is over by 4 PM.  
Any car or truck is permitted.  Lunch is not included, please bring your own. 
The classroom is indoors and heated,  so are the washrooms. Please dress for winter weather. 
Calabogie Motorsports Park
Calabogie, ON
Calabogie MotorSports Park