Wilbraham Hill Climb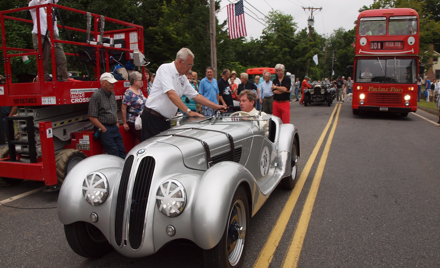 VSCCA
Saturday, May 16, 2020
Wilbraham Hillclimb
,
Wilbraham

,

MA
This event has been cancelled
Wilbraham Hill Climb
Saturday, May 16, Wilbraham, MA
Use your credit card and the charge will not go through until the weekend of the event and you will not be charged credit card fees!
The Wilbraham Hill Climb is a re-enactment of the 1908 historic climb up Wilbraham Mountain, an unofficial proving ground for many of the early automobile and motorcycle manufacturers of the Brass Era. The 1908 event was put on by the Automobile Club of Springfield and sanctioned by the racing board of the American Automobile Association. The cars were timed over a measured mile by the Timing Club of New York City. The 2017 event was featured on an episode of "Chasing Classic Cars" with Wayne Carini.
Open to Pre-War cars, MG TCs, HRGs. Also select Post-War "Preservation" or "Exhibition" type cars as space allows – please contact the EC if you have a Post-War car you wish to enter.

This event is a town wide celebration in the spirit of the good old days and as such with an additional brass era auto show on town green, food vendors, band and much more.

Several car clubs will be exhibiting cars at there own sites along Main St Saturday. We expect a significant contingent of Bugattis, Bentleys, Ferraris and Early Brass, just to name a few.

The VSCCA festivities begin Friday at 5pm with a Kick off barbecue under the VSCCA tent at George Holman's home.

If you are not running the hill you can exhibit your car in the paddock or along Main St. Commemorative Hill Climb polo shirts will be available for purchase. 
Area Hotels:
Wilbraham Inn (Motel), 200 Boston Rd., Springfield, MA, 413-543-3787
Howard Johnson Express, 1356 Boston Rd., Springfield, MA, 413-783-2111
Comfort Inn & Suites, 321 Center St., Ludlow, MA, 413-589-930
For more information on the Wilbraham Hill Climb please contact Event Chair George Holman at gholmanjr@fmkeefe.comor call 413-781-0530
Event Entry:
$155

$30/person for VSCCA Kick-off barbecue Friday night
If you have not used motorsportreg.com before please click here for video instructions on how to set up an account: New MSR account set up
If you have a motorsportreg.com account but have not used it for a vscca event please click here for a video:  Existing MSR accounts for VSCCA
For payment by check, please make your check out to VSCCA, Inc. The remittance address will be found by clicking on the "Event Chair Contact Info" for this event on vscca.org