About this event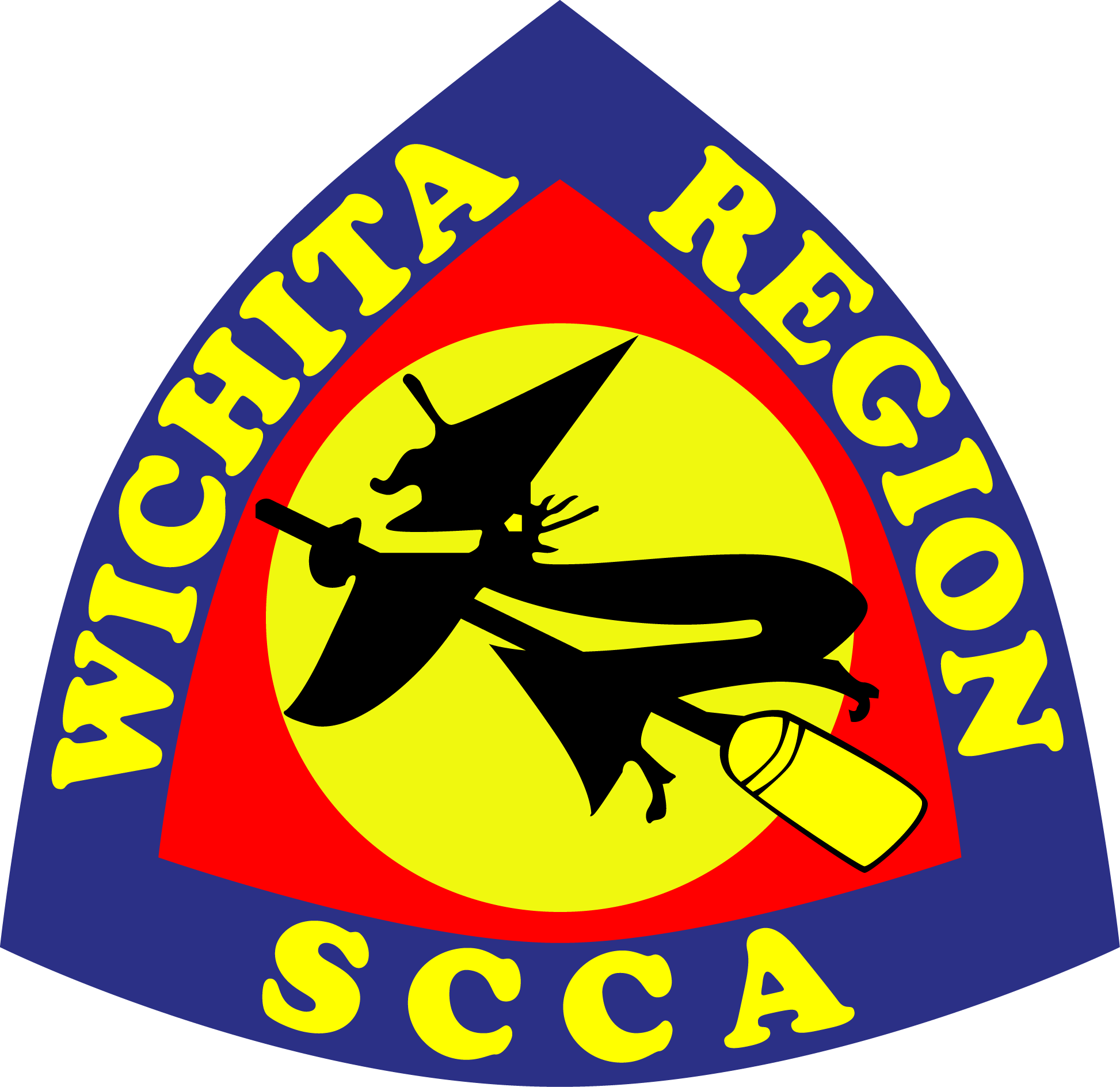 Please join us for this event of the 2021 Wichita Region SCCA Solo season.
PAYMENT POLICY:

** Payment on line we will NOT run your credit card until after the event. **
Location Information:
Located in Yoder, KS, Approximately 35 miles northwest of Wichita
Directions from K96:
Exit to the West at Halstead Street (HCC South Campus/KLETC Sign at the Exit)
Take first right at Red Rock Rd
Entrance to site is approximately 1 mile west, entry is a long dirt driveway on the left (toward the south)
Dirt road leads to runway, follow runway south to paddock
SCCA COVID Guidelines:
Have Symptoms - Please stay home
Need to Cancel - You may do so on Motorsports.reg, We won't charge your card if you don't attend.
Wear Masks at all times - Strongly Encouraged
Maintain 6 Foot Social Distance everywhere
Spectators - Closed unless family essential to your participation
Trailer and Timing and Scoring - Masks required only T&S staff allowed in trailer
Loaner Helmets - We have limited loaner helmets due to COVID restrictions.
Event requirements
Welcome to Wichita Region SCCA!
Not sure what class you're in? Email the Event Organizer or visit http://facebook.com/wichitaregion.scca and send us a message. Or you can search for your car in the official rulebook at this link. Still unsure or just want to come out and have fun, please register in XS-A or XS-B. These newer classes were introduced by the SCCA and allow mostly open modifications. XS-A and XS-B are split by minimum vehicle weight. XS-A AWD: 3000 RWD: 2750 FWD: 2500; XS-B RWD: 2150 FWD: 2000
Register in your class which tells you which heat you will run. Run Groups will alternate start heats at each event.
Heats assigned by vehicle class per the table below.
| | |
| --- | --- |
| HEAT 1 | HEAT 2 |
| PAX X | |
| SSC | |
| SSRL | SSR |
| SS | SSL |
| AS | ASL |
| BSL | BS |
| CSL | CS |
| DSL | DS |
| ESL | ES |
| FSL | FS |
| GS | GSL |
| HS | HSL |
| STFL | STF |
| STS | STSL |
| STX | STXL |
| STH | STHL |
| STR | STRL |
| STU | STUL |
| STPL | STP |
| STREET PREPARED | STREET PREPARED LADIES |
| CAM LADIES | CAM |
| PREPARED LADIES | PREPARED |
| STREET MODIFIED | STREET MODIFIED LADIES |
| MODIFIED LADIES | MODIFIED |
| ALL JUNIOR KARTS | KM & KL |
| XS-A & XS-B | |
SCHEDULE:
8:00 to 9:00 AM REGISTRATION and TECH Course open for walking. Arrive no later than 8:15 AM
REGISTRATION: Sign SCCA Liability Waiver
TECH: Empty car, have your Number and Class on both sides of car, drive to TECH area, and stay with car. Wear your mask. TECH by Driver at the direction of TECH Chief.
9:00 AM Novice Course Walk at Trailer
9:20 AM Driver's Meeting All must attend
9:30 AM First Car on Course
Sorry No Junior Carts per current SCCA rules.
Wichita Region Annual Tech Waiver: available for experienced Solo Drivers who participated in a minimum of five (5) Wichita Region Solo Events in the past twelve (12) months. Print form and bring to TECH. http://wichitascca.org/forms/WichitaRegionSCCAAnnualTechApplication.pdf
SCCA Insurance Waivers: ALL Forms will also be available on site at registration. All SCCA forms must be printed in color.
Adult Annual Waiver: https://www.scca.com/downloads/14418-scca-adult-annual-waiver-1306-01-16/download Print form Annual Waiver Adult #1306 print IN COLOR. Upload your completed Annual Waiver at https://my.scca.com My Profile – My Documents – Add Document button or bring completed waiver to the Solo.
Minor Annual Waiver: all are annual waivers and must be printed IN COLOR. The first page is for both parents to sign; the waiver is not a lawful document without both parent signatures. The second page is for the minor participant to sign and must also be witnessed and signed by an adult SCCA member on both pages.
#1 SCCA Minor Waiver to be signed by both parents witness Notary: https://www.scca.com/downloads/14422-scca-minor-notary-1068-09-15/download
#2 SCCA Minor Waiver to be signed by both parents witness Official: https://www.scca.com/downloads/14424-scca-minor-scca-official-1068-09-15/download
#3 SCCA Affidavit of Sole Custody Waiver for sole custody witness Official: https://www.scca.com/downloads/21344-2017-04-07-affidavit/download
SCCA Links:
What is AutoCross: https://www.scca.com/pages/what-is-autocross
AutoCross FAQ: https://www.scca.com/pages/autocross-faq
SCCA Rulebook: https://www.scca.com/downloads/53335-2021-scca-solo-rule-book/download
Helmets: https://www.scca.com/downloads/52794-2021-rally-x-and-solo-helmet-certification-labels/download
Wichita SCCA Region Links:
Website: https://www.wichitascca.org/
Facebook: https://www.facebook.com/wichitaregion.scca
Location: Yoder, KS at the former Hutchinson Naval Air Station, on what was once the west runway.
Please enter the facility slowly and carefully to avoid disturbing the landowners.
A map and additional detail are located here: http://www.wichitascca.org/Maps/MapToYoder.html
SCCA Covid Guidelines:
Notice to Participants: In light of the current COVID-19 situation, every attempt will be made to minimize the risks of exposure to the virus. New processes and procedures are being developed and will be put into place for events going forward.
Ultimately, it is your responsibility to assess the risk to you, both on-track and off, and to make the decision on whether or not to participate. If you are feeling unwell or are experiencing symptoms such as fever, cough, or shortness of breath please stay home. If you have been in contact with someone who has been experiencing these symptoms in the last two weeks, please stay home.
While on site please take the health and safety of your fellow participants, volunteers and staff into consideration and practice social distancing, wear a mask, and wash your hands and/or use hand sanitizer frequently.
If you are diagnosed with COVID-19 within two (2) weeks of attending an SCCA event, we ask that you notify the event organizer immediately.
Hutchinson Naval Air Station
Hutchinson, KS