About this event
Verde Valley Drive and BYO Picnic
Monday, March 15th!
Let's go for a jaunt and BYO picnic lunch through the Verde Valley!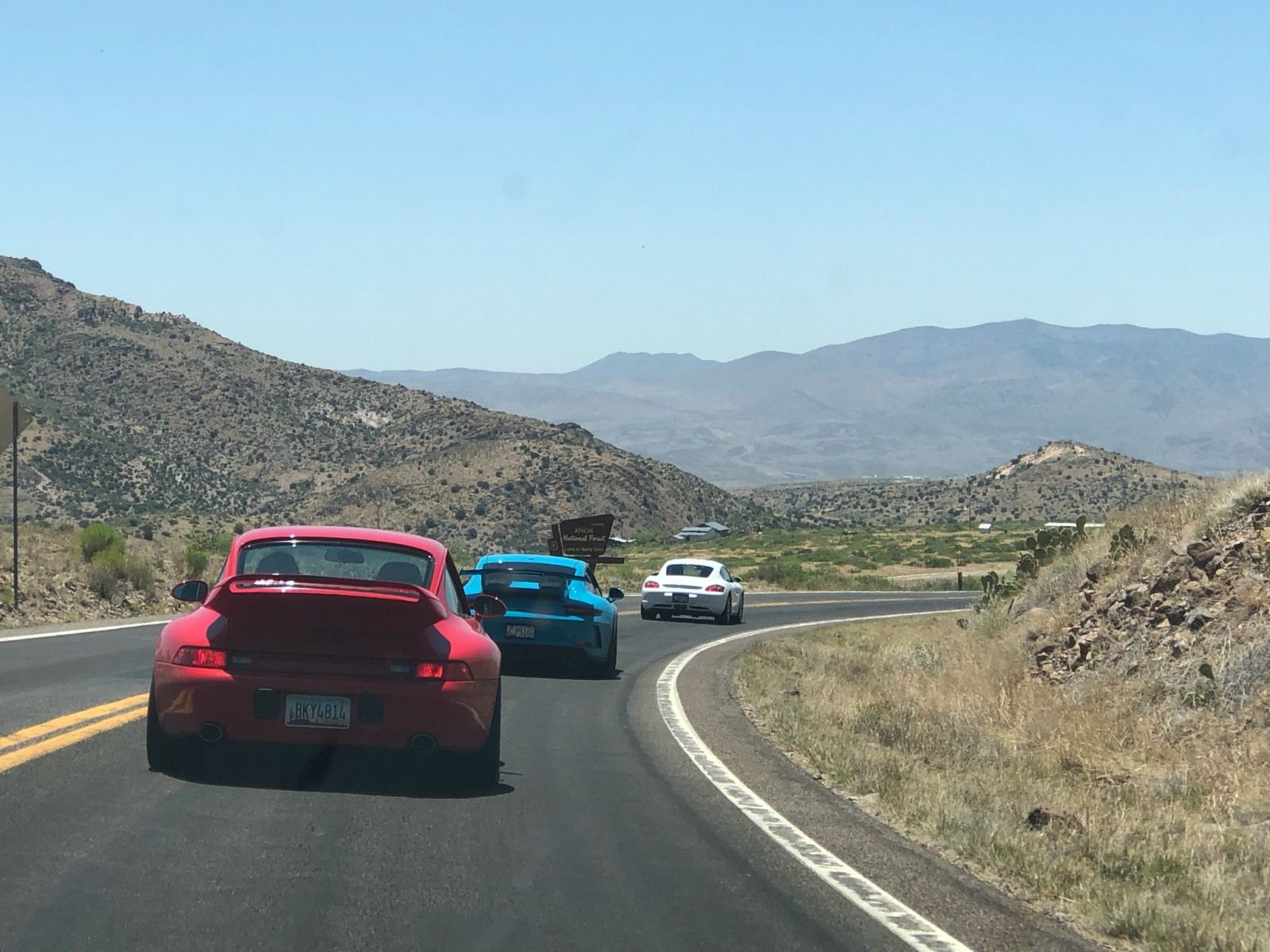 Plan to meet in the parking lot at the Maverick Gas Station in Dewey. (1344 Prescott Country Club Blvd) by 9:45 am for a 10:00 am departure.
The route will cover AZ-169 to I-17 to AZ 179, then on Beaverhead Flat Road and on through Page Springs and Cornville.  We will return to Camp Verde for a BYO picnic lunch at the ramada at Fort Verde. Or you can pick up lunch at a restaurant in Camp Verde.
The drive route will be approximately 100 miles and will last about 2 hours, plus return home. 
With the continued number of Covid-19 cases, please remain in your car at the start. There will be no formal drivers' meeting. Route and driving instructions will be emailed in advance. The Ramada for lunch has plenty of space for social distancing.
The club leadership believes this is appropriate to help insure the health and safety of the members. Someone will come to your car with the driving waiver to sign.
Please register by March 13th
The route will be:
https://www.google.com/maps/dir/Maverik/AZ-179,+Sedona,+AZ/Beaverhead+Flat,+Arizona+86325/Page+Springs,+Arizona+86325/AZ-89A+%26+East+Cornville+Road,+Cottonwood,+AZ/Cornville,+Arizona+86325/Fort+Verde+State+Historic+Park/@34.653578,-112.1420828,11z/data=!3m1!4b1!4m54!4m53!1m5!1m1!1s0x872d21c8489bf3e3:0xd1a19ee9556a6272!2m2!1d-112.2609017!2d34.5615195!1m5!1m1!1s0x872da5fe054b8dcd:0x39e4c7d1ea104fb1!2m2!1d-111.7782575!2d34.7142148!1m5!1m1!1s0x872da9baf25221b1:0x37af3bc89e62956!2m2!1d-111.8234862!2d34.707521!1m5!1m1!1s0x872d0867cf93cf93:0x7d40f42a1e5961e8!2m2!1d-111.8934886!2d34.7675199!1m5!1m1!1s0x872d0f60214c2b1f:0x8c583d84027b4196!2m2!1d-111.977869!2d34.7328204!1m15!1m1!1s0x872d0646c4b91b81:0x15b126e3ccda9373!2m2!1d-111.9215438!2d34.7177989!3m4!1m2!1d-111.9057857!2d34.7778503!3s0x872d08f7f3d77d9b:0xbe9fb9809bd14614!3m4!1m2!1d-111.9453489!2d34.7220915!3s0x872d06097548e87b:0x1f202d9f191db30f!1m5!1m1!1s0x872c556083415099:0xb27716bbc71f4e48!2m2!1d-111.8521081!2d34.56413!3e0
Northern Arizona
Prescott, AZ
More events from this organizer