UtahSBA UML New Racer Certification NRC | April 18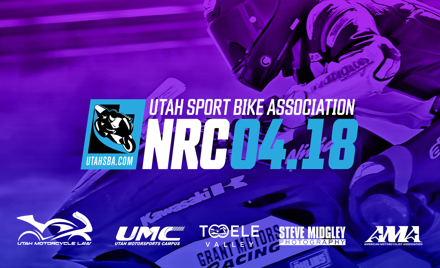 UtahSBA
Saturday, April 18, 2020
Utah Motorsports Campus
,
Tooele

,

ut


Utah Motorcycle Law "UML" is part of Lance Andrew, P.C., a Salt Lake City-based law firm solely dedicated to representing accident victims who have been injured by others' negligence.  The attorneys in the firm, Dustin Lance & Jessica Andrew, are themselves avid motorcyclists, and they believe that Utah motorcyclists deserve to have local lawyers (not paralegals or out of state lawyers) work on their cases from beginning to end.  Whether by giving advice to protect motorcyclists, or by helping motorcyclists obtain the compensation they deserve if they are in a crash, UML is dedicated to advocating for and protecting our friends who Race the Track or Ride the Street.

UtahSBA New Racer Certification
Saturday April 18th @ UMC
On-line Registration Will Close Friday April 17th @ 6pm
You May Register In Person At The Track from 7am to 9am on Saturday the 18th
The NRC is For Riders Who Want To Race. Anyone That Registers Must Complete The Classroom Curriculum and Track Sessions With UtahSBA. If You Want to Practice (Test & Tune), You will Need To Register With APEXTrackDays.