Urban Survival Training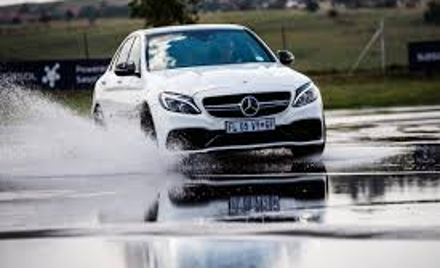 MBCA - Peachtree
Saturday, August 8, 2020
Atlanta Motorsports Park
,
Dawsonville

,

GA
Registration closed August 3, 2020 8:00 PM on August 3, 2020 8:00 PM EDT Registration ends August 3, 2020 8:00 PM on August 3, 2020 8:00 PM EDT Registration opens May 14, 2020 12:00 AM on May 14, 2020 12:00 AM EDT Registration runs from May 14, 2020 12:00 AM to August 3, 2020 8:00 PM
On Saturday August  8th, spend a day behind the wheel at Atlanta Motorsports Park and learn life-saving advanced driving skills from professional instructors, including wet weather, evasive and defensive handling skills as well as the dangers of distracted driving.  
Instruction will be provided in your own car, which does not have to be a Mercedes. This course is intended to provide you training and experience in handling your own car in emergency situations.  You will have to provide a filled-in technical inspection sheet for the car.
Event planner, former SCCA amateur road racer, PCA driving instructor and current Peachtree Section Vice President Gary Edwards comments, "This is a great course, which is usually only offered for teen drivers, driving school cars.  Teen drivers are of course welcome to this event, but I feel very strongly that adults need this as much or maybe even more than the teens. Additionally, we have structured this so that you can drive your own cars which I think is of greater benefit than using unfamiliar school cars. Take it from me, any time you can get in-car driving instruction from a professional, you should take advantage of it - even with my thousands of track miles, I learn something every time I participate in an event like this - we probably won't do this again for a while and you won't want to miss it.." 
The day will start at 9 am with classroom instruction.  Plan to arrive before 8:45 to complete check-in in time for the 9 am start.  You will need to sign a track waiver at the gate and a MBCA waiver in the classroom.  The day will conclude by about 3:30 with certificate presentation.  The cost will be $299 per person, which includes lunch, snacks, water and sodas during the day.  This event will be held rain or shine; this training is probably more effective and useful in the rain than in the dry.
Depending on the insurance company and the drivers age, completion of this course may result in lower insurance rates.
You must have either a leaner's permit or a driver's license to participate.
In answer to some questions about the event, convertibles are OK but you will need to have your top up.  Pickup trucks are not OK.
Some of the things we'll do:
Autocross Challenge
Expand your knowledge base by finding out how to properly rotate your car while keeping it balanced and under control. Learn skills including cornering capabilities, weight transfer and braking techniques. You'll be learning from some of the best drivers in the industry on a coned autocross course.
Skid Pad and Ice Hill
Experience the challenge of keeping your car under control on a fully functioning wet skid pad, complete with computer controlled water jets and a low-friction surface. You'll learn skills including oversteer, understeer and car control in adverse conditions.
ABS Braking Exercise
Learn how to optimize use of your ABS braking system and get familiar with the sound and feel of ABS activation.  
Note: This event will run better if each driver has their own car.  If you believe it's necessary for two drivers to share a car, please contact event planner Gary Edwards in advance to coordinate (edwardsgw@nu-z.net).
Atlanta Motorsports Park is at 20 Duck Thurmond Road, Dawsonville, GA 30534