About this event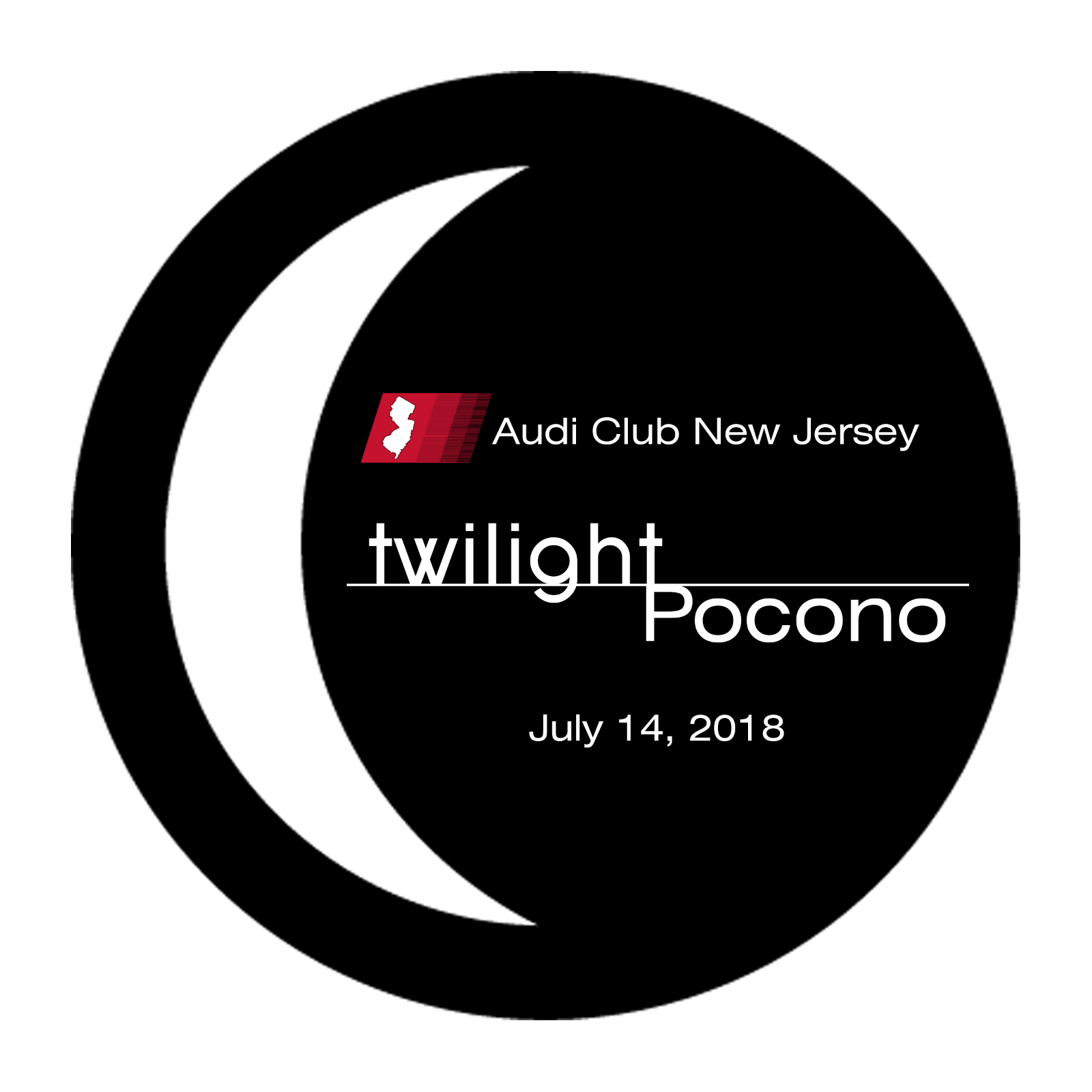 The event is open to all levels of experience and all makes and models.
The event will take place on the North Course.
Price
Student Drivers - $249
Advanced Solo Driver- $199
Instructors Registration - Free
This event requires pre-registration.
Watch last years video here: https://www.youtube.com/watch?v=sDcIVf0s5_A
Why Attend?
Lessons and skills learned at these events really do transfer to everyday driving, as numerous former students attest to all the time. Many prior students report avoiding accidents thanks to things they learned at these events. Many others report simply enjoying their daily commute more knowing more about themselves and their cars. There really is no better way to improve your skills.
One of the goals upon which the Audi Club North America was founded was the idea that driving skills can and should be improved with practice in a controlled environment. After all, how better to enjoy your car than to be confident that you really know how it will react in all situations? This event will be held at a racetrack due to ample space, no oncoming traffic, plenty of runoff room, and workers before each corner with flags to warn drivers of any upcoming danger. Despite being at a racetrack, the event is not competitive, is not timed, and most certainly is not racing.
The Night
Twilight runs and operates similarly to any other High Performance Driver Education event however, Twilight takes place during the day into the night. We will have approximately 12 site lights set up to illuminate the corners of the turns. Allowing drivers to experience high performance driving as though they were at the 24 Hours of Le Mans or Daytona.
Twilight also offers drivers the opportunity to experience new challenges in HPDE driving. Students will learn how to adjust their vision for night time driving and learn new key tools such as not "over driving" the headlights and the importance of creating new night time "reference" marks. The Twilight schedule will give each run group a progression into darkness where the exciting new challenges will become more apparent as the daylight becomes fainter. Each turn of the North Course will be illuminated aiding drivers in each brake zone and through each corner. Various locations throughout the pit and paddock will be lit as well.
Many car clubs throughout the Southern United States hold night time HPDEs simply because normal daytime temperatures are too hot during the racing season in these areas to safely and comfortably run track events. Many cars benefit from the cooler night time temperatures, ultimately increasing the horsepower they are able to generate with the less stressful environment. Other local competitive organizations are beginning to add night events to their schedules. Twilight is a good taste of what night time high performance driving is like without the competitive aspect.
Location and Configuration
The event will be run on the North Course at Pocono Raceway in Longpond, PA. The "North Course"  features a 1.5 mile road course with 9 challenging turns and utilizes a portion of the high bank oval and turn 3 of the NASCAR circuit. ACNA-NJ will be occupying  the entire Pocono Raceway Facility for Saturday night July 14th, 2018.
Participants Will Receive:
At Speed, In Car On-Track Instructional Driver Education
Ride-Alongs with Instructors adding to the on-track experience
Professional Flaggers and Station Workers
Five - 25 minute run groups
There will be a full service paddock space. Amenities on this circuit include concessions, garages and fuel pumps.
We have secured the entire track with the help of Pocono Raceway to provide this unique experience!
Additional Event Information
Gates open at 4:00pm
Afternoon Tech Inspection -  4:00pm to 5:00pm
Drivers Meeting - 5:00pm
On Track - 6:00pm till 12:00am
Students will be separated into four groups based on your driving experience. Every student will receive in-car instruction by some of the best HPDE instructors.
Instructors will be assigned one or two students and will also receive the same amount of time on track as students. Instructors: If you would like to instruct but have not previously instructed with ACNA-NJ, please e-mail our Chief Instructor, Scott at slynn@acna-nj.org with your experience and contact information.
Helmet Rentals are available for $35. Please reserve your helmet rental during the online event registration process. *Limited quantities available.
Garage Rentals are available for $25. Please reserve your garage space during the online event registration process. *Additional parking space is provided in the paddock area.
Accommodations:
The Village at Pocono
1308 Foyt Road
Blakeslee, PA 18610 
Phone: (570) 643-8300
Best Western Inn at Blakeslee-Pocono
107 Parkside Ave
Blakeslee, PA 18610
(570) 646-6000
This is not a racing school, nor is it a competitive event. Anyone found timing laps will be removed from the event.
Note: While the event organizers will make every effort to maximize track time, due to the possible track conditions and weather the number of sessions and session length cannot be guaranteed. Please find our cancelation policy in the Pre-Reg Requirements.
*Please be prepared to bring your own car numbers if registering after 7/9/18. They must be at least 5" tall. Painters tape is fine as well.
For more information about this event please visit: www.acna-nj.org
Event requirements
BEFORE REGISTERING, please review the following requirements and information:
Must be 18+ years old with a valid driver's license with a photo ID.
Must have the first page of the Tech Inspection form completed by a certified mechanic within 2 weeks of event.
Brake fluid must be flushed prior to the event.
There will be a Pre-event safety check on the day of the event which your car must pass to be eligible to participate.
Failure to meet safety check or incomplete Tech forms will disqualify students from event and forfeiture of entry fee.
Open cars (convertibles) must have rollover protection which meets or exceeds the specs found here. No SUVs are permitted on track.
Equal restraints (seats and belts) are required for driver and instructor and must be securely mounted to stock mounting points or directly to the frame.
All drivers must have a helmet with a Snell 

SA or M rating of 2010 or newer

. No motorcycle helmets. A limited number of helmets are available for rent.
Long sleeve shirts and pants are required for all drivers and passengers on track.
Classroom Sessions:
This is a driver's education school and is not practice for any racing or speed contest. All participants are required to attend classroom sessions designed to teach vehicle dynamics and driving techniques.
Tech Inspection:
You will be required to have a qualified individual/mechanic inspect your vehicle and verify its safety. They must complete page 1 of the form found below. This inspection must occur within two weeks of the event, but with enough time to fix any issues which are uncovered. Please plan accordingly and bring this to the track!
The inspection form can be downloaded from Tech Inspection form.
On the afternoon of  the event our tech crew will collect all Pre-Event Safety Inspection Reports and perform a spot check of every vehicle. You are solely responsible for insuring that your vehicle is safe before you come to the track. Failure to present a completed Pre-Event Safety Inspection Report or failure to pass our spot check will disqualify you from participation in the event and your entry fee will be forfeited

The afternoon of July 14th Tech inspection and registration will occur in the paddock area and shall open sharply at 4:00 pm and close sharply at 5:00pm.  Drivers Meeting Begins at 5:00 pm. First car out is at 6:00pm
Other Requirements:
All participants will be organized into run groups in accordance with experience, skill, and type of vehicle based on the experience of the applicants. Participants not "signed off" to solo will be required to drive with an instructor on board at all times. Under no circumstances will timed laps be permitted!
All participants must driving within their limits and adhere to the terms found in the Waiver. Failure to comply will result in expulsion from the event without refund.
If you are seen with a timing device at any time or are driving irresponsibly  you will be asked to leave and forfeit your ability to participate in this or future Audi Club Driving Schools.
Classes and Run Groups
All participants will be organized into different classes and run groups. During the online registration process, registrants will be asked to select one of three different classes: Student, Advanced/Solo and Instructor.
Students - Participants who require an instructor in the car.
Advanced/Solo - Participants who do Not require an instructor in the car.
Instructor- Certified as an instructor with ACNA or any other recognized HPDE club/organization. Instructors who have not instructed with ACNA-NJ before, must contact the Chief Instructor Scott Lynn (slynn@acna-nj.org) before registering.
In addition to your class you will select a Run Group. There are four different levels of Run Groups.
Green - Little to no HPDE experience. Requires an Instructor.
Yellow - Some HPDE experience. Requires an Instructor.
Blue/White - This is a mixed level of experience. Some students still require an Instructor (Blue) and some do not require an Instructor (White). This is an intermediate/advanced group, a certain amount of track days required.
Red/Black - This is an advanced group. Red Group drivers must meet a certain amount of track days. Black Group drivers must be Instructors.
Registrations for upper level run groups will be reviewed and assigned upon confirmation of track experience.

Medical Information Form:
Completion of the Medical Information Form is at the option of the Applicant, though it is highly recommended. Complete this section within your profile if you would like rescue personnel at the racetrack to have your medical information readily available should you incur personal injuries or suffer from an illness while participating in the event. If you opt to complete the form, you must strictly follow the instructions. A sealed envelope with this form will be delivered to the rescue personnel before driving begins. After conclusion of the event, your envelope and its contents will be shredded.
 
Instructors:
To qualify as an instructor, you must have previously been certified by ACNA or another acceptable group. Please contact the CI, Scott, (slynn@acna-nj.org)  prior to signing up in order to confirm your status prior to signing up. Membership requirements for instructors only are waived, however we encourage our instructors to join ACNA.
Cancelation Policy: 
All cancelations will be processed as a refund minus a cancelation fee as follows:
   - $25 Penalty up to 21 days before the event
   - $100 from 20 days to 10 days before the event
   - No refund within 9 days of the event
Pocono Raceway
Long Pond, PA
Download track map
Watch a video tour/lap
Audi Club NA - NJ Chapter