About this event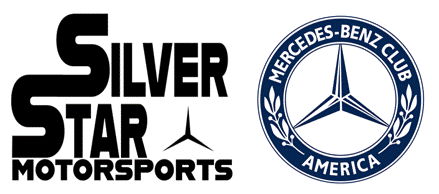 Please join us on Friday, Jan. 15, 2021 at 7:00PM (EST) for the MBCA Peachtree Section's TSD Rally School.   
$10 for MBCA Members, $20 for Non-Members
In a TSD (Time Speed Distance) rally, the idea is to use a set of route instructions to traverse the course at specific assigned speeds, so you arrive at a series of checkpoints (usually hidden) at exactly the right time.  Arriving at the perfect time awards the team a "zero", any amount of time early or late assesses the team a certain number of points, usually around 1 point per second early or late.  Like golf, lowest score wins. TSD rallies are contested by a minimum of two person teams, a driver and a navigator, who is responsible for keeping the team on the course and on time.  
If you are curious about how a TSD rally works, and would like a little more information on how the event works, and the "lingo", this is the event for you!  If you have run a few events, but would like to get better scores and have more fun, this is the event for you!  If you are experienced, but haven't run an event in a while and need a refresher, this is the event for you! 
What you'll learn in the one and half hour session (One hour of content with time for questions)
How to stay on the road (car preparation, what to bring, etc.)
How to stay on the assigned course (general instructions, route instructions, principal road rule, terminology)
How to stay on time to get the best (lowest) score possible. 
How scoring is done and how to use the phone/tablet apps that will be needed to run MBCA rallies. 
The school will help you prepare for our inaugural Peachtree Section TSD rally, the DahloneGALLOP rally starting in Dahlongega, on Sunday, Jan. 31.  We will also be making available a couple of short test rallies (one in NW GA, one in NE GA) which will help you get more comfortable with the concepts and terminology.  More details will be provided at the school.  
The school will be conducted via Zoom Video Teleconference (VTC).  No NEED to leave your home.  You can easily join the ZOOM meeting by computer, iPhone, iPad, Android devices, or by telephone.
TSD rallies are great fun, and with a little training, you will have a great time driving interesting roads and staying on time.  DahloneGALLOP is the first of four TSD rallies we are planning this year, all with straightforward route following instructions on some of Georgia's great driving roads.  This course will have you ready to thoroughly enjoy the experience. 
Members and Non Members will receive a $10 discount when registering for the DahloneGALLOP Rally being held on Jan 31st. You will receive a Discount Code that will provide a $10.00 discount code when you register for the TSD Rally School that you apply toward your DahloneGALLOP Rally registration.
Note that IF YOU DON'T GET A CONFIRMATION EMAIL AFTER YOU REGISTER, THEN YOU AREN'T REGISTERED!  If you don't get a confirmation email, we can't be sure that you will get the VTC information on the Friday before the event.
Please pay attention to the waiver in the registration form; since the practice rally will be done individually, the waiver for this registration will serve as the waiver for the practice rally (and the wording was borrowed from the standard MBCA waiver form).
We plan to record this event, so be aware that your voice and potentially image may be recorded.
On Friday afternoon you will receive an e-mail with the link to the ZOOM meeting and instructions on how to setup the ZOOM application beforehand to simplify connection.   We will plan to have the ZOOM meeting up by 6:45 p.m. so we can hopefully get technical issues out of the way.
Don't wait to register, as we are limited to only 100 attendees. 
If you have questions, contact Jim Fekete at rally@mbcapeachtree.com.
Event requirements
Register for the  DahloneGALLOP on January 31st and get a $10.00 discount on your registration.
On the Friday afternoon of the video teleconference (VTC), you will receive an e-mail with the link to the ZOOM meeting and instructions on how to setup the ZOOM application beforehand.  It is best to download the ZOOM app before you try to get into the VTC (like on Friday).
Peachtree Section - MBCA
Anywhere, GA
More events from this organizer