TSCC 2020 Cross Trial @ Danville Airport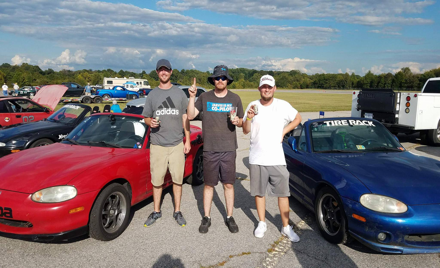 Triad Sports Car Club
Saturday, July 11, 2020
Danville Airport
,
Danville

,

VA
Registration closed July 9, 2020 11:59 PM on July 9, 2020 11:59 PM EDT Registration ends July 9, 2020 11:59 PM on July 9, 2020 11:59 PM EDT Registration opens June 28, 2020 10:00 AM on June 28, 2020 10:00 AM EDT Registration runs from June 28, 2020 10:00 AM to July 9, 2020 11:59 PM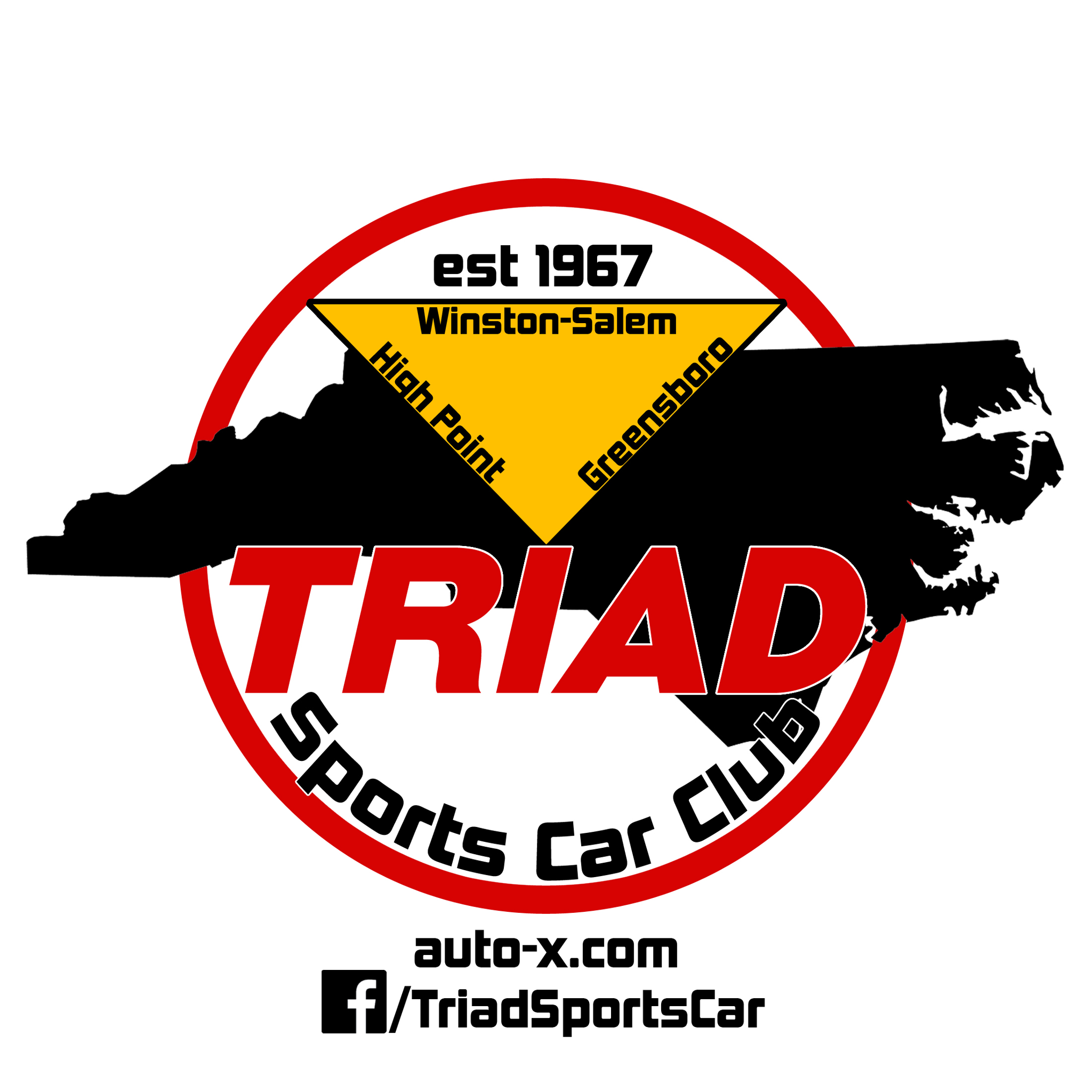 Pre-Registration & Pre Payment ($75) REQUIRED!  CANCELATIONS BEFORE JULY 9 @ 11:59PM FOR REFUND.
Mask's REQUIRED - With the Exception of when working course and in your car.
Social Distancing: Whether you are for it or not, It's a thing - Adhere to it at our events
NO-WALK-UP Registrations! - You will be turned away.
No Spectators - DRIVERS & TSCC Staff ONLY!
There will be NO LOANER HELMETS - Bring your own Snell 2005 & Newer Helmets.
Ride-Alongs ARE NOT permitted at this event.
Co-Drives are not suggested at Crosstrials, as the event formant doesn't play well to it and the # of runs can be very tough on a car.
Self Tech Will be implemented -  Please print TSCC_Solo_Self-Tech_Sheet.pdf , fill it out and present it to the Tech Official at the waiver station.
At anytime, a Triad Officer may verify the Tech-Worthiness of your vehicle.
NO First Time Autocrossers - This event is not geared towards first time Autocrossers as we will not have any novice coordinators on hand and no instructor rides can be permitted, as all personnel attending will be driving the event. The points event is the following day - this the droid you seek!
Triad Sports Car Club is Proud to Announce the Cross Trial Shootout, Saturday, July 11 at the Danville Airport, Danville, Va.  The Shootout will be similar to a ProSolo with a 32 car field.  It will consist of a Double Elimination Bracket in which pairs of cars will run on circular Double Cross style courses.  Each pairing will run a best 2 out of 3 runs, alternating lanes on the first 2 runs and the slower class or last winner having lane choice if a 3rd run is needed.  The winner advances in a winner's bracket and the loser falls into a last chance bracket. You must lose 2 pairings to be eliminated from the Shootout.  The Competitor hitting the most cones loses that round.  There are no time penalties for hitting ones as there will be no timers.  2 judges will judge the finish line and any finish too close to call will rerun that race.  Each Bracket will run until only 4 remain.  The 4 Last Chance Bracket Winners will each then challenge the 4 Winners Bracket Finalists until only 1 car is left.
Classes will be grouped into 8 sub-Classes based on the 2019 PAX each group will have its own Handicapped starting line.
The following groups are SAMPLES of starting line groups.
Group 1- All Mods, FSAE, KM
Group 2- XP, BP, DP, FP, SSM
Group 3- CP, EP, SM, ASP
Group 4- BSP, CSP, SMF, SS
Group 5- ESP, DSP, AS, BS, GP, CAM
Group 6- CS, FS, FSP, STR, STU
Group 7- ST, STS, STX, ES, DS, SSC
Group 8- GS, HS
This will be grassroots racing at its best, think Pinks Vs ProSolo.  This event will require prepayment to hold your registration. Since this is a special low entrant event, entry fees will be slightly higher to cover site rental and insurance costs.  A $75 entry fee will be required to hold your spot, member or non-member of TSCC.
We will have some form of Contingency pay out for the top 4 spots.
AGAIN, THIS EVENT HAS A CAP OF 32 REGISTRANTS.  YOU MUST PREREGISTER ONLINE TO SECURE A SPOT!

Schedule: 
Registration & Tech Opens: 8:00AM 
Registration closes at 9:00AM
Tech Closes Promptly at 9:00AM
First car off at 9:30AM

Entry Fee:  $75
On Site Registration is not available for this event due to 32 competitor limit.  Must preregister to secure a spot.
Ride Along Passenger Registration:  Ride along passengers  are not allowed for this event.
You can prepay online through the secure MotorsportReg website. CANCELATIONS BEFORE JULY 9 @ 11:59PM FOR REFUND.  If you need to cancel, please do so as early as possible to open that spot up for another competitor due to the 32 person cap.