About this event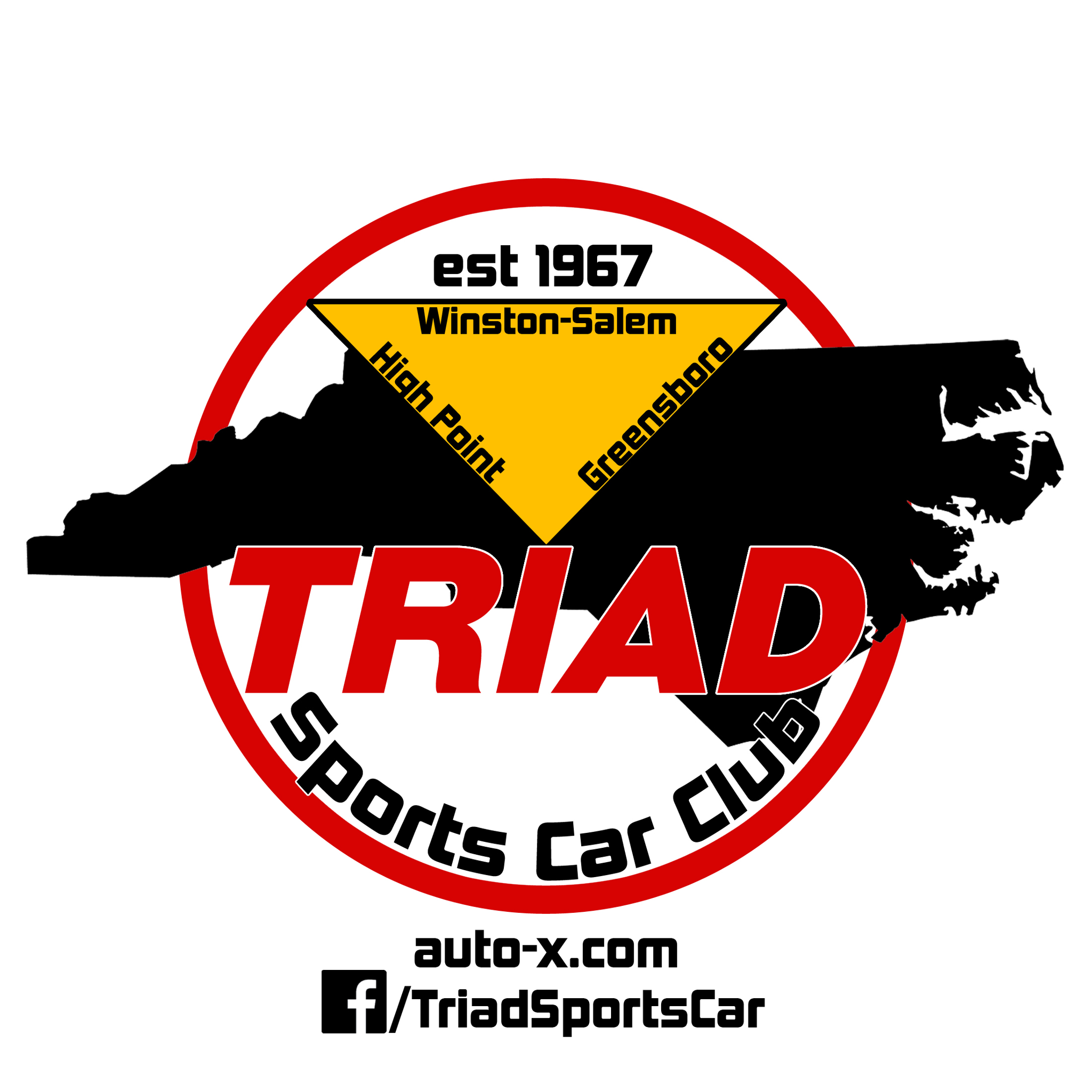 NO First Time Autocrossers - This event is not geared towards first time Autocrossers as we will not have any novice coordinators on hand and no instructor rides can be permitted, as all personnel attending will be driving the event. The points event the following day - (September 29th) is the droid you seek!
Triad Sports Car Club is Proud to Announce the Cross Trial Shootout, Saturday, September 28 at the Danville Airport, Danville, Va.  The Shootout will be similar to a ProSolo with a 32 car field.  It will consist of a Double Elimination Bracket in which pairs of cars will run on circular Double Cross style courses.  Each pairing will run a best 2 out of 3 runs, alternating lanes on the first 2 runs and the slower class or last winner having lane choice if a 3rd run is needed.  The winner advances in a winner's bracket and the loser falls into a last chance bracket. You must lose 2 pairings to be eliminated from the Shootout.  The Competitor hitting the most cones loses that round.  There are no time penalties for hitting ones as there will be no timers.  2 judges will judge the finish line and any finish too close to call will rerun that race.  Each Bracket will run until only 4 remain.  The 4 Last Chance Bracket Winners will each then challenge the 4 Winners Bracket Finalists until only 1 car is left.
Classes will be grouped into 8 sub-Classes based on the 2019 PAX each group will have its own Handicapped starting line.
The following groups are SAMPLES of starting line groups.
Group 1- All Mods, FSAE, KM
Group 2- XP, BP, DP, FP, SSM
Group 3- CP, EP, SM, ASP
Group 4- BSP, CSP, SMF, SS
Group 5- ESP, DSP, AS, BS, GP, CAM
Group 6- CS, FS, FSP, STR, STU
Group 7- ST, STS, STX, ES, DS, SSC
Group 8- GS, HS
This will be grassroots racing at its best, think Pinks Vs ProSolo.  This event will require prepayment to hold your registration. Since this is a special low entrant event, entry fees will be slightly higher to cover site rental and insurance costs.  A $35 entry fee will be required to hold your spot, member or non-member of TSCC.
We will have some form of Contingency pay out for the top 4 spots.
AGAIN, THIS EVENT HAS A CAP OF 32 REGISTRANTS.  YOU MUST PREREGISTER ONLINE TO SECURE A SPOT!

Schedule: 
Registration & Tech Opens: 8:00AM 
Registration closes at 9:00AM
Tech Closes Promptly at 9:00AM
First car off at 9:30AM

Entry Fee:  $35
On Site Registration is not available for this event due to 32 competitor limit.  Must preregister to secure a spot.
Ride Along Passenger Registration:  Ride along passengers  are not allowed for this event.
You can prepay online through the secure MotorsportReg website. Payment is deferred and accounts will not be charged until registration closes.  If you need to cancel, please do so as early as possible to open that spot up for another competitor due to the 32 person cap.
Event requirements

Registration & Tech Opens: 8:00AM 
Registration closes at 9:00AM
Tech Closes Promptly at 9:00AM
First car off at 9:30AM
Your car should be tech'ed BEFORE the drivers meeting. To pass tech, you must:
Clean out any loose items in the car (including the trunk): things like cell phones cables, garage door openers, loose change and such.
The battery has to be properly secured.
If your floor mats are not physically attached to carpet, they will have to be removed. We don't want the floor mat to bunch up under the brake or gas.
Hubcaps and center caps on wheels should be removed. If your hubcaps mount to the wheel and are held in place by the lug nuts, then they can stay on, otherwise they should be removed.
Have a SNELL approved helmet, 2000 or newer (M-rated or SA-rated). Don't worry, if you don't have one we have loaners available.
It is your responsibility to:
Check basic fluids such as oil, coolant, and brake.
Make sure you torque the lug nuts to manufacturer's recommended tightness.
Make sure you have no active leaks on the motor, transmission or diff. Oil on the track is a bad thing.
Check tire pressure. If you don't know what to set it to, a good starting point is typically 40 psi.
You WILL experience greater than normal tire wear. Your tires MUST be serviceable, meaning they have appropriate tread, no chords showing, etc.
Danville Airport
Danville, VA
More events from this organizer