Time Trial
PCA - Zone 8 - California Festival of Speed
Friday, Mar 29 — Sunday, Mar 31, 2019
Auto Club Speedway
,
Fontana

,

CA
Registration closed March 25, 2019 11:59 PM on March 25, 2019 11:59 PM PDT Registration ends March 25, 2019 11:59 PM on March 25, 2019 11:59 PM PDT Registration opens February 16, 2019 9:00 AM on February 16, 2019 9:00 AM PST Registration runs from February 16, 2019 9:00 AM to March 25, 2019 11:59 PM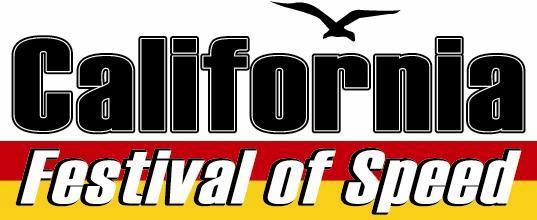 Porsche Club of America – Zone 8 welcomes you!
The 17th Annual California Festival of Speed comes to Auto Club Speedway March 29, 30 and 31, 2019  This registration site is for Time Trial registration only.  The Time Trial once again welcomes back POC participation for points alongside PCA, and features timed practice sessions on the roval all three days, with "qualifying-style" official timed runs on Sunday afternoon.  There is a single base price to drive in this three-day mega-event ($395, plus any other fees discussed below).  You may run one, two, or all three days for that price, so long as you attend the mandatory Drivers Meetings on the days you wish to drive.  There will be 3 Time Trial run groups, including a group with Expanded Passing on the entire course.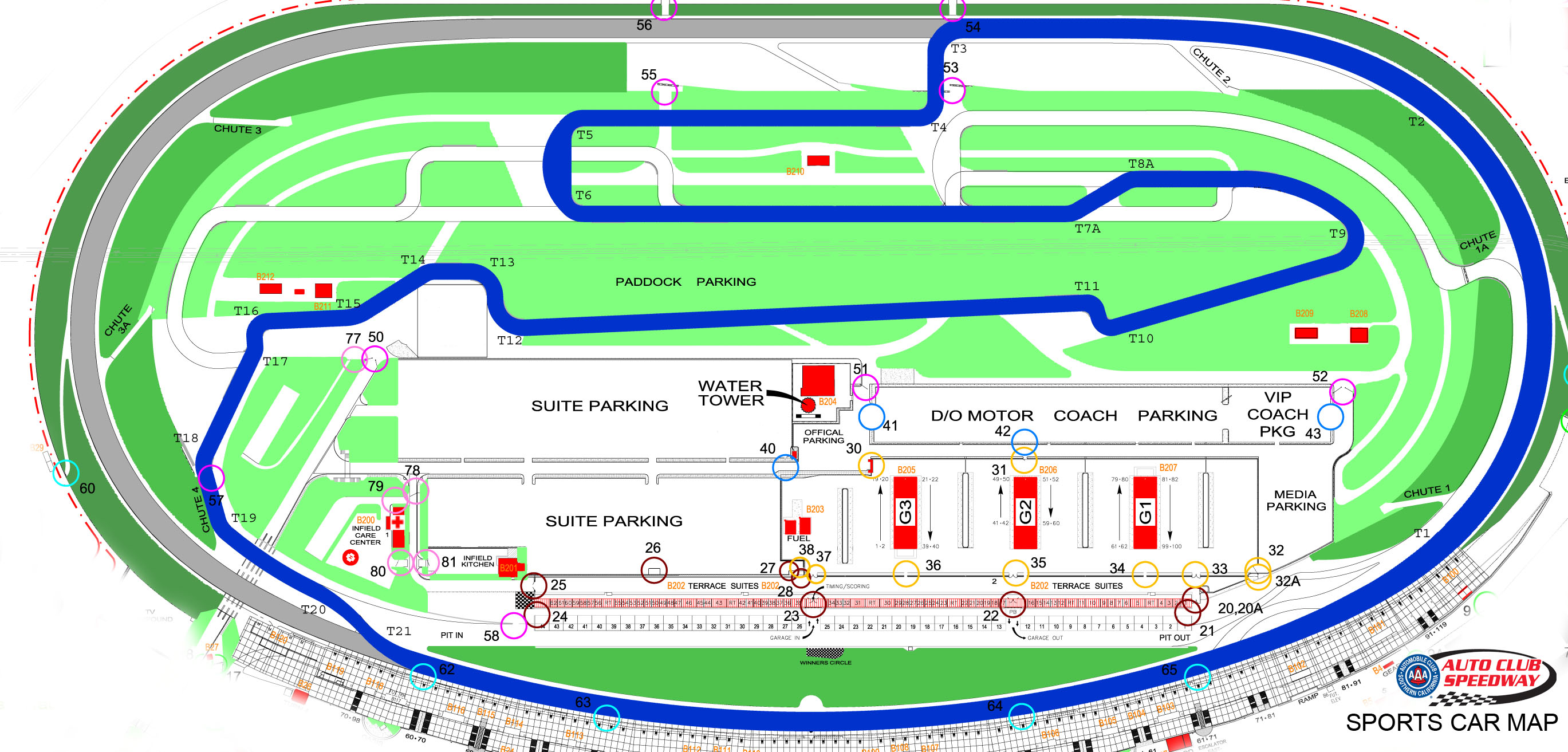 This event also features a Club Race.  Complete registration for the Club Race, including Time Trial Timed Runs (with no practice sessions) for Club Racers only, is at a different site:  http://www.ClubRegistration.net.  If you aren't sure of the difference between a Time Trial and a Club Race, please contact the Registrar prior to signing up so we can help you register for the proper event on the proper system.
Important information for signing-up (read and heed this carefully before registration opens if you really want to attend):
A $25 fee will be charged for any changes to car classification after registration. All Porsches MUST be classified on the Zone 8 website. Classifying a Porsche as a X car will result in your registration being put on hold until the classification is corrected and will result in the $25 fee. 
Due to very high expected demand, completing the online registration process DOES NOT mean you are Confirmed to attend the event

Sign-up correctly when registration first opens to maximize your chances of being Confirmed

To sign-up correctly, thoroughly read this information page and the next, follow all instructions (many of which need to be completed before registration opens), then carefully fill out the registration form on the third page once it becomes available

If you do not perform the steps that are required to be completed before you go on to register you will likely either not be able to complete registration before a sellout occurs or you will have an incomplete registration which will cause a loss of your registration priority based upon time of sign-up

You must monitor your e-mail regularly and be prepared to respond within 24 hours (8 hours the week of the event) to any inquiries you may receive or you will lose your priority

Plan to check your Dashboard on MotorsportReg about 3 weeks after registration opens to view your status

If you are Waitlisted, we do expect movement in the Waitlist as Confirmed participant cancellations occur
To register online for the Time Trial practice sessions and Timed Runs we require that you join our group here on MotorsportReg.com.  Regardless of which region of PCA you belong to or if you don't belong to PCA at all, you must join the PCA - Zone 8 CFOS group on this web site (note:  this just means adding PCA - Zone 8 CFOS to your list of Clubs on MotorsportReg; it does not make you a member of PCA).  This will be done as a step in the registration process.  Non-Porsches that meet our rules are welcome!!!

TIME TRIAL REGISTRATION PRIORITY:  Registrations are taken first-come, first-served WHEN COMPLETE (see next page for details, but please keep reading this page).  Students that require an Instructor may be Waitlisted until an Instructor becomes available for them.  Credentialed drivers that wish to have an Instructor assist them are prioritized only after all Students that require an Instructor are accommodated.  When you initially register your status will be New, which simply means you attempted to register, but you have not been accepted into the event.  It is your responsibility to check back within 3 weeks to determine your true status (e.g., Confirmed, Waitlisted, On Hold, etc.).  You may view your status by returning to MotorsportReg and checking your Dashboard.

PCA and POC competition points:  When registering, drivers will select whether they wish their participation and lap times to count towards the annual competitions for PCA, POC, or both (additional $50 fee for both).  POC drivers running a Porsche and wanting points only for POC must nevertheless classify their car on the PCA Zone 8 classification website and tech on the PCA form (see following page), but will be placed in PCA X Class for the event in order to steer clear of PCA competition classes.  These POC drivers will receive credit with POC in their appropriate POC class after the event concludes.

Physical Damage Insurance:  Insurance for your car is available for this event via Lockton Affinity, LLC, PCA's exclusively endorsed insurance provider.  Note that liability coverage is not included and Time Trial Timed Runs are optionally included for an additional charge.  Check the policy details before you purchase to ensure it provides the coverage you want.  This insurance is strictly optional.  For more info click here,

Event Hotel:  The event hotel this year is the Ontario Airport Hotel & Conference Center, 700 N Haven Blvd, Ontario, CA  91764, 909-980-0400 or click here.  The PCA Zone 8 Festival of Speed Rate (group code Porsche Club) is $109/night plus tax if booked prior to March 15.  Use the link above or call the hotel directly using the above number.  This rate is not available on ANY other website or via ANY other phone number other than what is shown immediately above; any travelnow.com, Expedia, etc. links that may appear to the right DO NOT offer these rates.

Camping at the Track:  You may camp at the track.  The cost is $120 for the weekend and covers 24 hour security/in-out privileges and restrooms with showers, as well as electrical and water hookups.  Check the camping option when you register.

Parking:  We are assigning parking for garages, big rig parking and large group (>5 cars) parking.  If you have a big rig or large group, let us know when you register.  Garage allocations will be made in April and the rental of a single bay for 1 car for the weekend is $175.  Garage availability will be first-come, first-served based upon the timestamp of all registrations for both the Time Trial and Club Race.  An appropriate adjustment will be made to fairly compensate for the fact that Club Race registration opens at a different time than Time Trial registration.

Fuel:  Various grades of fuel will be available at the track, some by advanced order.  Look for an e-mail regarding fuel after you've registered, sometime in late March.

Food:  The track's concession stands will be NOT open.  Instead, we will have a "food truck food court" throughout the weekend from morning until sometime after the track goes cold.

Drones:  Strictly prohibited.  Please leave them at home.

Lap Times and Event Info on your Mobile Phone:  You may sign-up for our mobile phone timing and notification system as part of your registration for this event.  For a Standard subscription (lap times for your car, notifications of postings for your run group, and important announcements), simply check the box that says you do not want a Custom subscription.  Even if you do not wish to take advantage of this service, you MUST have your mobile phone number on file with MotorsportReg in the Mobile/Cell field of your profile or your registration will not be processed.  Having your mobile number in any other field while leaving the Mobile/Cell field blank amounts to not having your mobile number in the system.  Again, your registration is not valid until this has been completed and others registering after you will be prioritized ahead of you.  To check or input this, sign in, then click the "My Account" tab, then click "My Profiles", click on your name, then click "Edit My Information".  Enter your mobile phone number into the field titled "Mobile/Cell" – even if you already have it in other fields – then click "Save My Information".

Shirts:  An event commemorative T-shirt as well as embroidered men's and women's Polo shirts are available for purchase ($5-$50) if ordered on or before February 28.

Payment:  You must use a credit card to pay and registration is exclusively online at this site.  VISA, MasterCard, AmEx or Discover only.  For complete event pricing details proceed with registration steps.  You will have a chance to confirm after you make your selections.  Note that late fees apply beginning March 18 and VERY significant last minute fees apply beginning March 22.  Cards charged once you have been accepted into the event and all of the items you have requested to purchase have been resolved.
Cancellation Fee:  There are potential fees associated with canceling after various dates.  Please see the full cancellation policy at the bottom of the next page.

If you have a question about this event, please contact the Registrar at:  TTRegistrar@CalFestival.org.