THSCC Rallycross Points #3 & #4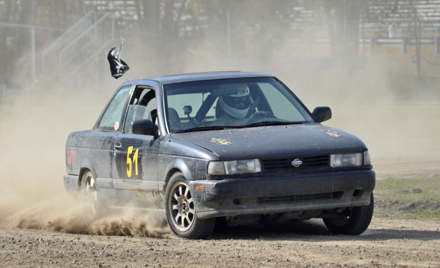 Tarheel Sports Car Club
Saturday, Jun 20 — Sunday, Jun 21, 2020
Louisburg NC Rallycross Site
,
Louisburg

,

NC
Information
The THSCC June Rallycross(s) for 2020 is at the Louisburg, NC site. Gates open at 8:00 AM for setup, course walking, tech inspection and visiting. The drivers meeting is at 9:30 AM with the first car off as soon as everyone is in place. Same schedule for both days.
If you have questions or are interested in helping setup the course, please contact us (rally@thscc.com).
For a map to the site please visit - https://goo.gl/maps/2AqPAsaRa4xdsY3Q6
Registration
Day 1: $40
Day 2: $40
Both Days: $70 - Save $10
Membership dues of $12/year are required to participate. You may add or renew your membership here:
https://www.motorsportreg.com/events/thscc-2020-membership-tarheel-sports-car-club-059703
Note: You may register at the event for an additional $5 fee.
We encourage you to prepay online through the secure MotorsportReg website. Payment is deferred and accounts will not be charged until registration closes, so if you register and find out that you can't make it please cancel your registration prior to registration closing and you will not get charged. If you prefer to register at the event, you will be charged the increased day-of registration fee.
If you would like to redeem an event voucher (i.e. Season Passes or Event Passes) please register normally online and then email the registrar rally@thscc.com and your registration will be modified accordingly.
Event Schedule - Both Days
| | |
| --- | --- |
| Gates Open | 8:00 AM |
| Tech Inspection | 8:00 - 9:30 AM |
| Registration Check-In | 9:00 - 9:30 AM |
| Drivers' Meeting | 9:30 AM |
| First Car Off | ASAP |
COVID 19 PROCEDURES:
All Participants & Staff must wear a cloth mouth and nose face covering or other non-venting PPE mask when in ALL public areas such as at drivers meetings, event check-in, tech inspection, vendor areas and food lines. Drivers do not need to wear a mask or face covering while in their vehicles.

-All participants shall practice good hygiene by washing hands or using hand sanitizer often, especially after touching frequently used items or surfaces, such as ink pens, doorknobs, fixtures, etc.

-All participants shall continue to maintain 6 feet social distancing. Face coverings are not a substitute for physical/social distancing.

-Outdoor meetings still require physical distancing, including at least 6-feet-radius spacing between non-cohabitating attendees, and continued use of face coverings. Indoor meetings are prohibited.

-Individuals vulnerable to COVID-19 (those greater than 74 years old, and those with serious underlying medical problems such as hypertension, diabetes, obesity, chronic lung disease and asthma, or immunocompromised state) should not participate in or attend events. Non-vulnerable participants should understand that there is a risk of bringing the virus home and should take extra caution to isolate from vulnerable individuals once back home.

-Participants who are sick or not feeling well should not go to the event, and if found sick at the event will be required to leave.

-In-car instruction is suspended until further notice.

-No Passengers allowed in any Participant Vehicles.

-Tech Inspection will be done with the participants staying in their vehicles and pulling up in line to avoid any gatherings at the tech area.

-Tech inspectors should wear cloth mouth and nose face covering or other non-venting PPE such as masks and latex gloves.

-Registration will be conducted utilizing the 6 feet social distancing standards.

-Registration Staff will wear cloth mouth and nose face covering or other non-venting PPE masks and gloves