Teen Car Control Clinic - May 19th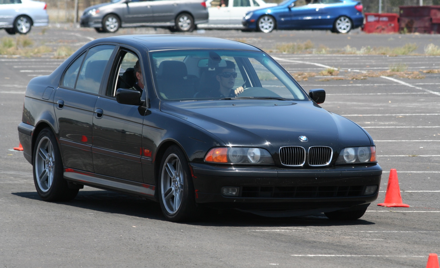 BMW CCA - Golden Gate Chapter - Car Control Clinic
Sunday, May 19, 2019
Marina Airport
,
Marina

,

CA
Registration closed May 17, 2019 5:00 PM on May 17, 2019 5:00 PM PDT Registration ends May 17, 2019 5:00 PM on May 17, 2019 5:00 PM PDT Registration opens February 1, 2019 12:00 PM on February 1, 2019 12:00 PM PST Registration runs from February 1, 2019 12:00 PM to May 17, 2019 5:00 PM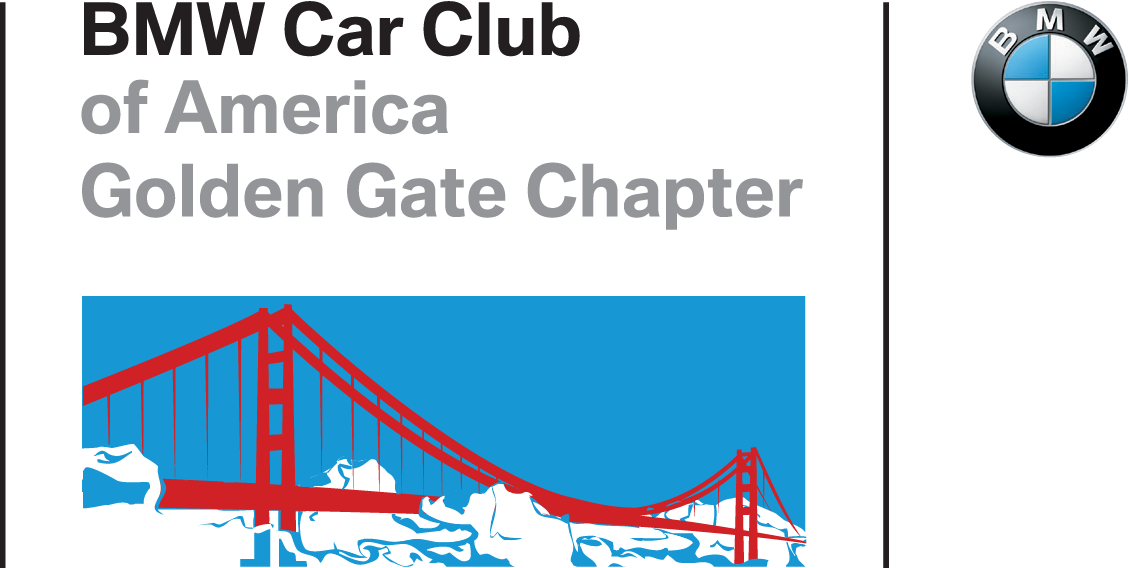 The Golden Gate Chapter (GGC) of the BMW Car Club of America (BMW CCA) is pleased to announce a free car control clinic for teen drivers. Licensed drivers ages 16 to 21 are eligible. This all-day clinic will be held at the Marina Airport in Marina, CA on Sunday, May 19th, 2019.
If the event is sold out when you register, please go ahead and sign up anyway. You will be placed on the waiting list automatically. We have set the initial student limit very conservatively, but will accommodate additional students in order of registration as more spaces open up due to cancellation or other reasons. Thanks for your understanding.
Before registering, please read the entire Student Packet  for important information and the required forms for the day of the clinic. Please also see the FAQs. The Teen Car Control Clinic is similar to our regular car control clinics, but oriented specifically towards teen drivers and safety. More information about our regular car control clinics can be found at the Car Control Clinic Overview.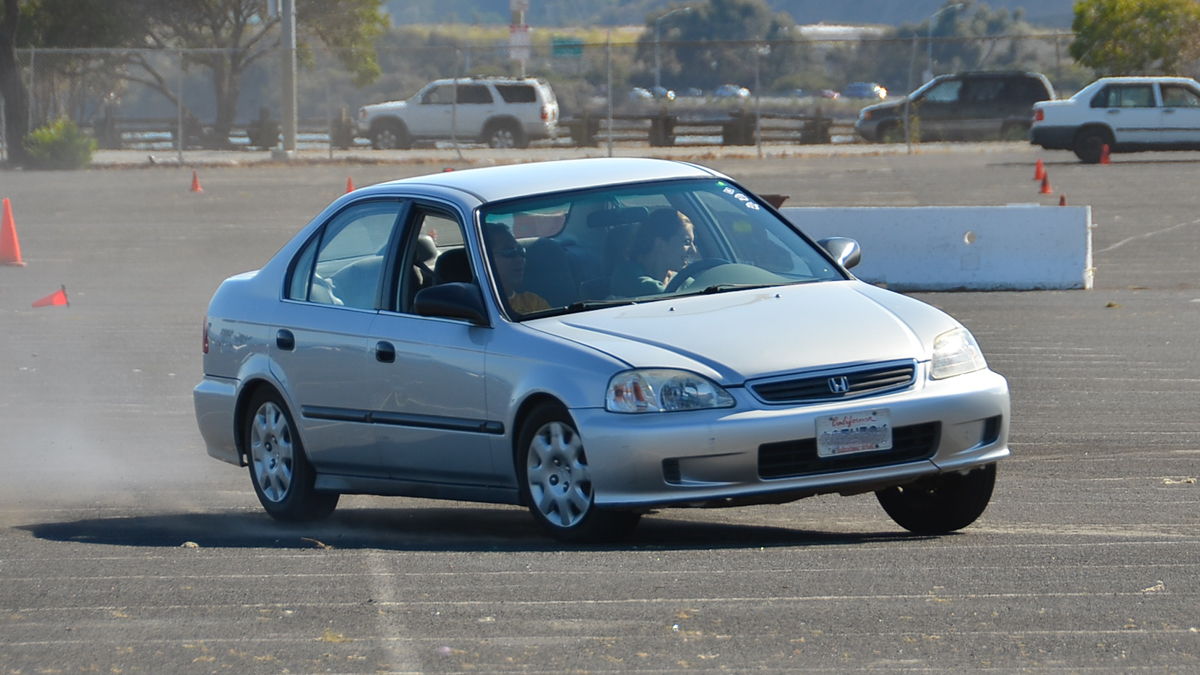 Traditional driver's ed classes for teenage and beginning drivers typically focus on driving regulations and some basic practices—primarily, the rules of driving. Our car control clinics are designed to teach skills to drivers.
For example, our material covers how to swerve around an obstacle, how to stay in control during a panic braking stop, how to improve the use vision for better anticipation. These skills are especially important for teen drivers to learn, given their limited experience behind the wheel—and can be life-saving knowledge. What could be more important than giving a teenage driver the knowledge and skills to be a better, safer driver?
Using their own cars, students will learn the hands-on physics of car control, pushing the limits of tire adhesion in a safe, controlled situation. A trained driving instructor accompanies each student to provide immediate feedback while students maneuver their cars through exercises laid out with orange rubber cones in a closed parking lot. ­ Exercises are designed to be fun, safe, challenging, and educational—and each exercise teaches specific skills.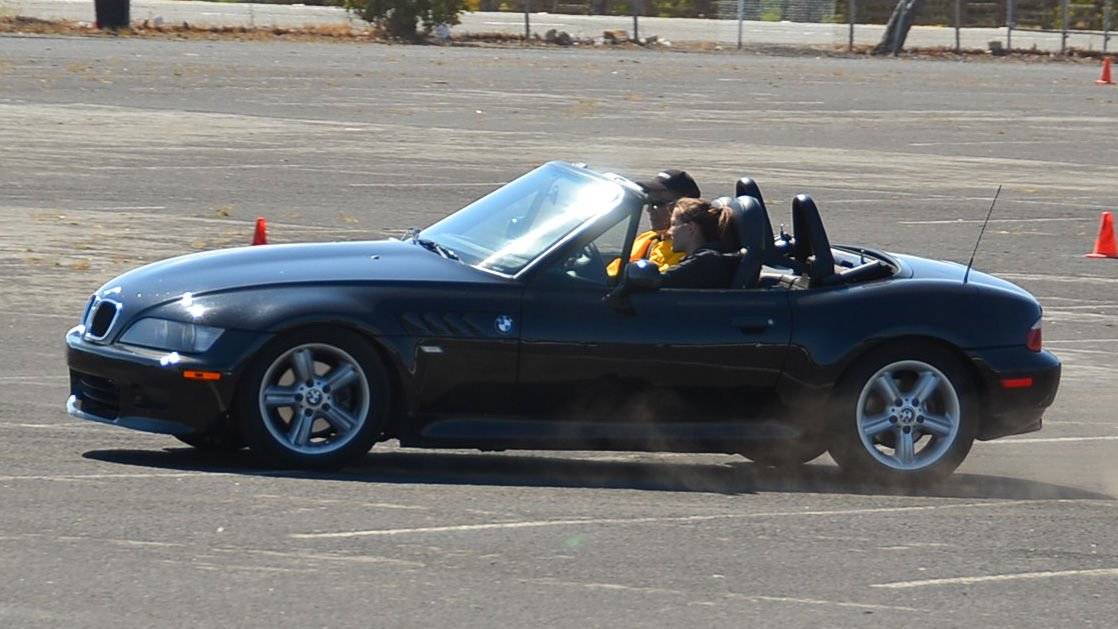 All you need to attend is a valid driver's license. You will also need to complete a Minor Waiver if you are under 18. Two-driver cars are allowed (two separately-registered drivers sharing one car).
Helmets are not required for the clinic. If you wish to wear a helmet, it must meet the club's helmet standards and must be inspected at check-in.
The May 19th, 2019 Teen Car Control Clinic will be held at the Marina Airport in Marina, CA. Check-in for registered students opens at 8:00am. The event concludes at 5:30pm.
• Registration is ONLY open to drivers aged 16 to 21
• All registrants must have a valid driver's license on the day of the clinic. Sorry, no learner's permits.
• Registrants under the age of 18 MUST bring a completed minor waiver (or have a parent or guardian present to sign a waiver at the event).
• Up to two registrants may share the same car (same driving time as separate cars).
• No minivans, SUVs, or SAVs allowed (due to their high center of gravity).
• Lunch will be provided for students. Additional lunches for parents and other guests may be purchased for $7 each.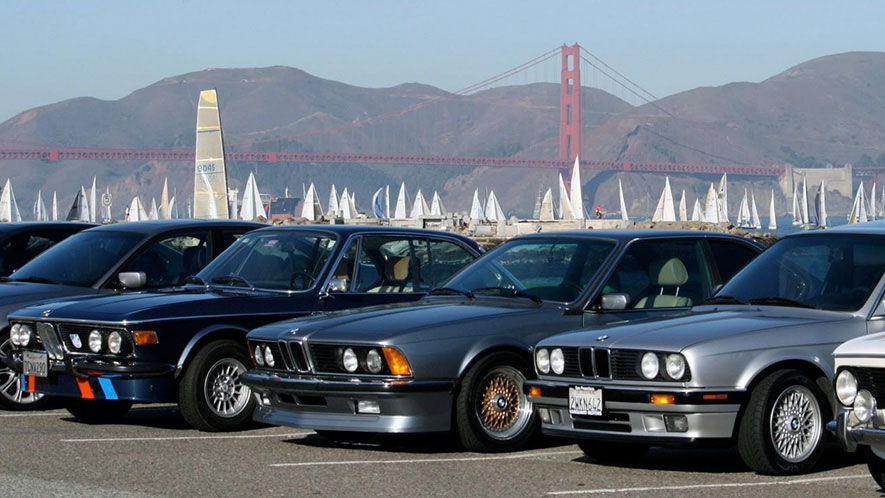 The BMW Car Club of America is a non-profit, volunteer based organization, comprised of car enthusiasts who enjoy the BMW marque. The club is not part of the BMW corporate structure, and ownership of a BMW is not required to be a member of the club.
The Golden Gate Chapter of the BMW CCA is based in the San Francisco Bay Area, and is one of the largest chapters in the United States, with over 4000 members. The clinic programs are conducted entirely by volunteers who simply enjoy teaching better driving skills to other people. More information about BMW CCA and the Golden Gate Chapter can be found at www.bmwcca.org and www.ggcbmwcca.org, respectively.
Our clinics are open to anyone wanting to learn more about enhancing their driving skills and understanding the capabilities of their cars. This program is structured for drivers without any formal performance driving experience. Our goal is to prepare you with a fundamental foundation of skills from which you can further develop your driving abilities. Each participant receives personalized instruction provided by experienced volunteer club Instructors. The level of instruction is tailored to fit the needs of each individual student.

If you have further questions please contact us at carcontrol@ggcbmwcca.org.