Summit Point Trackcross Series - Rounds 1 & 2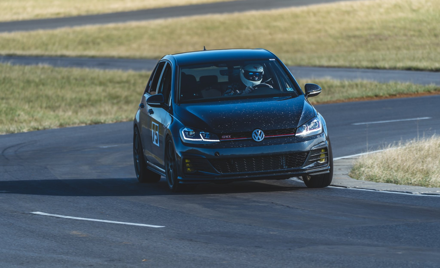 Get Fast Events
Sunday, June 21, 2020
Summit Point Raceway - Jefferson
,
Summit Point

,

WV
Registration closed June 8, 2020 5:00 PM on June 8, 2020 5:00 PM EDT Registration ends June 8, 2020 5:00 PM on June 8, 2020 5:00 PM EDT Registration opens January 15, 2020 12:00 AM on January 15, 2020 12:00 AM EST Registration runs from January 15, 2020 12:00 AM to June 8, 2020 5:00 PM
6/8 UPDATE - the driver details email was sent out the other day, click here to read it. Registration is now full and closed, waiting list is now full and closed. 
 
5/28 UPDATE - regular registration is now full and closed, but waiting list registration is open. Big thanks to everyone who signed up early!
5/27 UPDATE - it looks like we're tentatively good to run as originally planned instead of as two half-day events for fewer cars. So all waiting list entries have been converted to regular entries and we have re-opened regular registration.
5/25 UPDATE - there are only 6 or 7 spots left on the waiting list. It's sounding more likely that the 25-person limit may be lifted by our event (still almost 4 weeks out) so please sign up if you want to participate!
5/18 UPDATE - We are now on Waiting List status for entries 51 through 70. Hopefully this is just a formality and we will be fine to run 70+ cars as usual, but if not, these waiting list entries will be applied to the next event currently scheduled for July 26 on JC.
5/13 UPDATE - REVISED PLAN FOR JUNE 21: Due to continued COVID-19 regulations about the size of gatherings, it is unfortunately possible that this may now be two separate half-day events for 25 cars each. Drivers would still get the same amount of track time, but would be on site for fewer hours. Our revised schedule would look something like:
7:00a – Registration/tech open for Heat A (the first 25 entries)
7:45a – Heat A drivers meeting/novice classroom
8:30a – Heat A on course 1
est 10:00a – Heat A on course 2
est 11:30a - Heat A done & packing up
12:15p - Paddock must be empty / open the gate for Heat B
1:00p – Registration/tech open for Heat B (the other 25 entries)
1:45p - Heat B drivers meeting/novice classroom
2:30p – Heat B on course 1
est 4:00p – Heat B on course 2
est 5:30p - Heat B done & packing up
As a result of this unfortunate possibility we are going to shut down regular registration at 50 entries and go to waiting list. Please note that waiting list spots are not guaranteed an entry unless restrictions are lifted by June 21, otherwise waiting list entries will be applied to the next event on July 26. We are currently at 38 entries so... LAST CALL! Sign up below. Thanks as always for your understanding in this complicated time.
5/6/20 UPDATE - this event has been moved to Sunday June 21st on the Jefferson Circuit!
5/2/20 UPDATE - NEW summary of event procedural changes due to COVID-19: click here
5/1/20 UPDATE - This Trackcross has not yet officially been postponed because Summit Point is still tentatively planning to reopen beforehand. We will update next week and/or when we know more. Thanks very much for your patience. Also please see https://www.youtube.com/watch?v=MM18ofT7K-E for our 4/1 video message.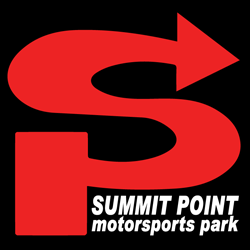 Don't miss the third annual
Summit Point Trackcross Series
for Spring/Summer 2020!
We are happy to bring back our warm weather series using various parts of racetrack at Summit Point Motorsports Park for the 3rd time! Each date will be two half-day higher speed autocrosses without cones on different courses for two heats each. There are no work assignments (unless you choose that option for a discount) and registration will be limited so everyone gets plenty of runs. The wet skidpad may be open, touring laps during lunch may be available, and we will have a championship series with winners at the end! 
Most street or race cars are welcome but must pass a safety tech inspection (click here for the form.) Car classing is basic: Street or Competition (based on tires and modifications), FWD or RWD or AWD, under 2.5L NA or over 2.5L/all FI. Or Novice class of course - these events are great for first timers. There is no cheaper or easier way to run for times on a real road course!
PRESENTED BY




TENTATIVE SCHEDULE (JC)
7:00a – registration & tech open
8:00a – drivers meeting/novice classroom
9:00a – heat A on course 1
est 10:30a – heat B on course 1
12:00p – lunch/touring laps
1:00p – heat C on course 2 (heat A drivers again)
est 2:30p – heat D on course 2 (heat B drivers again)
MORE INFO
Please see http://www.getfastevents.com/summit-trackcross and contact Jon Felton with questions.
*UPDATED* Trackcross Frequently Asked Questions - click here