Steel Cities - Test & Tune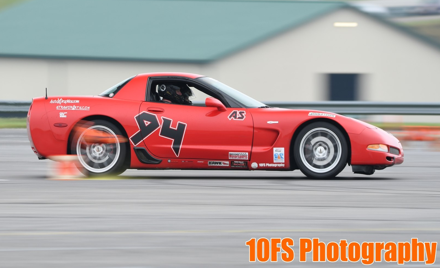 SCCA - Steel Cities Region - Solo
Sunday, March 15, 2020
Pittsburgh International Race Compl
,
Wampum

,

PA
Registration closed March 14, 2020 11:59 PM on March 14, 2020 11:59 PM EDT Registration ends March 14, 2020 11:59 PM on March 14, 2020 11:59 PM EDT Registration opens February 6, 2020 12:00 AM on February 6, 2020 12:00 AM EST Registration runs from February 6, 2020 12:00 AM to March 14, 2020 11:59 PM
A Special Note Regarding the event
Hi Folks!
To begin, as of this exact moment (3/12/2020 at 4:36 pm), we are still going to proceed with the Test & Tune.  However, if there is a strong enough indication that the event should not be held, then you will be notified.  This decision will be made sometime before noon on Friday.
Unfortunately, we will not be offering loaner helmets at this event.  If you cannot acquire your own helmet prior to the event, then you will be offered a refund, no questions asked.
We're also going to ask you to use common sense.  If you are not feeling well, please stay home.  We will refund your entry fee no questions asked.  As long as you inform us that you are not attending, I can provide that for you.
If there are enough of you that feel that we should not have the event, then we will not hold the event.  I know this might be a disappointing outcome to some, but it's a very long autocross season.  There are still 10 events on the calendar at Steel Cities plus numerous other opportunities to have fun with cars in the surrounding regions and clubs.
If you have any questions, comments, concerns, or cancellations, feel free to e-mail me here: Jakebonz@gmail.com and I'll do my very best to answer them.
Wash your hands, cover your mouth when you cough / sneeze, and quit hoarding toilet paper.
Thanks!
Dan Sabol
Steel Cities Solo Chair
 
Solo (Autocross) is the most accessible motorsport around!  All you need is a driver's license and a car.  Push you and your car to the limit with no more risk than you having driving on a public road!
This will be a special Test & Tune event designed to get you and your car ready for the 2020 season.  The event will be capped at 50 drivers.  The cap is in place to get you as many runs as possible during the event.
Also, unlike our regular events during the season, this will be pre-registration only!  There will be no walk-ups taken during the event.  You must register online prior to the start of the event.
On-Line Registration Fee:
SCCA Member - $45       
Non-SCCA Member - $60
How the event will run
Since this is a Test & Tune, there will be no formal work assignments.  Instead, we will run it like a Test & Tune event at a Champ Tour.  Each participant will be expected to sign up for a time slot to go work the course.  We won't have many workers out on course at once, so we don't expect you to reset any downed cones before the next driver, but we do expect you to try to be prompt about it.  Also, drivers, keep that in mind and be patient with a limited work staff.  Besides, while this isn't the attitude to take at a regular event, the fewer cones that are hit during the day tends to mean the more runs you'll likely get.
Event Schedule (Note: This could change depending on the weather.  We may move to a later start if it looks as if it will be warmer later)
8:30-9:30 – Tech & Waivers
9:45 – On-Site Driver's Meeting
10:00 – First Car Off
Don't forget to do your Virtual Drivers Meeting before the event! Go to http://stcsolo.com/virtual-drivers-meeting/ to read and allow our events to continue running safely and smoothly.
If you're under 18 you'll need both parents permission and a completed Minor Waiver to compete.  See http://stcsolo.com/ for more info.