Stacked On Track - Season Opener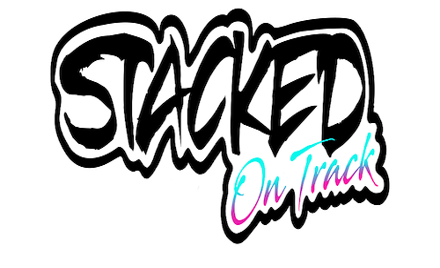 Stacked
Saturday, March 21, 2020
Lime Rock Park
,
Lakeville

,

CT
Stacked On Track - Season Opener! HPDE at Lime Rock Park - Saturday, March 21st - Main Track (see the course outline below). Each group will have a driver cap of 20 with 20 minutes per session (80 – 100 minutes total of track time depending on when it gets dark). Giving you a ton of seat time. Check our website for details.
Event Information 
When: Saturday, March 21st (Main Track) with driving starting at 9 am. The sessions are separated by driver skill and there will be a lead and support instructors on site to work with drivers.
Noise Limit: 
This is a muffled event with a decibel limit of 90 or below. All cars driving this event must be muffled. This noise limit is strictly enforced by the track. 
Which Course(s) Will Be Used: 
A 1.5 mile course utilizing Lime Rock Park's main course. See course image below for course layout/details. You can also see a video of the course being driven on Lime Rock Park's Website by following this link: https://limerock.com/track-map
Driver Cap: 
This event will be capped at 20 drivers in each group with three total groups.  
Driver Groups: HPDE will be split into three groups. 
Beginner:
New to HPDE drivers will start in this group. There will be a highly experienced lead instructor on-site that will work with you and teach you the in's and out's of HPDE including line, speed, how to approach a turn, what gear you should be in, proper way to brake, etc. Passing is very limited in the beginner sessions.
Intermediate:
Drivers in the intermediate group will drive without instructors.  Passing is limited and should be done in the specified zones and "point by's" in this group are required. It is the passing driver's responsibility to make sure all passes are executed in a safe and controlled manner. 
Advanced:
This class is for the most experienced HPDE drivers. There are no passing restrictions, however, passing still needs to be approached with extreme caution and proper track etiquette - "point by's" are required. It is the passing driver's responsibility to make sure all passes are executed in a safe and controlled manner. This event is not a race - leave a clear passing lane and do not force a pass to be made late. This is the highest level of driving in HPDE offered by Stacked On Track and all drivers should be highly experienced and have a great knowledge of high performance driving.
Event Times: 
All event times will be sent to event participants the week of the event. Anticipate a 6 A.M. load in time, 9 A.M. go live time and a 5 - 6 P.M. end time depending on sun down. 
Gates Open: 6:00 am
HPDE Tech: 6:15-8:00 am HPDE Pits 
HPDE All Groups Drivers Meeting: 8:10 am HPDE Pits 
Classroom Session 1: Beginner and Intermediate Drivers: 8:30am – 8:50am 
Session 1: 
Intermediate Drivers: 9:00 - 9:20
Beginner Drivers: 9:20 - 9:40
Advanced Drivers: 9:40 - 10:00
Classroom Session 2: Beginner and Intermediate Drivers: 10:00am – 10:40am  
Session 2: 
Intermediate Drivers: 11:00 - 11:20
Beginner Drivers: 11:20 - 11:40
Advanced Drivers: 11:40 - 12:00
Classroom Session 3: Beginner and Intermediate Drivers: 12:00am – 12:30am  
Session 3: 
Intermediate Drivers: 1:00 -1:20
Beginner Drivers: 1:20 - 1:40
Advanced Drivers: 1:40 - 2:00
Session 4: 
Intermediate Drivers: 3:00 - 3:20 
Beginner Drivers: 3:20 - 3:40 
Advanced Drivers: 3:40 - 4:00
Event/Track Etiquette:
This is outlined in the 2020 Stacked on Track Rulebook located here. Please familiarize yourself with the rulebook and be prepared for this weekend. Stacked On Track and Lime Rock Park staff will have a zero tolerance policy for participants who break the rules and disrespect the venue. 
Arrival and Drivers Meetings:
There will be a drivers meeting before going live each day. Arrival, load in, pit and driver meeting times will be emailed out to all participants before the event. 
**PLEASE NOTE: ALL DRIVERS ARE REQUIRED TO MAKE THE DRIVERS MEETING EACH DAY OF THIS EVENT**