Sponsorship 101 with Brian Bonner Webinar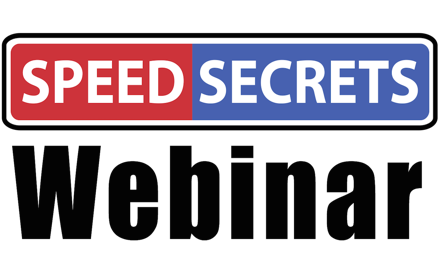 Speed Secrets
Tuesday, August 20, 2019
Registration closed August 19, 2019 11:15 AM on August 19, 2019 11:15 AM PDT Registration ends August 19, 2019 11:15 AM on August 19, 2019 11:15 AM PDT Registration opens July 29, 2019 12:00 AM on July 29, 2019 12:00 AM PDT Registration runs from July 29, 2019 12:00 AM to August 19, 2019 11:15 AM
Now is the time! The best time of the year to pitch sponsors is right now; it's when most companies are planning and budgeting for next year.
In the Sponsorship 101 webinar, Brian Bonner will share with you how he's helped dozens and dozens of drivers and teams - from amateur to high-level professional - identify, sell, and service sponsors. Brian has worked with teams and drivers in NASCAR, Indy Car, and IMSA, as well as club racing. And most importantly, he's been there and done that himself, as he worked his way up to racing in Indy car and IMSA, funded entirely by sponsors.
I can't wait to co-host this webinar with Brian on Tuesday, August 20th. Hey, I might even throw in a few of my own experiences of making it to pro racing through the support of sponsors. As usual, there will be a formal presentation of information, followed by a casual Q&A session. And yes, if you register but can't be on the webinar when we do it live, you get the full recording and the supporting content resources the day after. Believe me, Brian knows his stuff, so don't miss out!
Again, the webinar is on Tuesday, August 20th (or available to you any time - if you register before the deadline) - it's just $89.
Specifically, you'll learn how to:
Present yourself or your team to sponsors in the best way possible
Maximize or improve your value proposition to sponsors
Evaluate and value your sponsorship offerings
Identify relevant sponsorship prospects
Contact your prospects in an engaging way
Structure and write a proposal
Negotiate a sponsorship
Write a sponsorship agreement
Maintain and grow a sponsorship
To learn more and register before the deadline, go to SpeedSecrets.com/Sponsorship101. Brian and I look forward to sharing what we've learned with you - either live or by registering to get the recording and content the next day. 
Keep learning and having fun!
Ross