Sat, Jan 22, 2022
South Jersey Region SCCA Awards Banquet
NJMP
About this event
South Jersey Region SCCA
Awards Banquet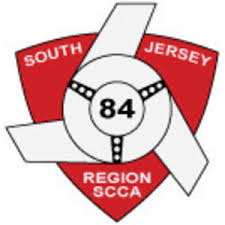 Location: Officer's Club at New Jersey Motorsports Park, Thunderbolt Track
Date: January 22, 2022
Time: 6:00 p.m. to 10:00 p.m.
Cost: $50.00 per person
The suites located on the Thunderbolt Track will be available for overnight stays at New Jersey Motorsports Park at a reduced rate of $90 for the night (regular price $149). Please click
here
to use the online booking system - scroll down to the 'Book Your VIP Suite', set arrival for 1/22/2022 and departure for 1/23/2022, select Room Type of 'Hotel Rooms' from the pull down, and click on Check Availability to see available rooms and complete your reservation.
Event requirements
Menu
Butlered Hors d'oeuvrs
Shrimp Risotto Bites
Italian Sausage Bites
Pork Potstickers
Cajun Tenderloin Crostinis
Spinach Stuffed Mushrooms
Mini Crab Bites
Soup and Salad
Chicken Corn Chowder
Caesar Salad
Italian Pasta Salad
Dinner and Desert Buffet
Pasta Caprese with Chicken, Tomatoes, Basil and Mozarella
Slow Roasted Pork Loin with a Roasted Garlic and Rosemary Demi Glace
Filet of Flounder Francasie with Lemons, Capers, and White Wine Sauce
Herb Roasted Potatoes
Rice Pilaf
Green Beans
Dinner Rolls
Warm Apple Cobbler
Coffee, Tea, and Iced Tea Service
Open bar for wine, beer and soda - Cash Bar for Liquor
SCCA - South Jersey Region (SJR) - Club Racing
More events from this organizer