About this event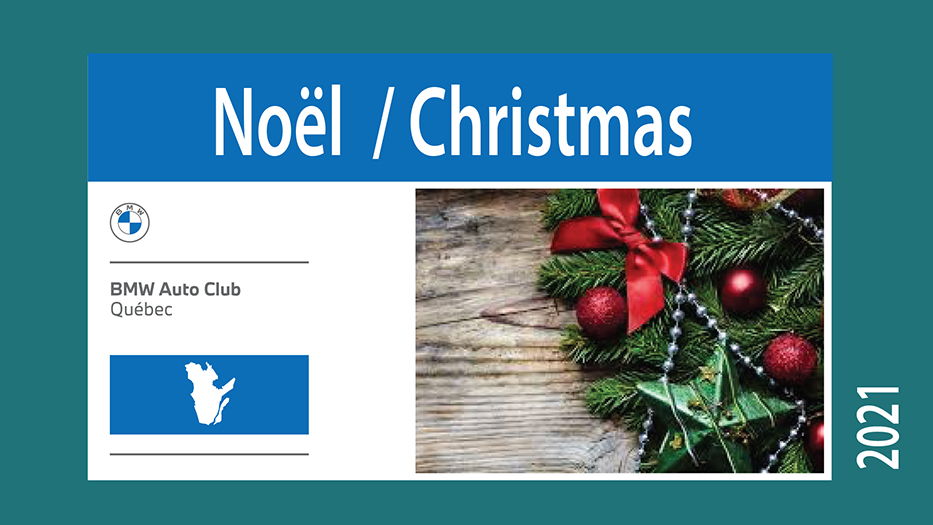 Noël / Christmas
HO HO HO Oyez !!!
Voici revenu le temps de se revoir en décembre. Après une fin de saison de piste terminée 2 mois auparavant et une dernière balade en septembre, notre souper de Noël sera l'occasion parfaite de ''couper'' l'hiver en deux avant de se revoir au printemps.
Samedi 4 décembre, 2021 à 18:00.

Où :
Brasserie les 3 brasseurs
46-A boul. Brunswick, Pointe-Claire H9B 2L3

Coût :
Une table d'hôte nous sera offerte à un prix approxif de 40$ incluant les taxes et pourboires
3 choix de plats prévus
Alcool/breuvages non-inclus mais votre Club offre une bouteille de vin par 6 personnes.

Accès :
Très facile via la 40 sortie des Sources
Grand stationnement pour votre voiture … ou vos rennes.
HO HO HO !!!
The last club get-together for the 2021 season is coming soon this December. After a successful track season and a beautiful road trip in September, our Christmas dinner offers the perfect occasion to "cut" winter in two before we meet again next spring.
Saturday December 4, 2021 at 6:00 PM.

Where :
Brasserie les 3 brasseurs
46-A boul. Brunswick, Pointe-Claire H9B 2L3

Cost :
You will have the choice of one of three table d'hôte menus for 40$ (est.) per person (including tax and tip).
The club will be providing a bottle of wine per 6 guests. Additional wine, beer or alcohol will naturally be available at your own expense.

Access:
Very easy via the 40 exit des Sources
Ample parking for your car… or your reindeer.
It's sure to be a festive occasion shared among friends! Why not join us?
Event requirements
L'invitation est familiale comme d'habitude et s'adresse aux membres.
La salle retenue par le Club peut contenir jusqu'à 70 personnes, nous vous invitons donc à réserver le plus tôt possible mais nous devons cependant réserver une place d'office au Père Noël car, parait-il, il sera là pour la généreuse distribution de cadeaux réservée à ceux qui ont été sages!
Après négociation avec lui, il ne se contentera pas de 2 biscuits avec un verre de lait!
The invitation is family-friendly as usual and is open to members.
The room chosen by the Club can hold up to 70 people, so we invite you to book as soon as possible but we must however reserve a seat for Santa Claus because, it seems, he will be there for the generous distribution. of gifts reserved for those who have been wise!
After negotiating with him, he will not be satisfied with 2 cookies with a glass of milk!
3 Brasseurs Pointe-Claire
Pointe-Claire, Québec
More events from this organizer