Solo Championship Event #4 (Tri-Pod Challenge)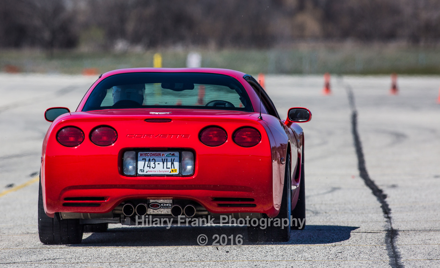 SCCA - Milwaukee Region - Autocross
Saturday, August 19, 2017
Miller Park - Yount Lot
,
Milwaukee

,

WI
Registration closed August 19, 2017 8:15 AM on August 19, 2017 8:15 AM CDT Registration ends August 19, 2017 8:15 AM on August 19, 2017 8:15 AM CDT Registration opens July 25, 2017 12:00 PM on July 25, 2017 12:00 PM CDT Registration runs from July 25, 2017 12:00 PM to August 19, 2017 8:15 AM

Season Sponsor:

Tri-Pod Challenge - Day 1
Day 1 of the 9th Annual Tri-Pod Challenge which pits Wisconsin vs Minnesota vs Illinois (and now maybe Iowa and Michigan).  Each drivers claims a home region/state, then each position fill in the top 20 on index get a point with the top driver on index receiving a bonus point.  We combine points from the two days for the to determine a winner.  The top driver from the winning region/state gets to take the traveling trophy (Helga) home and add something to it for the following year.
The tiebreaker will be the region/state with top index time on Day 2.  If the tying region/states did not take the top index time on Day 2, it will defer to top index on Day 1, then it will defer to the highest placing position on index on Day 2.
Racers Fuel The Cure
The Tri-Pod Challenge is a charitable event, this year we will be racing to support the work of the Juvenile Diabetes Research Foundation. A portion of proceeds will go to the JDRF, we will present our check to the JDRF at the annual Racers Fuel The Cure third party benefit which will take place Februaury 10th 2018. You can learn more about JDRF at their website  https://www.jdrf.org/ and you can learn more about Racers Fuel The Cure at their Facebook page https://www.facebook.com/Racers-Fuel-The-Cure-557153517633195/.
Schedule:
7:00 - 8:00am     Registration
7:15 - 8:15am     Tech Inspection
7:45 - 9:00am     Course Walking
8:40am              Novice Course Walk
9:00am              Drivers Meeting & 1st Heat Worker Check-in
9:15am              First Car Off
11:30am             Cousins Subs Onsite (purchased separately)
5:30pm              Dinner (provided by Main Moon)
There will be a hard registration cut off at 8:00am on the day of the event. Please be prompt! Showing up after that won't allow you time to walk the course. Drivers not familiar with the course often get lost and slow the event down which isn't fair to others.

Entry Fees:
$33 for Annual SCCA member Early Registration (closes two days before event at midnight)
$38 for Annual SCCA member Late registration
$48 for Non-member Registration (included Weekend Membership)
Are you new?  During this registration you'll be asked for a car class. Don't worry, we have a couple worksheets to help you determine your car class, reviewing these will help you class your car.  We offer a Novice Class for entrants in their first year,  while registering place Novice (N) in the "Class" field, then the base class in the "PAX" field, and a number.  If you still do not know what class your car is supposed to be in, then select "I Don't Know" in the class list and we will help you in registration.
Tentative Run/Work Order:
Running Heats 1 and 3 ---- Working Heats 2 and/or 4:
Pro, T, STF, STS, STX, STR, STU, CAM-T, CAM-C, CAM-S, HCS, HCR (including Ladies versions of these classes).
Running Heats 2 and 4 ---- Working Heats 1 and/or 3:
SS, AS, BS, CS, DS, ES, FS, GS, HS, SSR, SM, SMF, SSM, ASP, BSP, CSP, DSP, ESP, FSP, CP, DP, EP, FP, XP, AM, BM, CM, DM, FM, JA, JB, JC, KM (including Ladies versions of these classes).
Note: Novice Class drivers run with their standard class (ie. N-STX would run & work with STX).  Also, Run/Work order is subject to change, in order to balance the heats.  Large classes will not normally be moved.  Any changes to the Run/Work Order will be announced the day of the event.