SKID PAD SESSIONS 2020 #2 - 04/04/20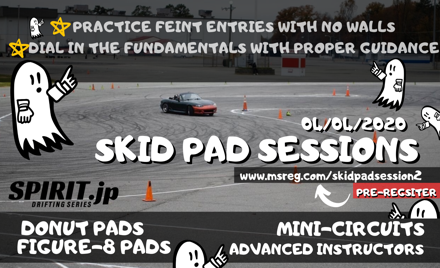 SPIRIT.jp Drift Series
Saturday, April 4, 2020
Richmond Raceway
,
Richmond

,

VA
Drifting was born in the mountains of Japan where skill and style were blended into an aggressive show of speed and car control.
Our goal is to establish a foundation where drivers can push themselves and their machines to the level of some of the most skilled and dedicated drivers in the world.
Drivers will hone in their skills while having an instructor guide them through basic Drift Training. 
6 skid pads, 1 on 1 instruction and classroom sessions will help YOU learn to DRIFT! 
This event will utilize our SKID PADS ONLY. The full circuit will not be available as it is during Novice Clinics, Practice Days and Night Touge's.