About this event
 Save 10% if you drive a MAZDA!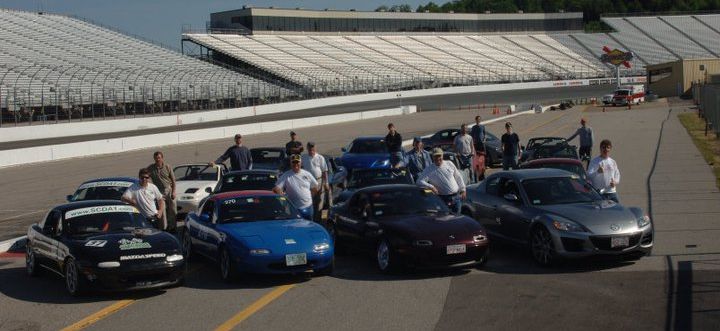 The Sports Car Driving Association, LLC is pleased to host the first of  two events at the New Hampshire Motor Speedway (NHMS) in 2017.   This May 5th event is the first and the final event to NHMS in 2017 will be on August 7th! NHMS is located in Loudon, New Hampshire, about an hour north of Boston. This unique facility is a 1.6 mile road course that utilizes both permanent road course, as well as Nextel Cup Oval sections. Furthermore, there are some dramatic elevation changes that keep drivers of all ability levels on their toes. The facilities at NHMS are first rate, and the track surface is smooth as glass.
The SCDA will provide four on track drive sessions per day, one on one In Car Instruction and Classroom Instruction is also included as part of the SCDA program! In an effort to provide maximum levels of safety, quality, and fun at our events, the SCDA will provide trained and certified SCCA flaggers at the corner stations.  This ensures that our drivers can focus on one thing- improving their driving skills.
For New Hampshire Motor Speedway area hotel suggestions, you may try:
Red Roof Inn    Loudon, 10 minutes from the track     603-225-8399
Fairfield Inn       Concord, 20 minutes from the track     603-224-4011
Comfort Inn       Concord, 20 minutes from the track     603-226-4100
Hampton Inn     Concord, 20 minutes from the track     603-224-5322
A few more NHMS Reminders:
Food will be available on site at the Checkered Flag Restaurant.  www.tracktimephotos.com will be at this event, taking pictures of you and your car!
A limited number of garage bays will be available at NHMS. Garage bay stickers will be available for purchase at SCDA Registration or Online. Garage bays are first come first served, two cars per bay. Garage bay stickers are $50 per car. We look forward to having you drive with us at NHMS!
Arrive and Drive Spec Miatas are currently available for these events.
All NHMS Track Events are $385 per day.
Sign Up by April 5th to receive a $20 Early Bird Discount!
MAZDA will be the Featured Marque at this event. Any MAZDA driver that registers will save 10% off their entry - and drive for only $328.50! 
*Discounts cannot be combined.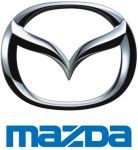 Download the NHMS Daily Schedule for MAY 5th Here.
Click here for all track information on the NHMS Track.
See you at the track!
Please continue to Register:
New Hampshire Motor Speedway
Loudon, NH
Sports Car Driving Association-SCDA
More events from this organizer