About this event
PLEASE REVIEW OUR UPDATED 2020 RULES BEFORE REGISTERING
** DUE TO COVID-19 -- THIS EVENT IS ONLY OPEN TO VERMONT & NEW HAMPSHIRE RESIDENTS - AND RESIDENTS OF COVID APPROVED TRAVEL PER THE ACCD VERMONT TRAVEL MAP: https://accd.vermont.gov/covid-19/restart/cross-state-travel** 
Driver Capacity will be set at 55 entrants per day
Note that there are venue-specific rules & requirements for this track. These will be displayed on the next screen.
Event Rules, Classing, & Tech Inspection
Autocross Guide (for newcomers)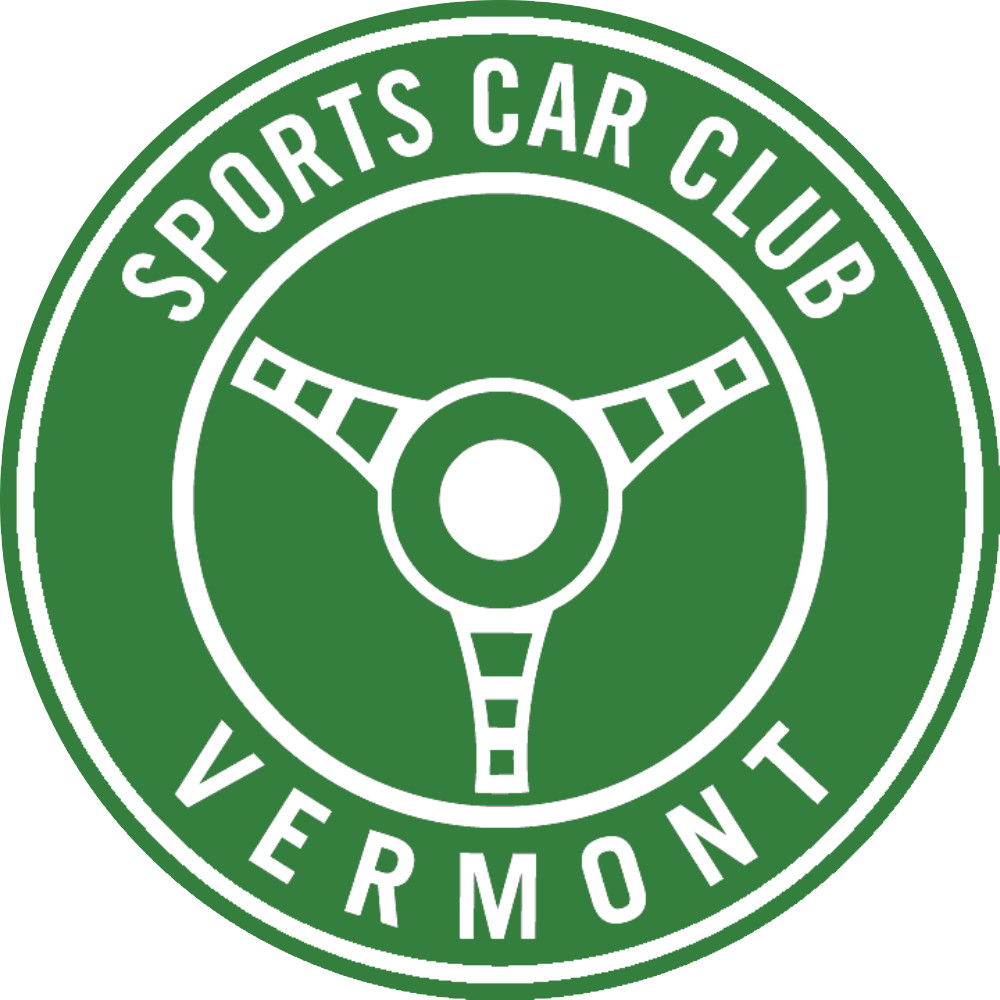 Presents:
SCCV Autocross #1
Sunday only - September 6th, 2020
7AM-5PM
Tech from 7-8:15am
8:30am drivers meeting
Track time starts at 9am
MSR registration: 1 day: $75 members, $85 non-members
NO ON-SITE REGISTRATION
Event requirements
This event is open to all licensed drivers (that are residents of Vermont or New Hampshire - Or a COVID Approved county) over the age of 18. See minor information for licensed drivers under the age of 18.
Helmets are required for every event. (Snell M2005 or SA2005 minimum, No DOT only). Loaner helmets WILL NOT be available.
All vehicles will be required to pass a technical inspection prior to running the event.
Driver Capacity will be set at 55 entrants per day
Rules and Requirements for Canaan Events - PLEASE READ
COVID-19 REQUIREMENTS:
1. Please bring your masks. The track wants to ensure all guests are showing respect to the Canaan community, especially when visiting the local stores.
2. Bring hand sanitizer.
3. Bring your own helmet. We will not be lending out any helmets.
CLUB REQUIREMENTS:
1. Absolutely no spectators. Only paying participants will be allowed on the property.
2. All photographers must have a spotter. You way not be able to take photos if you are assigned a worker station – please connect with us before the event.
3. All persons entering must sign several waivers: Track waiver, Club Insurance Waiver, COVID-19 waiver. Once waivers are signed, you will receive multiple wristbands. Yellow wristbands are for track waivers, and green wristbands will be for the club and COVID-19 waiver. If you lose your wristband, you must resign all paperwork. No exceptions. Waiver will be checked throughout the day and on each of your runs - so please wear on the appropriate wrist. You will also have your temperature checked upon entry.
4. Track Management has final say as it pertains to the event and their property. Any questions can be raised with SCCV staff (board members) - if we don't have an answer, we'll try to get one for you or point you in the right direction. If you're unsure of something, please ask!
5. ALL VEHICLES must pass technical requirements. If they don't, don't be mad at us. Fix the failure if you can and try again. We strongly suggest you check everything over on your car before showing up.
-- The below are our club's contractual requirements with track --
ARRIVAL & STAY TIMES:
Camping is available on-site, Friday and Saturday nights.
1. FRIDAY: Gates open to those that are camping between 7pm and 9pm. ABSOLUTELY NO ENTRY outside of those hours. Don't try it. Seriously.
2. SATURDAY & SUNDAY: Gates open between 7am and 5pm.
3. TRACK TIMES: Only allowed between 9am and 4pm.
FACILITY REQUIREMENTS:
1. Noise levels will be strictly limited to 96dB. If you're over, you will likely be shut down. **This means you'll be barred from running on track until your exhaust is quietened down!** No vehicle may be started prior to 7 am. Vehicles louder than 90dB may not be started prior to 8:30 am.
2. Dogs are OK as long as they are under control (leashed & supervised at all times) and cleaned up after.
3. Alcoholic beverages are not permitted in the paddock and pits until after all track activities have concluded for the day.
5. Small gas grills are OK -- NO OPEN FIRES (Wood, Charcoal)
5. NO jacks, stands, etc. on asphalt without having wood or some other weight distribution under it. Basically, we don't want to indent the asphalt - you will be held liable if you do. (Yes, the track crew will check). This includes trailer stands.
6. NO oil or other fluid leaks on asphalt. If you're leaking, get it to the grass ASAP and absorb any spills immediately.
7. NO DUMPSTER USE. What you take in is what you must take out. Yes, this includes all trash.
8. Photography is permitted on Premises, with the understanding that Canaan Motor Club has the right to use any media for promotional purposes.
9. Quiet time on Canaan Motor Club Premises is between 9 p.m. and 8 a.m.
10. Fireworks prohibited at all times
11. You are required to stay within allowed premises and away from the off limits, as indicated in the attached site map image. Entry to the parking and camping area is through the CMC Main Gate off orange road (SEE ARROW). Do not enter the first driveway, you'll have to turn around.
ON TRACK REQUIREMENTS:
1. Track is only open for runs between 9am-4pm.
2. Helmets, long pants, long sleeve shirts, and closed toe shoes (no crocs) are required of drivers while on the track.
3. Convertibles : A rollbar which extends above the driver's head with a helmet on, while seated in the driving position is REQUIRED.  No exceptions. Drivers must wear arm restraints in open-top cars. OE Rollover protection that passes the broomstick test or aftermarket rollover protection built out of 1.50" x .120", 1 5/8 x .109 or 1.75" x .090" tubing. Vehicles with retractable hardtops must be closed. Any open-top cars without a hardtop must have rollover protection that meets these requirements.
Please be aware that regular auto insurance policies do not cover damage to your vehicle while participating in motorsports events. Drivers are responsible for removing damaged vehicles from the track/course, and for repairing any damage to said vehicle. Drivers have the option to purchase off-track/autocross insurance through unaffiliated companies such as Lockton Motorsports (https://locktonmotorsports.com/product/off-track-insurance).
Canaan Motorsport Park
Canaan, NH
Download track map
Watch a video tour/lap
Sports Car Club of Vermont