SCCA Autocross Weekend - School and Autocross #1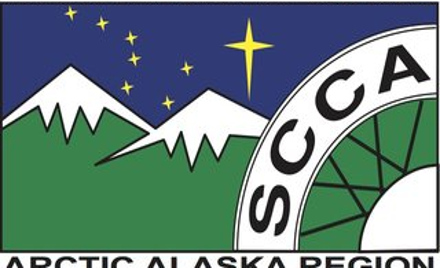 SCCA - Arctic Alaska Region
Friday, Apr 27 — Sunday, Apr 29, 2018
Alaska Raceway Park
,
Palmer

,

AK
Registration closed April 29, 2018 12:00 PM on April 29, 2018 12:00 PM AKDT Registration ends April 29, 2018 12:00 PM on April 29, 2018 12:00 PM AKDT Registration opens March 13, 2018 8:00 PM on March 13, 2018 8:00 PM AKDT Registration runs from March 13, 2018 8:00 PM to April 29, 2018 12:00 PM
The 2018 SCCA Alaska Autocross State Championship,  kicks off April 27 with a Autocross School on Friday evening and all day Saturday, and then our first Championship event on Sunday, April 29.
Friday & Saturday Autocross School
Note: Pre-registration and payment is required for the Autocross School.
We do have a cap of 20 students for the school. Since the focus is on training novices we are only allowing novices or people new to autocross to have priority on registering for the school. Any remaining spots by April 23rd will be open to all, first come first serve. For pre-registered entrants to the school, an optional ground school or "chalk talk" will be held Friday evening from 6pm until about 8pm at Porsche of Anchorage, 6115 Old Seward Hwy, Anchorage, AK 99518. This ground school isn't mandatory, but will be geared towards novice drivers or drivers new to our Region, with a lot of extra, helpful information from our more advanced drivers. 
REGISTRATION and ENTRY FEES
The Autocross School on Saturday will have an entry cap of 20 students. Pre-registration is required for the school, and the entry fee is $55 for SCCA Members, or add a weekend membership for only $15 more. There will be no onsite registration for the School, so register and pay today!
Saturday Test -n- Tune
After the completion of the Autocross school on Saturday there will be a brief Test -n- Tune opportunity. The test n tune will be from 5pm until shut down. For those with new cars or set-ups this is an ideal time to get to know your car. The charge for the Test-n-Tune is $10.
Sunday Autocross Event #1
REGISTRATION and ENTRY FEES
The Autocross Event #1: All competitors are encouraged to pre-register (versus "event morning" registration) at the official online registration site for 2018 Autocross events at www.alaskascca.motorsportreg.com  Advance registration for Sunday's event will aid our planning prior to the event.
Entry fees for the Autocross will be $40 for SCCA Members, or if you aren't attending the school add an SCCA Weekend Membership for $15 more. Sunday's event is open for all to attend–whether you attend the School on Saturday or not! Registration will be available at the event, but pre-registration sure makes things easier on our Timing crew.
SCCA membership is required to be able to enter.
***PRE-REGISTRATION FOR THE AUTOCROSS EVENT #1 IS OPEN AND UNRESTRICTED***
**SPECIAL**
We are running a special at this event! Join the SCCA for the first time and you drive for FREE! Cost to join SCCA is $50 if you are under 24, $80 for a regular membership.
Schedule for Friday Evening - April 27
6:00pm - Ground School "chalk talk" begins, at Porsche of Anchorage.
8:00pm (approximately) - Adjourn for the evening
Schedule for Saturday Morning - April 28
7:30am - recommended student arrival time at Alaska Raceway Park
8:00am - 9:00am - Check-in, Waivers, and Tech - NO WALK-UP OPTION for SCHOOL
9:00A – Welcome, Drivers' Meeting, School Objectives, Group Assignments
9:45-10:45am - Exercise 1
10:45-11:00am - group change over
11:00-12:00pm - Exercise 2
12:00-1:00pm - lunch break, lunch is provided
1:00-1:30pm - Course walk exercise with Instructors
1:30-4:30pm - Full Autocross Exercise
5:00-7:00pm - Test and Tune
Schedule for Sunday Morning - April 29
7:30am – Autocross Team Arrivals at Alaska Raceway Park
8:00 - 9:00am – Check-in/Registration, Waivers
9:15am – Course walk with Instructors
9:45am - Driver's Meeting – Mandatory!
First Car on Course Immediately Following Driver's Meeting - The Fun Begins!
The Autocross School and our first Championship event will be held at Alaska Raceway Park, which is located off Sullivan Road off the Old Glenn Highway. On site camping is permitted at no additional cost.
All competitors will need to come by Registration upon arrival — both those who registered online and those who choose to register at the event Sunday morning. Note that Registration is only open for 60-minutes. You will then head to Tech for your vehicle inspection. 
Our Driver's Meeting will include a brief talk by the Safety Steward and the Autocross Team will cover the responsibilities each of your will have while working corners during your "work group." This is event is a go—rain or shine—and as you'll be working opposite your "run group" please bring hats, layers for body warmth, sunblock, and foot wear for the elements.
We will be taking a one-hour lunch break. There are no restaurants nearby, so it is highly encouraged that you pack a lunch. You will not be able to leave the site to travel into Palmer.
Please arrive early to allow time to settle your gear, prepare your car, and get through Tech Inspection before the Novice Walk-Thru. Remember, all loose items will need to be out of your car and your battery will need to be solidly secured—no bungee cords!
Don't forget your Driver's License!
CLASSES, CAR PREPARATION AND MODIFICATIONS
The Region utilizes the SCCA Autocross Rule Book classifications (2018 Autocross Rules available at www.scca.com) 
Classes (modifiers): There is 3 general classes for drivers, Novice, Open, and Expert.
Novice: This class will follow the SCCA Autocross rules applicable to Regional events and is where drivers will get their start competing in the Region's Autocross program
Open: This class will follow the SCCA Autocross rules applicable to Regional events and is where the majority of competitors will compete during events.
Expert: This class is where the elite drivers of the Region will compete.
Ladies Class: This is a parallel, yet integrated class for women who choose to compete against other women, and will have its own awards, while simultaneously allowing them to compete in the other classes they qualify for.
ex.1: If you are a lady who would like to compete in Both Novice and Ladies Class, select Novice on the registration page and let the on site registrar know you also wish to compete in Ladies.
ex.2: If you are a lady who wants to only compete with fellow ladies select the Ladies modifier on the registration page.
For more details on classes and qualifications please see the Regional Supplemental Rules at: https://www.facebook.com/groups/442965045851104/files/