About this event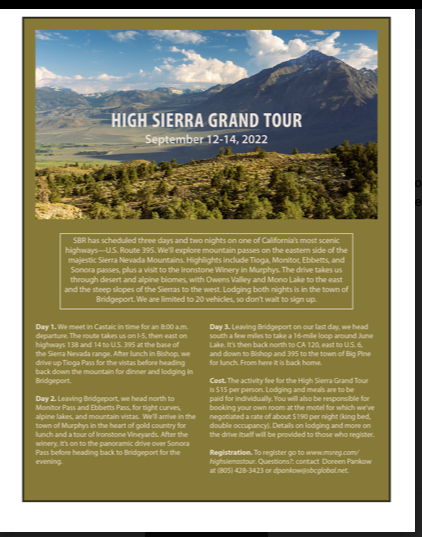 Event requirements
UPDATE: Part B has been cancelled.
You need to make your own hotel reservations. Here are the details. All prices are exclusive of taxes and fees.
For the nights of 9/12 and 9/13: Walker River Lodge, Bridgeport, CA: 760-932-7021. Arranged price is $187.00/night. After 8/12, the prearranged price will expire. Let them know you are with the Porsche Club of Santa Barbara.
Denny's Restaurant Parking Lot
Castaic, CA
More events from this organizer