SASC Xmas Break Student Winter Driver Training
Southern Alberta Solosport Club
Sunday, December 27, 2015
Ghost Lake, Alberta
,
Ghost Lake

,

Alberta
Registration closed December 26, 2015 11:59 PM on December 26, 2015 11:59 PM MST Registration ends December 26, 2015 11:59 PM on December 26, 2015 11:59 PM MST Registration opens November 26, 2015 6:00 PM on November 26, 2015 6:00 PM MST Registration runs from November 26, 2015 6:00 PM to December 26, 2015 11:59 PM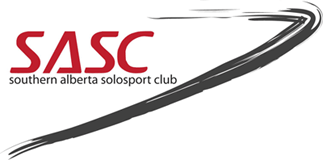 Registration Fee - $150
Student - $75
2015/12/27 Student Winter Driver Training

Introduction:  What is Winter Driver Training? 
For Sunday, Dec. 27, 2015, conveniently during the Christmas break, we are offering a special "student" edition of our Winter Driver Training so students are not in the middle of exams or school work!  Course content is the same and tailored to suit each driver.
The most danger a student will face in their life is during driving and especially prior to gaining enough experience in handling adverse conditions such as winter or emergencies.  It could be argued this is not only for students but for all drivers on our streets!  Hence, students are entirely welcome at a reduced rate at our schools as well if they cannot attend this one.
Our goal is to serve the general public through sharing some of the special driving techniques we have acquired through motorsports experience.  The goal is to develop superior car control skills to tackle reduced grip on ice and snow or any other emergency situation all year round.  We will improve your driving no matter how experienced you are and we aim to make this a very pleasant and fun experience driving on the ice! 
Who are the instructors?
Our team of instructors come from various motorsports backgrounds.  The instructors are comprised of International and national autocross champions, formula car and high performance driving instructors, time attack competitors, sports/touring car, go kart and rally drivers.  They all have the same passion in driving and are skilled in their respective disciplines of motorsport.  The team would love to pass their experience and car control skills to you!  It is highly likely some of these skills we teach you may never have heard or dreamed of as being possible! 
Where can I attend?
Locations:  
Days Inn Cochrane (5 Westside Drive) for the morning meeting and presentation.  Show up at 7:45 to sign waiver etc.
Ghost Lake:  Ghost Lake is located approximately 17 km west of Cochrane on Hwy 1A just west of the bridge on the south side of the highway.  The ice is accessed via a boat ramp from the parking lot.   
At this time of the year, Ghost Lake is a giant sheet of ice like a large hockey rink.  This makes it a perfect venue for learning how to drive your own vehicle in ice and snow conditions.  Best of all, it is only 30 minutes away from Calgary
When?
Time: 8:00 a.m. – 4:30 p.m.
Instructors to Drivers ratio (6:1 or better) 
Lunch is included.  Please let us know if you have any special dietary requirements.  Generally we use Subway or a Pizza outlet delivered to the site.
SASC is a Registered, Non-profit Society in Alberta. 
A short article about the event 
http://www.beyond.ca/2013-sasc-winter-and-ice-driving-school/23832.html

Please note the following:
A. For car-classification, use:
1.  AS for all-season tires
2. SS for Super Studs and winter tires.
B.  Did you read the competition rules?  (Yes – we do not use competition rules for this training)
Just check yes, but in fact for these classes there are no competition rules per se since this is not a competition and that box gets checked for our regular summer competitive events when rules apply.