Santa Clara Corvettes -- Auto-X #1 & #2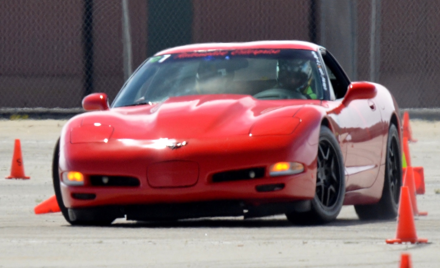 Western States Corvette Council - Santa Clara Corvettes
Saturday, Mar 28 — Sunday, Mar 29, 2020
Cow Palace
,
Daily City

,

CA
Welcome to the registration page for a Santa Clara Corvette autocross.  SCC was created in 1975 and has been offering a variety of activities for Corvette enthusiasts in the SF Bay Area for over 40 years.  Non-Corvettes are quite welcome at our autocross events.  While this will be a Western States Corvette Council (WSCC) competition, non-Corvettes are included in the results and get ranked in with the Corvette results.  You can see how you did against all of the drivers there that day. 
We strive to give 5 runs to all entrants each day.  You are welcome to register for two run groups each day for twice the fun.  Also on Saturdays, we usually have fun runs after the 4th run group, charging 2 runs for $10.
Come on out and join us for some good old Mad Cow Madness. 
* Motorhomes / camping trailers are welcome to stay overnight at the site for $25.  You get locked in, however, so be prepared.