About this event
Closes 2/15/2023
Click "continue" or "register now" for membership and season pass options.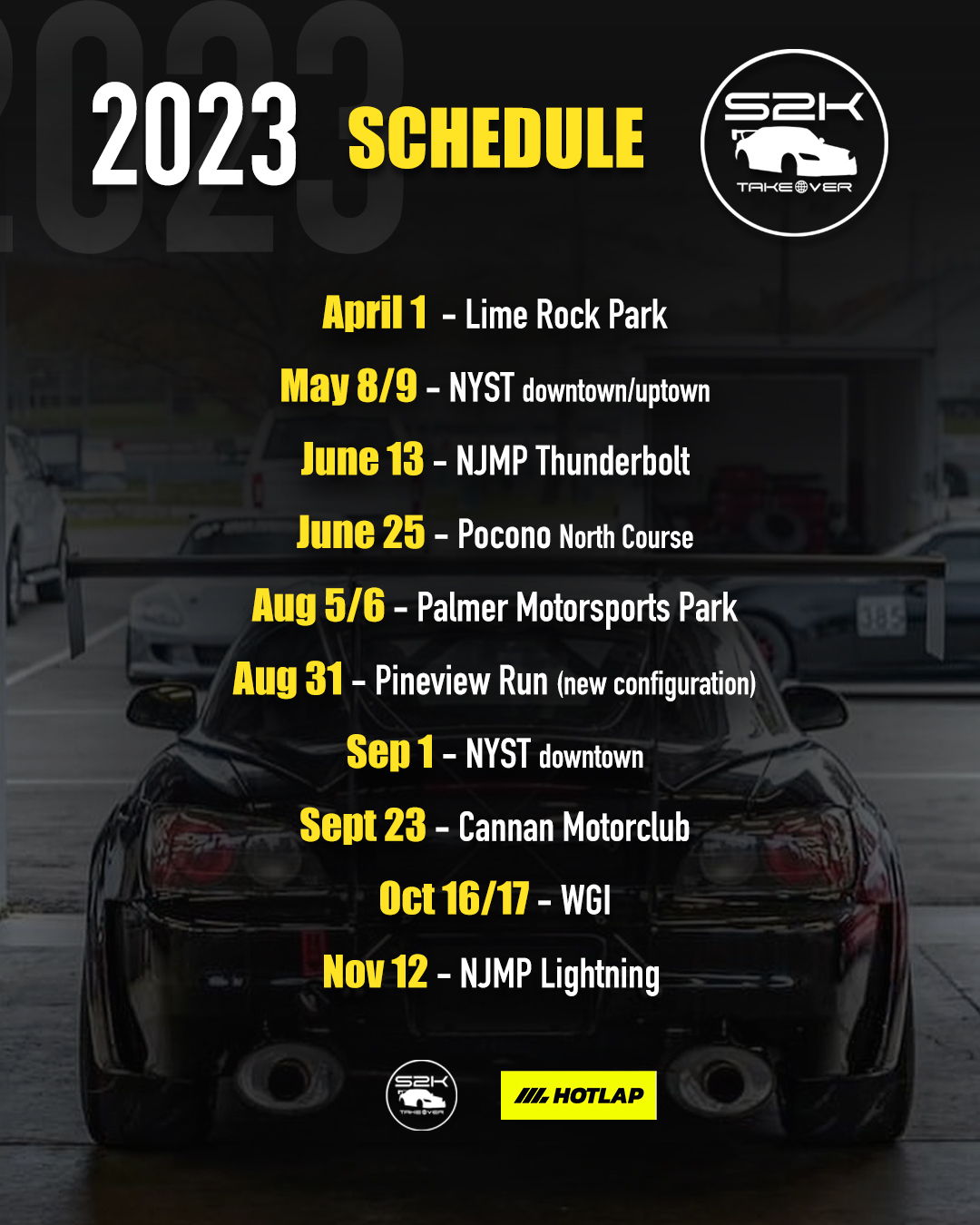 Event requirements
Snell 2015 or newer helmet required for drivers
ALL vehicles must pass tech to be on track
No passengers unless instructors or approved by S2K TakeOver INC or equivilant hosting group.
All events are open to all vehicle types.
Some events with co-hosts may be be limited to an S2K Time Attack group only with HPDE drivers combined with co-host. All will be noted at registration.
Events are all Rain or Shine unless otherwise noted.
HotLap TakeOver Challenge Classing
https://hondatimeattack.com/rules/
Lime Rock Park
Lakeville, CT