About this event
Join us for a spectacular Driver's Education event on the North Course at Pocono!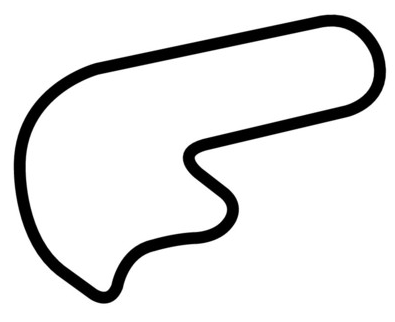 Friday May 13 is open to advanced drivers only (White, Black and Red run groups).
In addition, we are offering Introduction to DE for first-time DE drivers on Friday.
Saturday & Sunday May 14-15 are open to all run groups.
Riesentöter Driver's Education (DE) events feature six classes of drivers, based on experience level: 
Intro
Introduction to DE

*

(instructed)
Green
Beginner Student
(instructed)
Blue
Advanced Student
(instructed)
White
Intermediate
(non-instructed)
Black
Advanced & Instructors
 
Red
Instructors
 
*Introduction to DE program is available for first-time DE drivers only. Learn more about the program. 
Students new to our region will be placed in the Green run group unless your Chief Instructor or Track Chair confirms your run group via an email to our registrar at registrar@rtr-pca.org.
Instructors new to our region must request instructor status.  Please send an e-mail to our registrar at registrar@rtr-pca.org. Include your PCA National Instructor number (or equivalent).
Event requirements
GENERAL REQUIREMENTS
All participants must have a valid driver's license and be at least 18 years old.  We will check your driver's license at the track, so don't leave home without it!
All participants must wear a Snell approved helmet, which has the current available Snell rating or the one previous Snell rating (Snell 2015 or 2010). UPDATE 4.25.2016: Per PCA, Snell 2005 helmets will be allowed for the entire 2016 season. 
All cars, including instructors' cars, must be inspected no more than two weeks prior to the event by an approved Riesentöter tech inspector.  Only the Riesentöter tech form will be accepted. See details, below.
Be sure to visit the Riesentöter website, where event forms, updates, Track Bulletins, and other Driver's Ed event information may be found. 
MANDATORY TECHNICAL INSPECTION
The Safety Tech Session for this event will be held April 30 at Dougherty Automotive. If you cannot attend, please make arrangements for a professional tech inspection per the rules below. Local inspection facilities can be found on the Riesentöter website.
The technical inspection is for your benefit.  Your safety as well as that of your fellow drivers may depend on the quality and thoroughness of this inspection.  Please emphasize this to your inspector, but know that ultimately you are responsible for ensuring that your car meets our technical requirements.
Tech Inspection Rules

Riesentöter Members
Your Porsche must be inspected by an approved Riesentoter Tech Inspector or at our tech session.
Driving Instructors
You must have your car inspected by an approved Riesentoter Tech Inspector or at our tech session.
Non-Riesentöter PCA Members
A technical inspector authorized by your region must inspect your car. Please have the RTR Tech Form completed, signed and stamped.
Non-PCA Members:
If you live within twenty-five miles of Philadelphia, your car must be teched by an approved Riesentöter Tech Inspector or at our tech session. If you live in Pennsylvania but outside the 25-mile radius, your car can be inspected at a certified Pennsylvania Inspection facility. If you're from out of state, your car must be teched by a professional repair facility that specializes in your marque. Please have the RTR Tech Form completed and signed. You must also bring a RECEIPT FOR SERVICES RENDERED.
Convertible drivers: Before registering, please review the specific safety requirements for your car on the RTR Tech Form.
PRICING POLICY
Early registration helps everybody. Ideally, everyone will sign up for this event by April 17. As an incentive, we'll be raising all prices by 10% as of April 18. (Yes, that goes for instructors too.)
CANCELATION POLICY
Written requests for refunds, sent to registrar@rtr-pca.org or submitted through this website, must be received no later than April 29, 2016. No refunds will be given in the two weeks prior to the event. This event will happen rain or shine - and probably a little bit of both, knowing Pocono. 
Payments are refunded as a 100% credit in MSR good for any RTR event through December 31, 2017 OR a 95% refund back to your credit card - your choice. Note to early birds: we will begin charging credit cards on March 14. If you cancel before that date you will not be charged and not need a refund. As of March 14, credit cards will be charged at the time of registration. 
NEW TO DE? PLEASE READ
You're signing up for a high speed driving school – not a racing school – conducted on a race track under the supervision of experienced instructors.  You'll learn how to handle and control your vehicle at speeds not normally attained on public roads, which will help prepare you for emergencies in normal driving.  It will also allow you to explore your capabilities as a driver and those of your vehicle. 
At no time will you be pushed or encouraged to go any faster than is comfortable for you.  Our participants are organized into run groups based on experience, skill, and type of vehicle, so you will be driving alongside people with similar capabilities.
We urge you to read the Riesentöter Driver's Education Manual to familiarize yourself with the program, safety issues and concerns, and to obtain a better understanding of our events for your benefit and for the benefit of your fellow participants.
Pocono Raceway
Long Pond, PA
Download track map
Watch a video tour/lap