About this event
Join us for a spectacular Driver's Education event on the North Course at Pocono!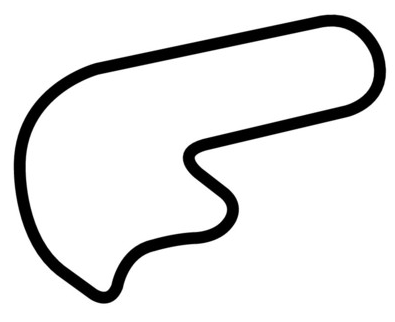 There's nothing like a weekend on Pocono North: 5 ½ turns, one giant NASCAR corner, and it almost never snows at Pocono in May.
RUN GROUPS
At this event, we are offering the following run groups:
FRIDAY
INTRO to DE: Instructed group, single-day event for drivers who have never been on the track before
Green and Blue run groups are NOT offered on Friday at this event
White: Non-instructed group, intermediate drivers
Red/Black: Advanced drivers & instructors, placement at the discretion of the Chief Instructor following checkout ride
SAT-SUN
Green: Instructed group, generally drivers with less than one full season of experience on track
Blue: Instructed group, generally drivers with a full season or more of experience on track
White: Non-instructed group, intermediate drivers
Red/Black: Advanced drivers & instructors, placement at the discretion of the Chief Instructor following checkout ride
READ THIS if you're new to Riesentöter Driver's Education (DE)
I've never done a DE before. Awesome! So glad you decided to start! Please sign up in either our INTRO to DE or GREEN run group. The difference between them is that INTRO is a one day program on Friday whereas GREEN is available for Sat & Sun. (If you are an Intro driver who would like to sign up for the entire 3 day event, contact registrar@rtr-pca.org.)

You probably have a lot of questions so feel free to contact registrar@rtr-pca.org – we're here to help you get comfortable and fall in love with Driver's Ed. We also urge you to read the Riesentöter Driver's Education Manual.

Note: DE is a high speed driving school – not a racing school – conducted on a race track under the supervision of experienced instructors. You'll learn how to control your vehicle at speeds not legally attained on public roads, which will help prepare you for emergencies in normal driving while exploring your capabilities as a driver and those of your vehicle. You won't be pushed to go any faster than is comfortable for you. Our participants are organized into run groups based on experience and skill, so you will be driving alongside people with similar capabilities.
I've done DE, but never with Riesentöter. Welcome! Please sign up in the run group you think you belong in. We'll verify your experience with a PCA region (or similar club) you've recently driven with. Your actual run group will be determined by our Chief Instructor. Please note: New drivers aren't placed in our advanced (Black) group without a checkout ride, so don't get salty when the registrar tells you so – it's nothing personal.
I'm an instructor, but I've never instructed with Riesentöter. Before signing up, please contact registrar@rtr-pca.org and provide your PCA instructor number. If you don't have a PCA instructor number contact registrar@rtr-pca.org to learn about our new instructor checkout process.
Event requirements
EVENT PRICING
At Riesentöter events, instructors pay half. Prices go up 10% in the final 2 weeks of registration.
| | | | |
| --- | --- | --- | --- |
|   | Friday | Sat & Sun | Fri-Sun |
| INTRO to DE registration fee | $100 |   |   |
| Registration fee, on/before 04/14 | $200 | $300 | $350 |
| Instructor fee, on/before 04/14 | $100 | $150 | $175 |
| Registration fee as of 04/15 | $220 | $330 | $385 |
| Instructor fee as of 04/15 | $110 | $165 | $192.50 |
Sorry, garages are not available to rent. We'll be assigning them to our instructors as a thank you for their contributions throughout the year.
KEY DATES
03/10 Last day for no-fee cancellation (see below)
03/11 Credit cards charged beginning on
04/26 Last day for registration
04/26 Last day for cancellation (see below)
04/27 Club tech inspection event at Dougherty Automotive
05/05 Pre-event welcome packet emailed to drivers
05/10 Event begins
CANCELLATION POLICY
The cancellation deadline for this event is Friday April 26, 2019. NO REFUNDS OR CREDITS WILL BE ISSUED AFTER THIS DATE.
You can cancel without incurring any charge up to 03/10/19.
We have a $25 cancellation fee for refunds. Cancellations occurring between 03/11/19 and 04/26/19 will be issued your choice of a refund to your credit card (your registration fee minus $25) or a 100% credit in MotorsportReg. Credits can be applied to any future Riesentöter Driver's Ed event through 12/31/20, at which time the credit, if unused, will expire.
SHARING A CAR
You can share a car with another registered driver ONLY IF you are in different run groups. Each driver must register separately. Intro to DE and Green participate together and are considered the same run group.
REQUIREMENTS
Licensed drivers 18 and older
All drivers must be 18 or older and present their valid driver's license at registration on the first morning of the event. If you cannot present your driver's license, you will not be allowed on track.
Helmets
Drivers must wear a helmet with one of these ratings:
Snell SA/SAH 2010 or 2015
Snell M 2010 or 2015
We recommend full-face helmets. However, open face helmets can be used in cars with working, factory-installed air bags.
Mandatory pre-event tech inspection
All cars must be inspected by a qualified mechanic using the current RTR inspection form. The inspection must take place no more than 2 weeks before the event.
If you live in the RTR region your inspection needs to be done by an RTR approved inspector. For your convenience, we will hold an inspection event on Saturday April 27, 2019 at Dougherty Automotive; at that event, the cost of inspection is $20 (free for drivers participating in INTRO to DE).
If you live outside of the RTR region, please have your car inspected by your local dealer or an ASE certified mechanic who is familiar with your marque. The mechanic must use the current RTR inspection form.
Eligible Vehicles
RTR events are open to passenger cars of all marques (sorry no trucks or open wheel cars). See below for info on convertibles. Please check the RTR inspection form for additional details regarding vehicle requirements.
NEW THIS YEAR: Vehicles With Multi-Point Harness Systems
If you are driving a vehicle with a multi-point harness system (5 point harness, 6 point harness, etc) you must utilize a head and neck restraint system, also known as a HANS device. The head and neck restraint device must meet either SFI 38.1 or FIA 8858 or its successor.
For more information, please see: Driver Education Minimum Standards
Convertibles
Before registering, please review the specific safety requirements for your car on the RTR inspection form.
You must be able to pass the "broomstick test" (your helmet must fit below an imaginary line between the roll bar and top of the windshield) when seated in your driving position.
If you will drive your car with the top down/off, you must wear arm restraints. If you will have an instructor, or hope to get a checkout ride, you must provide arm restraints for your instructor too.
Convertibles with only "pop up" roll over protection (such as the Porsche 996, 997 & 991) are only allowed in Intro to DE. Beyond that, you must install a fixed roll bar. Having a hardtop does not replace the need for fixed rollover protection.
Cars with Collision Avoidance/Automatic Emergency Braking Systems
All collision avoidance/auto braking systems must be turned off when you are on track. Please review your car's manual to understand how your system works and how to turn it off. If the system needs to be turned off each time you start the car, be sure to work that into your run session prep routine. Please don't confuse these systems with stability management systems that should remain ON while driving on track.
Pocono Raceway
Long Pond, PA
Download track map
Watch a video tour/lap