About this event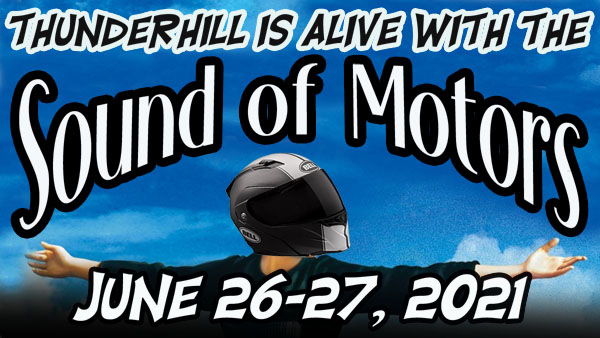 NEW RACER SPECIAL
The AFM will be hosting it's $99.00 Special for new racers at Round 4!
$99 TDP SPECIAL
Our $99 TDP Special is a package offered to new racers that have successfully completed their NRS requirement through an AFM-Approved Track Day Provider (TDP). The Special includes Saturday Practice, your Clubman Race, all Saturday eligible classes, a transponder rental, and a Single Event AFM License.


COME RACE WITH US!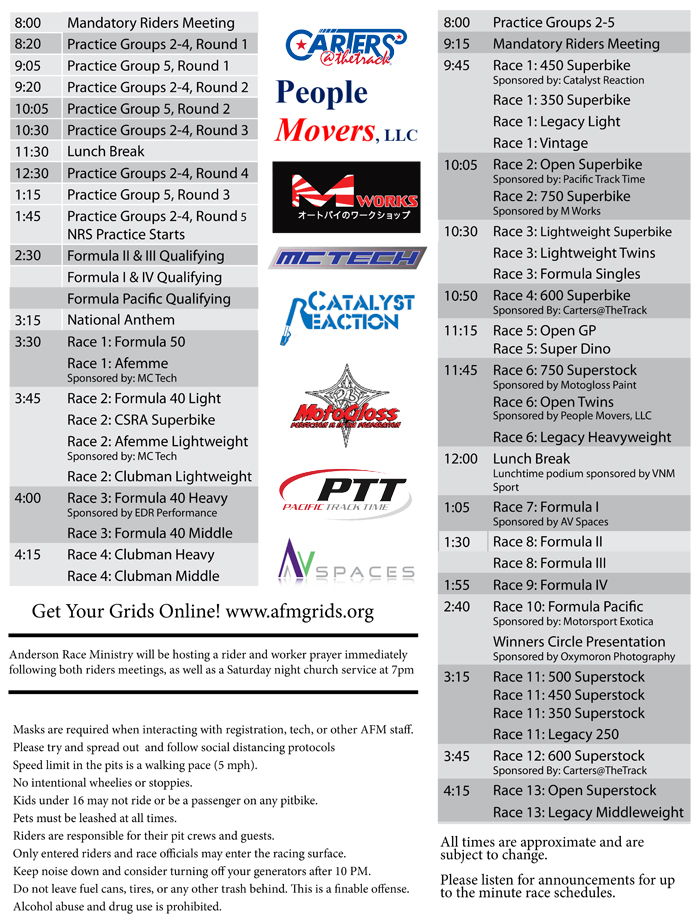 Event requirements
LICENSE REQUIREMENTS

Riders are required to have a current AFM Road Racing License in order to participate at a race meet.
If you do not have a 2021 race license with the AFM, please complete our online application:
http://msreg.com/AFM2021Licensing

EVENT REQUIREMENTS

Please register online and in advance of the event. The AFM will be doing their part to help mitigate the spread of COVID-19 and is asking for your help by following the guidelines below:
Social Distancing will be enforced. Stand 6' apart from anyone you don't live with. Everyone will need to S P R E A D out in the pits to accomplish social distancing. There is plenty of space in the paddock.

MMasks are required AT ALL TIMES when interacting with AFM staff, Thunderhill staff, or AFM members.

Required when within 6' of others. Required when interacting in groups

. No exceptions.

The inside of the building is off limits except for riders needing one-on-one business with Registration staff. NO CONGREGATING.

Food service will be from the outside window.

Bring hand sanitizer. Bring wipes. Use them

.

Even in a pandemic you still have to stay hydrated. Everyone is encouraged to bring a cooler and beverages to keep hydrated. The track will have ice.
We truly appreciate your patience as we adapt to the ever-changing rules surrounding the pandemic.

CONTACT US

If you have any questions about where your motorcycle fits in the class structure, please email afmchieftech@gmail.com, and direct any queries about the schedule to president@afmracing.org. As always, if you are unsure of who to contact you can email the Board of Directors at bod@afmracing.org.
PRICING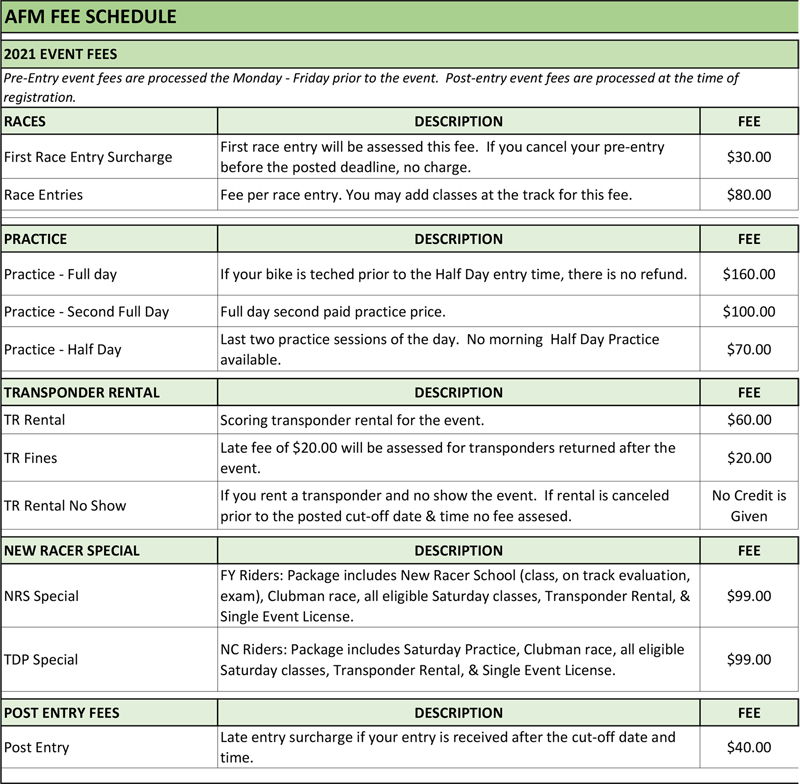 Complete Fee Schedule: 2021 Fees Chart.pdf
Thunderhill Raceway Park
Willows, CA
Download track map
Buy virtual track walk
AFM - American Fed of Motorcyclist