RMC BMW CCA Spring Perf. Driving School May 25, 26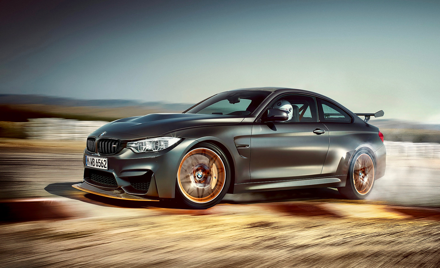 BMW CCA - Rocky Mountain - Driving Schools
Saturday, May 25 — Sunday, May 26, 2019
High Plains Raceway
,
Deer Trail

,

CO
Registration closed May 20, 2019 1:00 AM on May 20, 2019 1:00 AM MDT Registration ends May 20, 2019 1:00 AM on May 20, 2019 1:00 AM MDT Registration opens February 22, 2019 12:00 PM on February 22, 2019 12:00 PM MST Registration runs from February 22, 2019 12:00 PM to May 20, 2019 1:00 AM
The Rocky Mountain Chapter BMW CCA is pleased to invite BMW CCA members to attend our 2019 Spring Performance Driving School at High Plains Raceway May 25 and 26th, 2019.
It is safe, demanding and most importantly FUN!
NOTES:
Driving School registration will open February 22nd on this page

Time Trial(TT) registration will open February 4th here (opens in a new window)

For the safety of you and your fellow participants,

a Technical Inspection of your car is required

If you'd like t review the Driving School Schedule in advance, you can view it here:

 Driving School Shedule
Instructors: If you are Instructing at the Driving School AND participating in the TT, then you need to register twice:
Register to Instruct at the School (continue below)

Register for the TT (visit 

this page

)
The BMW Club Driving School provides a unique opportunity for you to drive your car at speed and to experience the thrill of car and driver becoming one with each other. Our High Performance Driving Schools are educational schools for anyone 18 or over with a valid driver's license. Students will alternate between classroom sessions and time on the track with an instructor. The individualized instruction is a key to this program that has been developed over decades, and compares very favorably with commercial schools costing many times more. Our experienced instructors have come from racing, autocross, and BMW CCA schools. They can help you develop your potential.
Registration Fees
| | | |
| --- | --- | --- |
|   | 1 day | Both days |
| Driving School Student | $220 | $375 |
| Time Trial Driver | $190 | $340 |
| Time Trial Driver (Instructors) | $100 | $200 |
| Time Trial Transponder Rental | $35 | $70 |
A BMW CCA membership is required to participate. To join, go to www.bmwcca.org or call 800-878-9292. Registration fee is per driver.
Safety, learning and fun are our priorities — in that order, safety first. And you will have FUN!
Car Numbers this year:
Note: This year, drivers will be responsible for providing and putting car numbers on their own cars. Your numbers on the car should be 8" in height. When registering for the driving school, it will ask what your car number will be. Please put this number on each side of the car when you come to the track. If there is a conflict of car numbers, we will let you know and you can modify the numbers to make it unique. If you have permanent or pre-made car numbers already, you are all set. Just make sure they are on the car when you get to the grid. To make your own, you can use blue painters tape, shoe polish, or whatever you like, just as long as your car number is large enough (8" tall) to be visible from both sides of the car when you get to grid.     
A-SOLO drivers for this Driving School.
A-Group drivers that have been cleared by the Chief Driving Instructor can register as A-SOLO. Ths means you will drive in the A-Group without an instructor. During the registration process, you will be asked how you want to be paired with your instructor. If you would like to run as an A-SOLO driver, you must request this when the registration form asks how you would like to be paired with your instructor(s). Please make sure you have been cleared by the CDI before taking this option (if you are unsure, please click the following link to send email with your validation request to chief.instructor@rmcbmwcca.org).
For more information
Driving School Video
David Jobusch has a video of what driving school is all about, and it also orients you to HPR track here...
Volunteers at the Track
An event like this takes a lot of volunteer effort to put on. If you, a member of your family, or a friend would be interested in volunteering, please register online as a Volunteer here with MotorsportReg.com. We need pit & grid, runners, gate workers and more. Driving school students are particularly encouraged to volunteer on a day they are not in school. It provides a very different perspective and really completes the experience. BMW CCA membership is not required to volunteer.
Instructors and Student Classing / Run Groups
Students are assigned to one of four run groups (A, B, C or D) commensurate with their experience. D is where a new student would begin, and A is the most advanced run group. The groupings are relative and a function of who has enrolled in a given school. Therefore a student may be assigned to one group higher or lower than expected but there should not be great disparity within groups. Look for your run group when you get your schedule to see when and where you need to be during the day. Instructor supervision is required at all times while you are on the track. Helmet intercoms are used between the student and instructor to facilitate communication.
 
Sponsorship:    Contact Eugene Yen 720-201-5198 if you would like to sponsor.
Check-in:  Registered Students and Instructors must check-in at the Pavilion (next to the track's concessions trailer) on Friday afternoon or Saturday morning.
Open Lapping Friday: Friday before the school will be a open lapping day. You can sign up and pay on the HPR website Here...