Fri, Aug 13 - Sun, Aug 15, 2021
R&S/SPS Midwest Divisional Solo Championship
Lincoln Air Park
About this event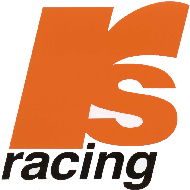 Nebraska Region SCCA Presents the
R&S Racing/Solo Performance Specialties
Midwest Divisional Solo Championship
August 13-15, 2021

Lincoln Airpark, Lincoln Nebraska
Using the ???? Solo National Championship Courses
Hear Ye, Hear Ye!
There is a large concert in Lincoln on Saturday of this weekend, so hotel rooms will likely be scarce and expensive. Please plan accordingly. Suggestions for alternatives could be York or the Omaha area.
We are also in the midst of getting our JDP program back up and running. For right now, it is still suspended. We will let you know if it changes.


Event Chairmen: Tony Mitera

Chief Steward: Al Hermans
Solo Safety Steward: Steve Ducharme
Solo Youth Steward: TBA
Chief of Registration: TBA
Schedule of Events:
Friday, August 13
4:00pm - 9:00pm
Gates open
5:00pm - 8:45pm
Courses open for walking
5:00pm - 8:00pm
Registration and Technical inspection
5:00pm - out of food
Welcome party at site
9:00pm
Site closes - Everyone must be off site by 9:00pm
*** There is no overnight camping on site for this event ***
Saturday, August 14
7:00am
Gates open
7:00am - 8:30am
Courses open for walking (West course open all day Saturday)
7:00am - 8:00am
Late registration and Technical inspection by appointment only
8:30am
Mandatory drivers meeting at timing & scoring
8:30am
Heat 1 cars to grid
9:00am
Competition begins
6:00pm
Dinner on site: TBA
9:00pm

Site closes - Everyone must be off site by 9:00pm
There is no overnight camping on site for this event!

Sunday, August 15
7:00am
Gates open
7:00am - 7:30am
Course open for walking. Tech in Grid for Sunday-only drivers.
7:30am
Heat 1 cars to grid
8:00am
Competition begins
After last heat
Trophy Presentation at site
SCCA Member Cost: $75.00
Weekend Membership $15.00

Payments will be deferred until August 14, 2021.
Location Information: map
Located in NW Lincoln, West of the Lincoln Airport.
Closest Intersection: NW 34th Street & West Mathis Street Lincoln, NE 68524
Directions from Interstate-80:
Take the NW 48th Exit North from I-80
Turn right (East) on West Mathis Street
Continue East until you reach the fence
Turn Right and sign the waiver at the gate
Event requirements
Single driver vehicles MUST choose an available number between 1 and 99. Vehicles with co-drivers should have the primary driver with a number between 1-99, with the co-driver having the number +100. For example, the first driver uses number 12, then the second driver must use number 112 in the same class. This allows us to group your vehicle in the proper grid spot with your co-driver.
Christopher Dirkschneider
Lincoln Air Park
Lincoln, NE