Sun, Feb 14, 2021
Quattrokhana - Adult/teen Winter Driving (Feb 14)
Georgetown Lake
About this event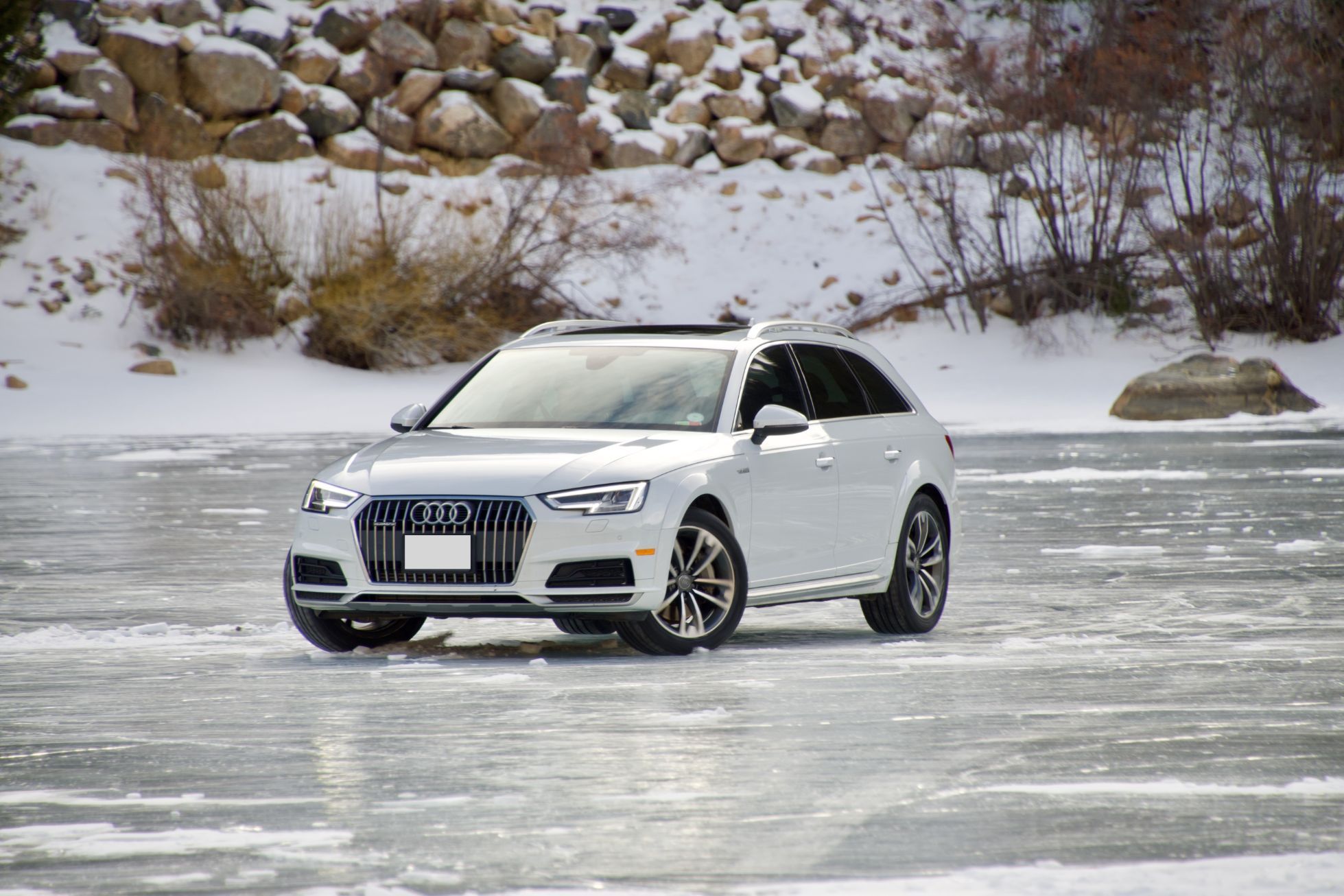 Limited to 20 vehicles
Audi Club Members: $55/vehicle
Non-members: $75/vehicle
Lunch: <no lunch this year>
Quattrokhana Valentine's Day Edition! - The ACNA RMC adult & teen winter safety ice driving school is held on the frozen surface of Georgetown Lake. Participants will start their day with a short presentation covering safety, winter driving techniques and schedule. After the presentation, participants will put their cars through exercises on varied snow and ice conditions, allowing participants to practice extreme winter/ice conditions. Not limited to Audis, open to all makes and models!
Testimonial:
I attended the Audi Club ice driving event 2 years ago, and can not recommend it highly enough.  Leading up to the event I was apprehensive about my own driving skill on ice, wrecking my car, or not being able to complete the course(s) I was sure would be assigned.  From almost the moment I 'stepped' on to the ice, all of the nervousness was gone.  This event was well planned, expertly directed, and most important a TON of fun.  The amount of confidence I left with in both my car, and my own winter/ice driving skills was significant.  Did I mention that in amongst all of the great tips/tricks/lessons, that this day was so much fun? Sign up - you won't regret it - it's a great, great day of driving, meeting new people, and learning new, valuable, safer approaches to winter driving - all in a safe, controlled environment that ensures both you and your car get to try out those new skills!     -Kelly H
2021 COVID era considerations: As always, this event is contingent on conditions of the quality and thickness of the ice. For 2021, we have the added complexity of COVID-era guidelines and potentially changing restrictions.

We ask that everyone wear a mask when outside of their vehicle, and abide by social distancing protocols. To maintain social distancing, there will not be any in-car instruction or ride-alongs available. We will be offering instructional feedback via two-way FRS radios for those who want it, but you must provide your own radio.
Schedule:
On- site check-in will open at 9:00 AM. Check-in closes at 9:30 AM.  THERE WILL BE NO WALK-UP REGISTRATIONS!!!
The mandatory (i.e. if you miss it, you don't drive!) drivers meeting will begin at 9:45 AM. Registration will close promptly at 9:30 AM. LATE REGISTRATIONS WILL NOT BE ACCEPTED.
PLAN FOR SKI TRAFFIC AND WEATHER!!
9:00am - 9:30am - Check-in at Georgetown Lake

9:45am - Mandatory driver's meeting

10:00am - 1:00pm - Ice Driving
Event requirements
Space is limited to first 20 vehicles, so please register early. If sharing a vehicle with another participant, please note this on the registration form. Please note also that a maximum of two (2) participants per car are allowed.
Adults registered for the school are welcome to share a vehicle with their teen.
Prerequisites:
You must register in advance to participate.

Teens must be at least 15 years old and have a driver's license or driver's permit. Parent or guardian must be present at check in to authorize teen participation.

Vehicles with ANY fluid leaks will not be allowed onto Georgetown Lake.

Good snow tires are strongly recommended, studded tires are permitted. Tires must be DOT certified.
Note: This event is using deferred billing. That means credit cards will not be charged until registration closes.
Georgetown Lake
Georgetown, CO
Audi Club NA - Rocky Mountain Chapter
More events from this organizer