PVMX - Diamond Dons 18th Annual - Race Tech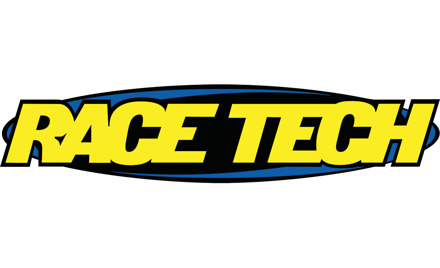 AHRMA
Sunday, April 5, 2020
Diamond Don Empire
,
Jefferson

,

TX
2020 AHRMA Race Tech Post Vintage Motocross National Series
Diamond Don's 18th Annual AHRMA Vintage International; Jefferson, TX
As the coronavirus (COVID-19) outbreak continues to spread throughout the communities where we live, work and play, AHRMA has adapted our race schedule and the AHRMA events scheduled for Diamond Don's have been postponed.  AHRMA is working on rescheduling and will notify via MSR all that have pre-entered when the new date is determined.   Stay tuned for new date!
Please note all pre-entries in MSR for this event will transfer to the new date; however, you may request a credit or refund if desired by contacting via email AHRMA's Off Road Director, Tony Paul (

tony.paul@ahrma.org

).  
We wish you well during this time and thank you for choosing to be an AHRMA member!
Race Schedule: Early sign-up Saturday April 4, approx. 4:00 - 6:00 pm.
Sunday sign-up at 7:00 am; Mandatory rider's meeting at 8:30 am; practice at 9:00 am; racing at 10:00 am.
"Battle on the Bayou" 100cc race 3 during intermission.
Contact: Melissa Moit, Manager, or Francene DePrez Rainey, Race Director.
Phone: Office 866-398-2038 ex 705 or Cell- Melissa: 903-742-2041 or Francene: 903-445-9796. Fax No. 903-665-8249
Email: info@DiamondDon.com
Website: www.DiamondDon.com
Address for track and overnight shipping: Diamond Don RV Park, 1602 State Hwy 49 East; Jefferson , TX 75657.  Please note: If you have an overnight delivery call or text Melissa or email to arrange to have someone sign for the delivery.
GPS does not always pick up the correct address, although phone maps seem to work. We may also be listed as Cypress Bayou RV Park.
Directions: From Hwy 59, take State Hwy 49 East (Broadway) toward Downtown Jefferson. Move to left lane, At stop sign, turn left onto State Hwy 49 East toward Smithland, Track is one mile up on the right.Signs will be posted.
Please Note: these directions take you under a railroad trestle that is 13'7" high. If your rig is taller than this you will have to take an alternate route to the track. Do not turn on State Hwy 49 East (Broadway). Coming south on Hwy 59 before you come into Jefferson turn left on Whelan (at the Jefferson ISD sign). Coming north on Hwy 59, turn right on Whelan. Turn right on Cass; cross over the railroad track and turn left on Hwy 49 (St. John Street). Racetrack will be less than a mile on the right.
Camping: Yes
Concessions: Yes
Gate Fees: $15.00 per day, per person, for each day of your stay- Children under 16, FREE. Primitive camping is included in the gate fee. Two showers with toilets, dump station and water are offered at the track. There are also five flush toilets at the pavilion, plus porta-potties throughout the park. Plenty of camping sites available first come, first served. RV pump-out services for accessible RV's $25. There will be a $25 charge for each off-road 4-wheel vehicle. This includes golf carts, 4-wheelers, side-by-sides, etc. Each off-road vehicle MUST register at front gate and pay the applicable fee. This does not include motorcycles.
Gate Hours: Monday-Tuesday: open at 10:00 am and locked at 10:00 pm
Wednesday-Thursday open at 8:00 am and locked at midnight
Friday- Sunday:  open at 6:00 am and locked at midnight
RV Park always open for camping. Come early or stay late and vacation in Jefferson. Applicable gate fees apply.