ProCup Karting 101 School: Intro to Karting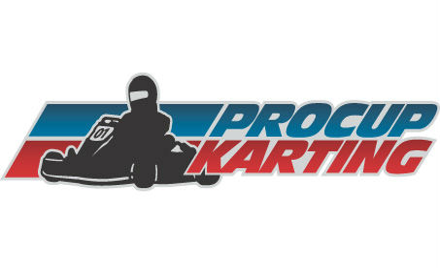 ProCup Karting
Friday, April 1, 2016
103rd Street Sports Complex
,
Jacksonville

,

FL
Registration closed April 1, 2016 11:59 PM on April 1, 2016 11:59 PM EDT Registration ends April 1, 2016 11:59 PM on April 1, 2016 11:59 PM EDT Registration opens March 23, 2016 12:00 AM on March 23, 2016 12:00 AM EDT Registration runs from March 23, 2016 12:00 AM to April 1, 2016 11:59 PM
No experience or license required! Karts and Safety Gear INCLUDED. This half day school is the perfect introduction to karts and racing for older kids and adults of all ages. Focused on the very basics of driving, racing, and kart control, this course is the shallow end of the pool that allows anyone to wade into motorsports zero pressure and friendly knowledgeable instruction. Perhaps the best part is that the skilled learned here can help make you a better driver on the road also!
8:00 AM         Race School registration Open 
8:30 AM         Introductions and class room
9:00 AM         On Track Exercises (lead follow, sliding, side by side, full speed lapping with passing)
11:00 AM       Lunch (provided by ProCup Karting)
11:15 PM       Track Walk. Afternoon lapping sessions with instructor feedback. 
12:30 PM       Fun Race among participants
1:00 PM         Closing Ceremony
Requirements:
12+ Years Old (Except at Charlotte 8+)
(See the Rookie School for younger drivers. It's the best option for new drivers 8-14)
4' 10" or taller
ProCup Karting Intro to Racing School
Does any of the following apply to you?
A.   You want to improve your day-to-day driving skills.
B.   You crave thrills and seek them at every opportunity.  
C.   You enjoy racing and want to learn how to race like your driving heroes.  
D.   You like having fun.
If you answered "yes" to any of the above, we invite you to join us at a ProCup Karting Intro to Racing School. 
For only $299 per student (discounted to $275/participant for groups of 2+), you can learn the ropes of kart racing.  We offer multiple Race Schools on the East Coast this year.  Many of the karting tracks are located at international race tracks and are highly-revered in the racing world.  You'll make personal history on tracks that have launched the careers of international racers.
We limit each race school to 30 students, which provides a low student-instructor ratio.  We designed our instruction method with the student in mind in order to provide the highest-quality and most enjoyable learning experience possible. Our instructors provide individual instruction and useful feedback to students to ensure that each student masters each skill set.
We combine classroom and hands-on learning to give you the best practical approach to race car driving.  Since our emphasis is on track time, each student receives at least 1-1/2 hours behind the wheel. You learn new racing techniques in stages so you won't feel overwhelmed having to learn too much at once.  You share camaraderie with your fellow students as you develop a working knowledge of karting in about six hours.  You will experience a wide array of thrills, including planning strategy, racing wheel-to-wheel at 45 mph, and hopefully, being part of a winning team.
Regardless of your motivation, when you participate in an ProCup Karting Intro to Racing School, you leave having experienced something that impacted your life on so many levels.  Join us at a Race School and see how we "Take Fun Seriously!" 
Program:  Each ProCup Karting Intro to Racing School covers a number of racing techniques.  Here is just a taste of what you can learn:
Driving Basics:  This is a classroom lesson that provides an overall orientation, an introduction to karts and the meaning of the racing flags.
Lead-Follow with Instructors:  You will drive at a slow, constant speed while you get familiar with the kart.  You will learn the proper race line, turn-in point, apex and exit of turns.
Kart Control: Experiencing the limits of the karts by driving into a curve faster than the tires can handle.  Learn how to counter steer to correct the "oversteer condition" created by the excessive speed.  Once control is obtained you will use proper braking to stop the kart for individual feedback from an instructor.  And you don't have to pay for the tires if you spin.
Side-by-Side: You will drive closely with an instructor or a fellow student at a medium, constant speed.  
Fast Lead-Follow:  You will drive at a medium-2-high speed as the instructor demonstrates the correct racing line.  Supervised passing will be permitted on the straight aways.
Track Walk:  You will review the racing line from an out-of-kart track perspective and discuss the fine points of reading track surface, correct corner entry implications and incorrect corner entry ramifications. Lunch is also served at this time (we provide lunch and drink).
High Speed Sessions:  These are longer, full speed (or the speed you are comfortable with) sessions.  Included are driver changes and individual practice sessions.  Instructors will illustrate the "trouble corners" and provide individual feedback.  The instructor will emphasize correct racing line, turn in, braking and acceleration points, and open passing. 
Races:  Putting it all together! A fun finish to a great day!