Porsche Power on the Plains HPDE - cancelled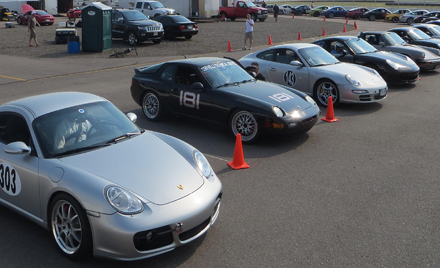 PCA - Rocky Mountain Region
Saturday, Jun 13 — Sunday, Jun 14, 2020
High Plains Raceway
,
Deer Trail

,

CO
PORSCHE POWER ON THE PLAINS 
RMR JUNE DE
Saturday, June 13 & Sunday, June 14, 2020
Celebrate summer by powering around High Plains Raceway!  Mark your calendars, register in time for the early bird discount and don't miss valuable seat time!
We need volunteers to help us run the event – please help!  Even if you are not driving, volunteering is a great way to be involved in the action, learn more, have fun and help the club. 
We are so excited to support our charity for this event – The Challenge Foundation.  The Challenge Foundation is a 501(c)3 non-profit organization that helps smart, ambitious, and hard-working students break the cycle of poverty through education opportunities. We are proud long-term mentor supporters and we know you will enjoy learning more and supporting this well-run and important charity.
This Event will be using Deferred Billing, if you are paying with a credit card it will not be charged until Wednesday, June 10, 2020.
Date:     
                    Gates open at 7:00 AM Friday morning before the event and remain open until after the event ends on Sunday
                    Registration: 7:00 AM to 8:00 AM Saturday and Sunday Please register BEFORE  the 8:00 AM drivers' meeting. Registration CLOSES at 8:00 AM!
                    Mandatory all drivers' meeting at 8:00 AM,(each day) in the Pavilion. Green run group drivers' meeting following the all drivers' meeting, (each day) in the Classroom.
Location:   High Plains Raceway, 17 miles east of Byers on US-36 (Deer Trail)
Event Registration fees:
                     Either day:       Each Driver: $210.
                     Both days:        Each Driver: $335
                                              Early Bird Special is a $15.00 discount that ends on
Event Chairs: Cherie Talbert ctalbert@hbadenver.com  Al Talbert Al.Talbert@hotmail.com
Chief Driving Instructors: Brian Leary beleary36@yahoo.com  Dan Carlson dhcarlson5031@gmail.com  Vicki Earnshaw vicklm@aol.com
They can answer any questions about registration confirmation, cars, run group assignments, instructor assignments, etc.     
Registrar: Vicki Jones vickijns@gmail.com