PNWR Cannon Beach Tour-A-Palooza 2019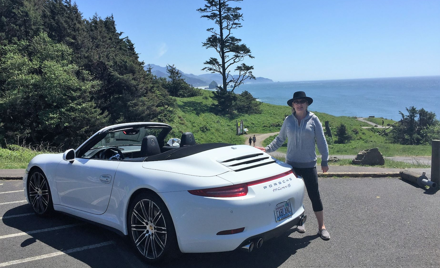 PCA - Pacific Northwest Region - Tours & Social Events
Thursday, Sep 26 — Monday, Sep 30, 2019
Auburn Outlet Collection Mall
,
Auburn

,

WA
Registration closed September 12, 2019 11:59 PM on September 12, 2019 11:59 PM PDT Registration ends September 12, 2019 11:59 PM on September 12, 2019 11:59 PM PDT Registration opens April 20, 2019 8:00 AM on April 20, 2019 8:00 AM PDT Registration runs from April 20, 2019 8:00 AM to September 12, 2019 11:59 PM
TOUR-A-PALOOZA!
CANNON BEACH 2019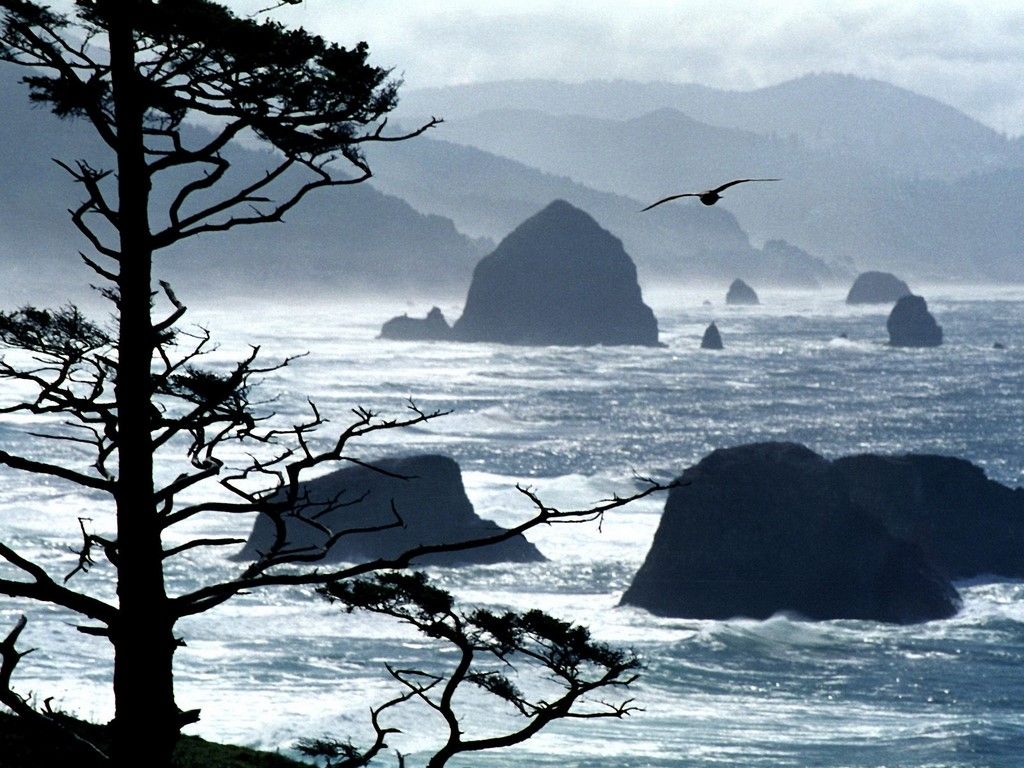 Cannon Beach is back after another 2-year hiatus but this time with a twist (and a turn or two)!  In honor of our 60th club anniversary we are wrapping three optional tours around the main drive on Friday September 27!
Yes - a total of four tours over a five-day period!  Drive one or drive them all!  Here they are in date order:
Optional tour #1 - Thursday Sept 26:  The Outlet Connection, Auburn to The Dalles via a modified Maryhill Loop Tour route then Friday Sept 27: The Dalles to lunch at Fultano's in Clatskanie to link up with the main tour group, then everyone heads to Cannon Beach
 
Main Tour - Friday Sept 27: 

CHANGE!  NO LONGER STARTING AT THE OUTLET COLLECTION IN AUBURN.  NOW STARTING AT THE DOLLAR TREE PARKING LOT IN

YELM

,

so, Yelm to Cannon Beach via Clatskanie

(

where we meet up with optional tour #1 at Fultano's for lunch).  From there the tour continues on scenic and twisty Oregon back roads leading to the Tolovana Inn and a night of discovering the varied eating and drinking establishments in the area on your own or with friends.  Check out your choices at

http://www.cannonbeach.org

and make your plans or sign up for one or both of our special events.
 
Optional tour #2 - Saturday Sept 28:  Tolovana Inn to Tillamook Cheese Factory.  For early risers who like a drive before breakfast, the Cannon Beach to Tillamook brunch tour heads down the Necanicum Highway before finishing at the Tillamook Cheese Factory for brunch or just an ice cream sundae.  Afterwards a number of options are available, such as a ride over to see the wineries in McMinnville or a visit to the various lighthouses in the area.  Just make sure you are back in time for an exceptional dinner!
 
Optional tour #3 - Monday Sept 30:  for those who want a long(er) weekend we'll run the Cannon Beach to Clatskanie route in reverse!
ONLY the optional tour #1 starts at the Outlet Collection McDonalds, 1304 Outlet Collection Way SW, Auburn. 
The Sept 26 optional tour check in and waiver signing begins at 8AM with drivers' meeting at 8:30 and first cars out at 9AM.

The Sept 27 tour now starts at




Dollar Tree Store parking lot




906 E Yelm Ave, Yelm, WA 98597

Arrive and waiver signing:  8:00AM
Driver's meeting:  8:30AM
First group departs 9:00AM

Tolovana to Tillamook driver meeting is at 8:30AM in the parking lot, first cars out at 9AM. 

Monday return, NOW LEAVING FROM SEASIDE TO FACILITATE FUELING UP; DETAILS IN THE EMAIL BLAST
Details for each tour, including route instructions, will be sent to you after we dry run the route several weeks before the tour.
NOTE 1:  we will send a group email blast with final details and a complete set of route instructions approximately one week prior to the tour.
NOTE 2:  to join the tour your PCA membership must be current at the time of the tour!   If you get an error message during the registration process this might be the root cause.  Unfortunately PCA systems won't let you renew prior to 2 months before your membership anniversary date.  Although PNWR membership is not a requirement - we strongly encourage you to become a dues-paying PNWR  member!
Lodging:

Thursday night, Sep 26th, we have a block of rooms at the Cousins Country Inn, 2114 W 6th St, The Dalles.  They have blocked 15 rooms for us under the name "PNW Porsche Club".  All rooms have king beds for a special rate of $89 pus tax.  Members may also request a double queen room when they register for the same price.  PNWR room block set-aside and special rate expires on Aug 27th.  Cousins Country can be reached at 541-298-5161.
Friday night Sept 27 - duration of your stay in Cannon Beach, we have rooms set aside at the Tolovana Inn, 3400 S Hemlock St, Cannon Beach, 1-800-333-8890.  There are variety of rooms as follows.  NOTE - rooms and rates are guaranteed through August 27th; rooms are blocked for the period of Sept 27-29.  If you are staying until Monday Sept 30 please let the Tolovana know when you make your reservations.  There are a limited number of rooms within each grouping.  All individual guestrooms must be guaranteed with a major credit card, one night's room and tax is required as an advanced deposit.  All rooms not guaranteed by the cut-off date will be released. All individual guestrooms not canceled 72 hours prior to the day of arrival and /or not claimed (no shows), will be billed for payment.
One bedroom ocean front premier, luxury, or standard suites: $289/night

One bedroom partial ocean view suite:  $209/night

Studio ocean front suite:  $239/night

Studio partial ocean view suite:  $169/night

Standard corner king, non-view:  $109/night
Standard king, non-view:  $99/night
Standard queen, non-view:  $89/night
Meals and Events
Friday Sept 27:  The Friday tour lunch stop Pizza Buffet at Fultano's is set at $11 per person, paid directly to the restaurant after the meal and includes beverage, soft serve ice cream (hot fudge, yum!), and the tip.  Using cash really gets you in and out quickly!   (Fultano's - 770 E Columbia River Hwy, Clatskanie (503) 728-2922)
If you choose, Friday night is on your own as we prepare for the optional Tillamook Tour on Saturday.  However, there are two limited seating group options:
Cannon Beach Distillery - we've arranged for a private presentation and tour by the principals at Cannon Beach Distillery, one of the most award-winning craft distillers in the Pacific NW.  A nominal $10 fee covers tasting and there is limited capacity to 35 individuals.  These guys really know what they're doing so if you like distilled spirits this is the place for you to invest an hour of your time starting at 6PM Friday night.  Spirits only, no food.  Sign up on registration form.

Pelican Beach Brewing

- we've arranged a presentation by one of the principals to detail the finer points to our group.  Also limited to about 35 people the Pelican has great beers and great food!  Sign up registratioin form.

Public Coast Brewing - 7PM; see details in the email blast
Saturday September 28:  If you are on the morning tour, the Saturday Tillamook Factory brunch is ordered from the Tillamook standard menu; again please pay the restaurant directly at the time of your meal.  Of course you can also just opt for a big bowl of Tillamook ice cream instead!  There is also a humongous cheese tasting area plus you can purchase specialty cheeses only available at the factory,.
For those more inclined to sleep in and enjoy Cannon Beach, a full day of beach walks, exploring, and shopping awaits.  Like 2015 and 2017, we'll be arranging some discounts for PNWR club members shopping in town.  Nearby Ecola State Park is a great option for hikers and the first parking lot has an excellent spot in which you can park your car and take a great photo of a "lone pine tree" with Haystack Rock in the distance (see the photo above).   Saturday evening we are having a wonderful Dinner Social and Buffet at the Tolovana Inn (see below for details).
Group Dinner
The Group Dinner Saturday night at the Tolovana Inn catered by the award winning chef Vivienne Higgs and her team from Culinary Capers featuring the incredible Surf & Turf Dinner Buffet for only $58.00 per person all inclusive.  Although costs have gone up since 2015, Vivienne cut us a break so we could go all out.  Believe me, this dinner is worth it - ask anyone who was there in 2015!  Could this 60th club anniversary menu be better than the menu in 2015?  Absolutely!  For the club's 60th anniversary we've upped the ante to include an incredible filet mignon instead of prime rib, kept the amazing salmon, and added roast chicken.  Our dinner will forever change your mind about event dining and will spoil you for any other group meal you have in the future.  IF YOU PLAN TO ATTEND - PLEASE DO NOT AUTHORIZE PAYMENT AT THIS TIME.  WE WILL CHARGE ALL ACCOUNTS ON SEPTEMBER 13.
A no-host full bar will be provided (cash only) or bring your own wine with a very reasonable $10/bottle corkage charge (again, cash only).
 Cocktails $7:  Jack Daniels, Dewars, Absolute, etc.
 Microbrews, Imports $4
 House wines $6
 Corkage $10
Porsche Club Surf & Turf Dinner Buffet
 ~~ Starters ~~
Field Greens with Pine Nuts, Cherry Tomatoes, Feta Cheese & Red Onion
Broccoli Salad with Crisp Bacon
~~ Carving Station: ~~
Filet Mignon with Beranaise Sauce
AND
 Pan Roasted Chicken Breast
AND
Wine Maple Smoked Salmon
~~ Served with ~~
Baked Potato with Butter, Sour Cream & Chives
Fresh Seasonal Vegetable Medley
Dinner Rolls & Butter
~~ Finished with ~~
New York Style Cheesecake with Fruit Topping, Chocolate Decadence Cake, and Berry Pie w/whipped cream
Coffee & Decaf
So there you have it.  Our PNWR 60th Anniversary Cannon Beach Tour-A-Palooza!  Whether you come for one tour or all of them this is sure to be a great Porsche weekend!